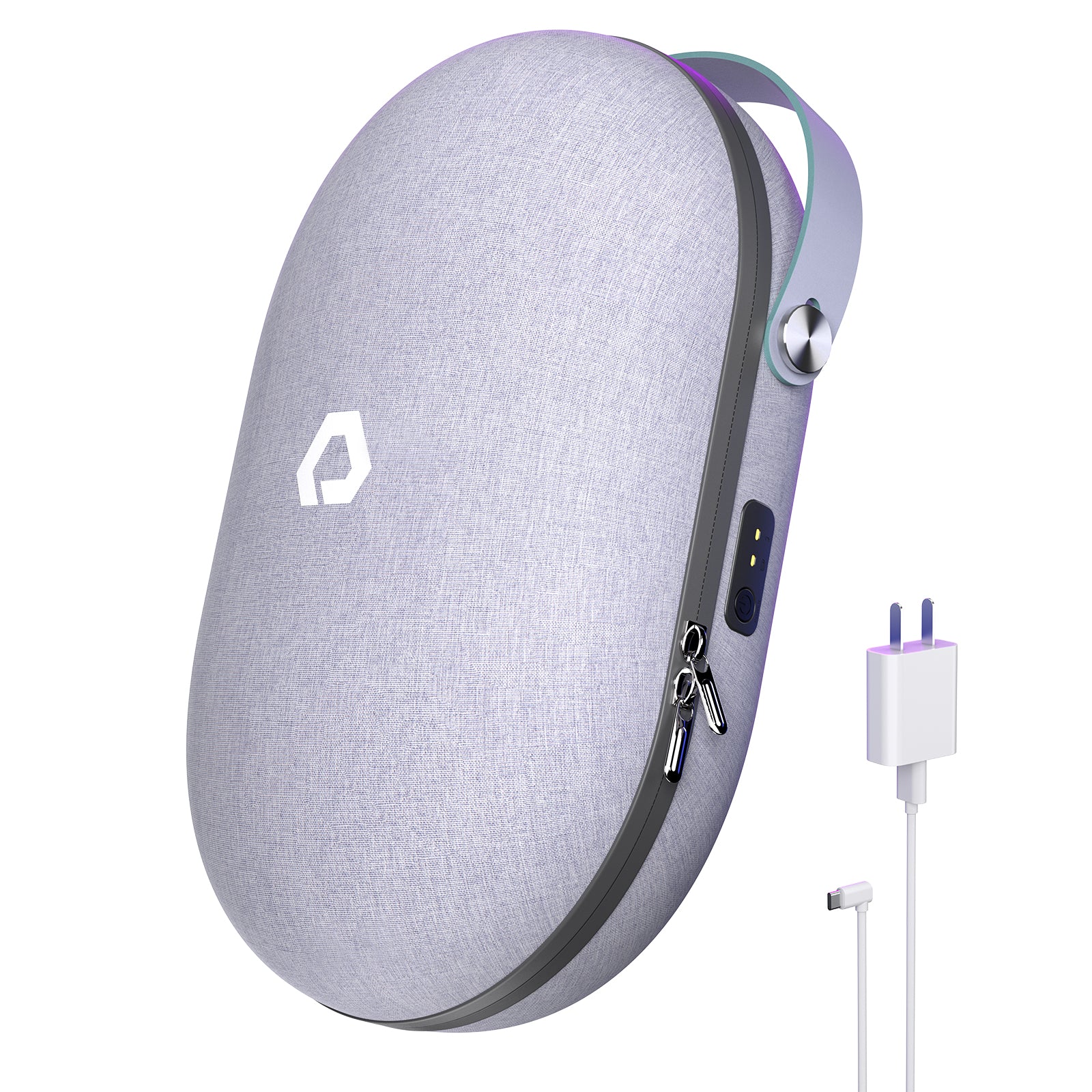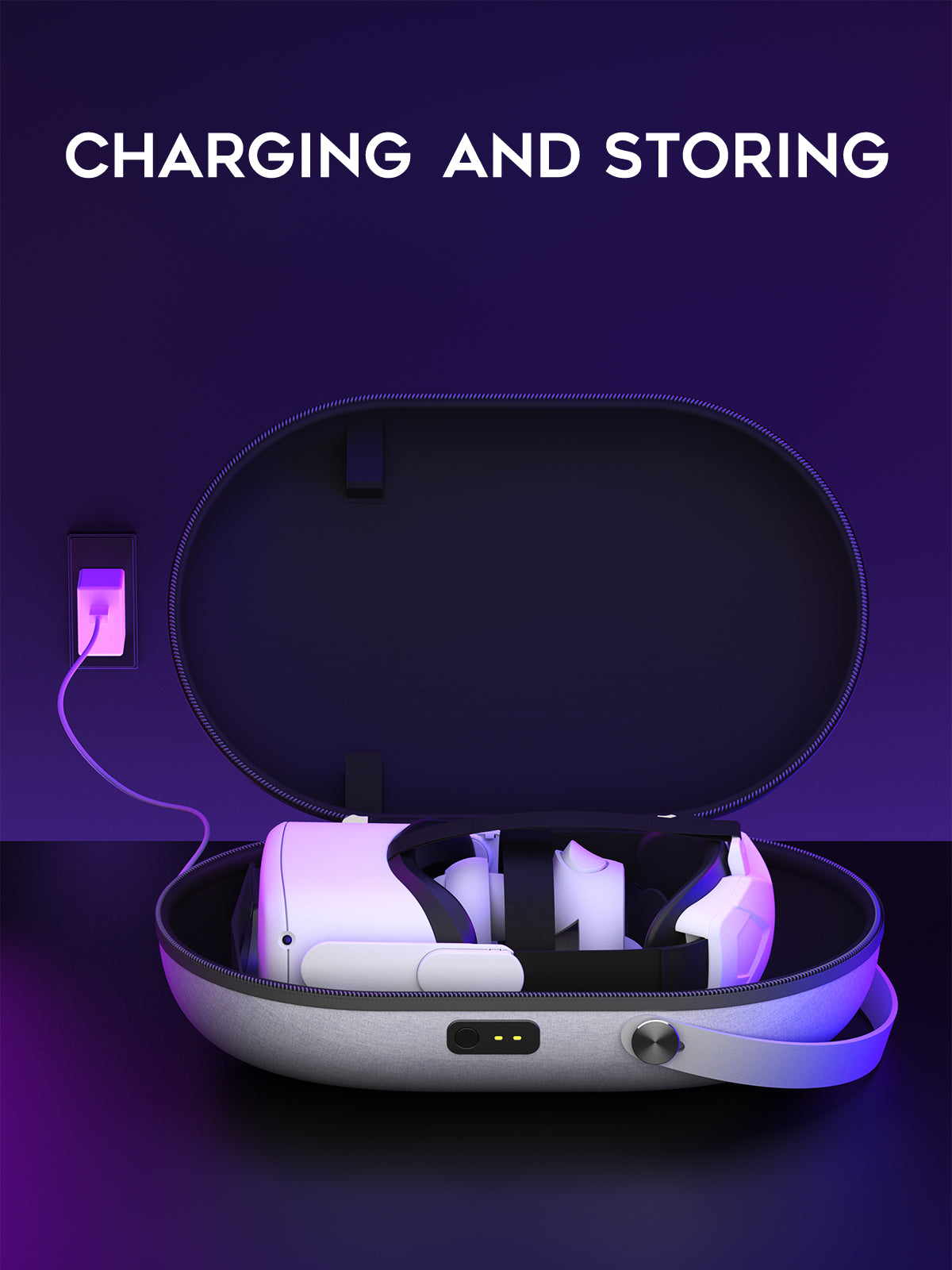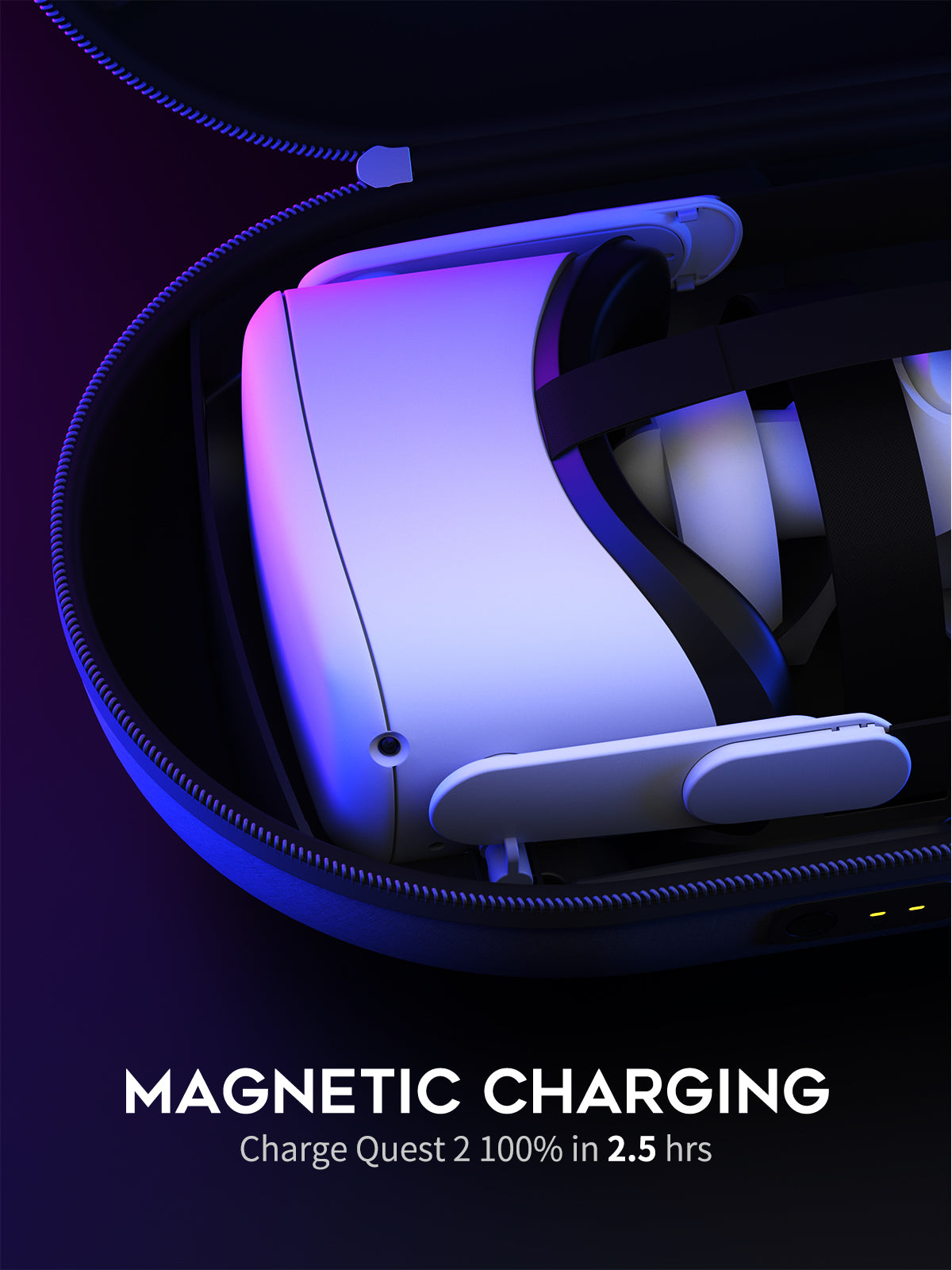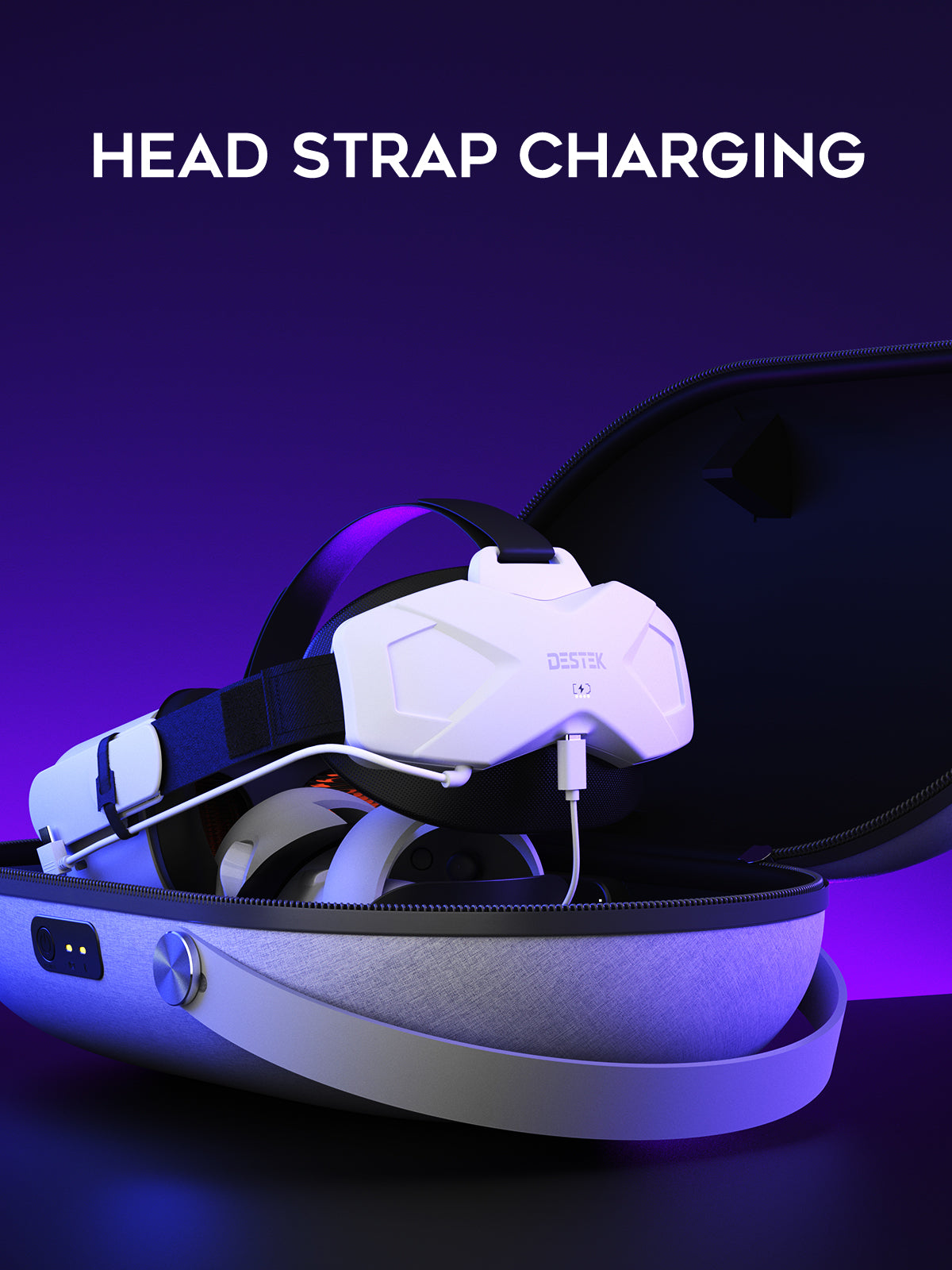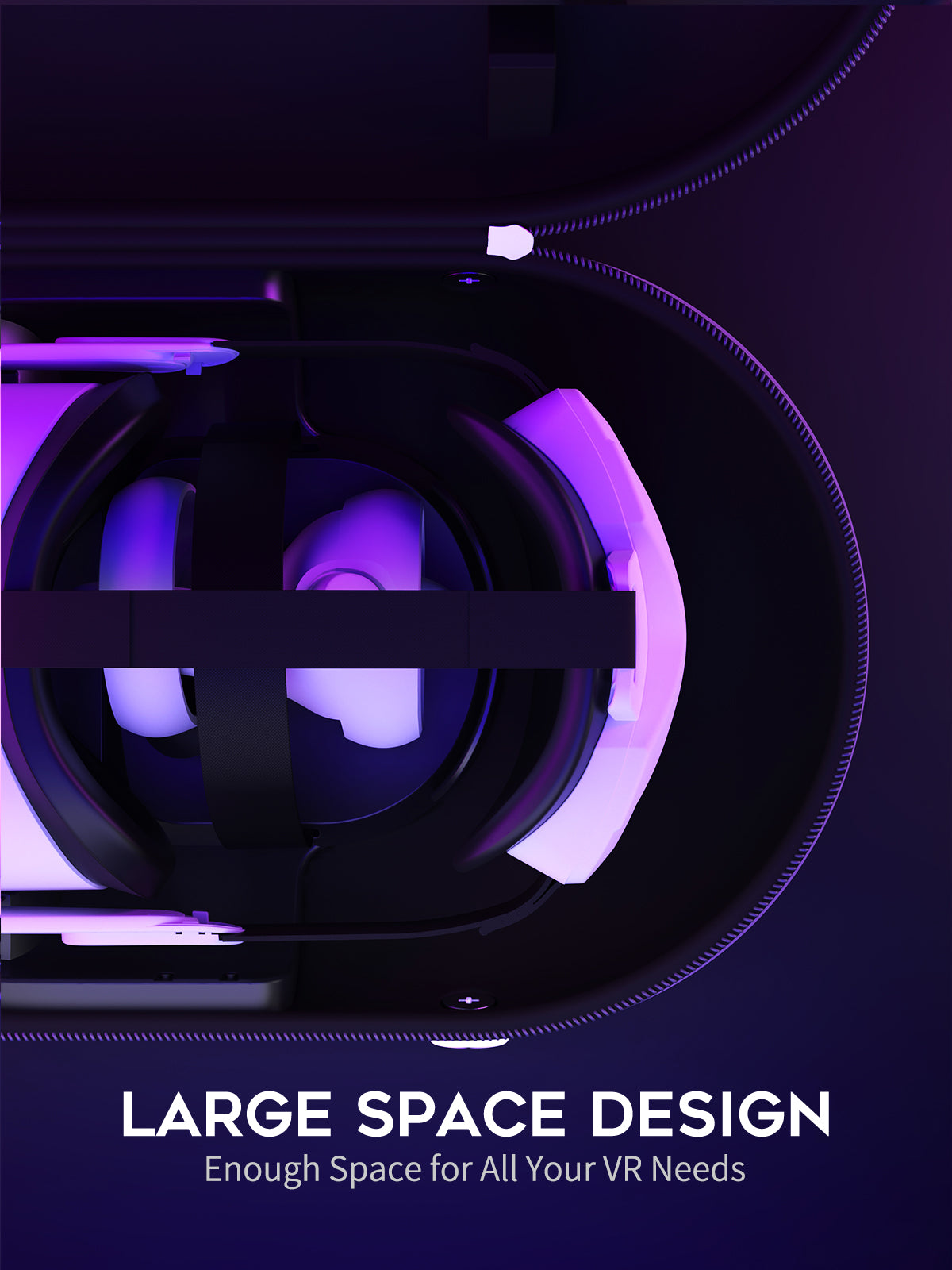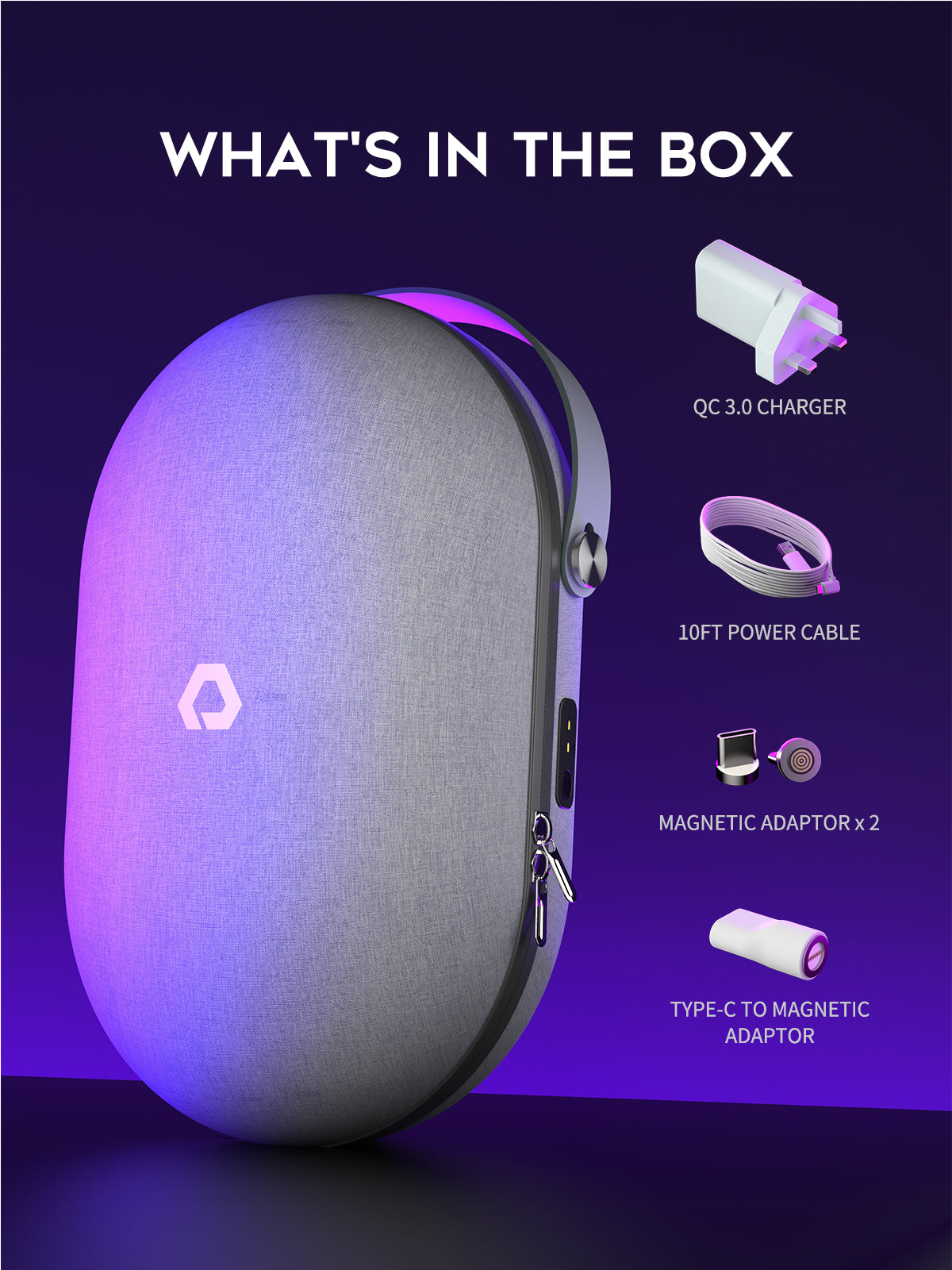 OC1 Carrying Case with Convenient Snap Charging, Compatible with Meta/Oculus Quest 2 & Elite Strap with Battery, Out of the Case and Play - Fabric Version
---
DESTEK Magnetic Charging Carrying Case is so convenient that you can just put Quest 2 it and start recharging immediately to do what you want to do, shower, sleep, work. Start anytime you want to start playing the next time you want to, open the case and take out Quest 2, and Start Playing.
Do you think it's just a storage carrying case? DESTEK special carrying case design charging capabilities to charge quest 2 and rechargeable head strap at the same time, without having to have another charging dock. (Note: does not support charging touch controllers temporarily).
Convenient Magnetic Design:
Simply place your Quest 2 onto the case to charge. The magnetic charging connector would automatically connect to the charge. With included adaptor for type-C to magnetic plug, you can use the head strap battery to charge your Quest 2 without needing to remove the magnetic head.
Fast & Safe Charging:
Fully charge your headset in just 2.5 hours using supplied QC1 charger. The charging carrying case provides a comprehensive multi-protect safety system that has overcharging, overheating, and short-circuit protection.
Perfect Protection:
The case is made of premium EVA and so on multilayer material which is good water resistance, hard, reliable, scratch-resistant, and shockproof than other charging stations on the market.
Large space design:
Compatible with Elite Strap, Elite Strap with battery, Compatible with kiwistrap,bobovrstrap, and other hola straps in the market.
This product has no reviews yet.