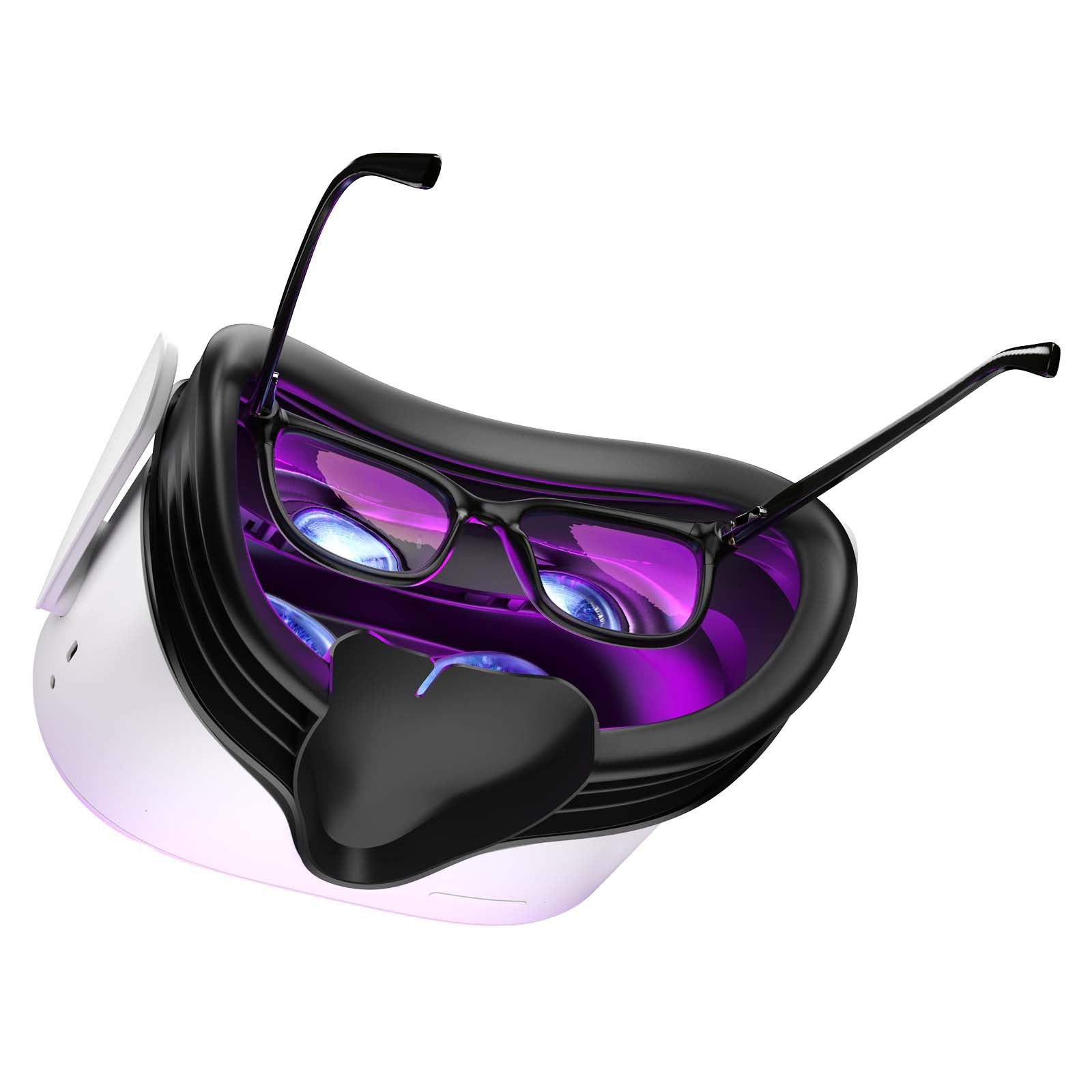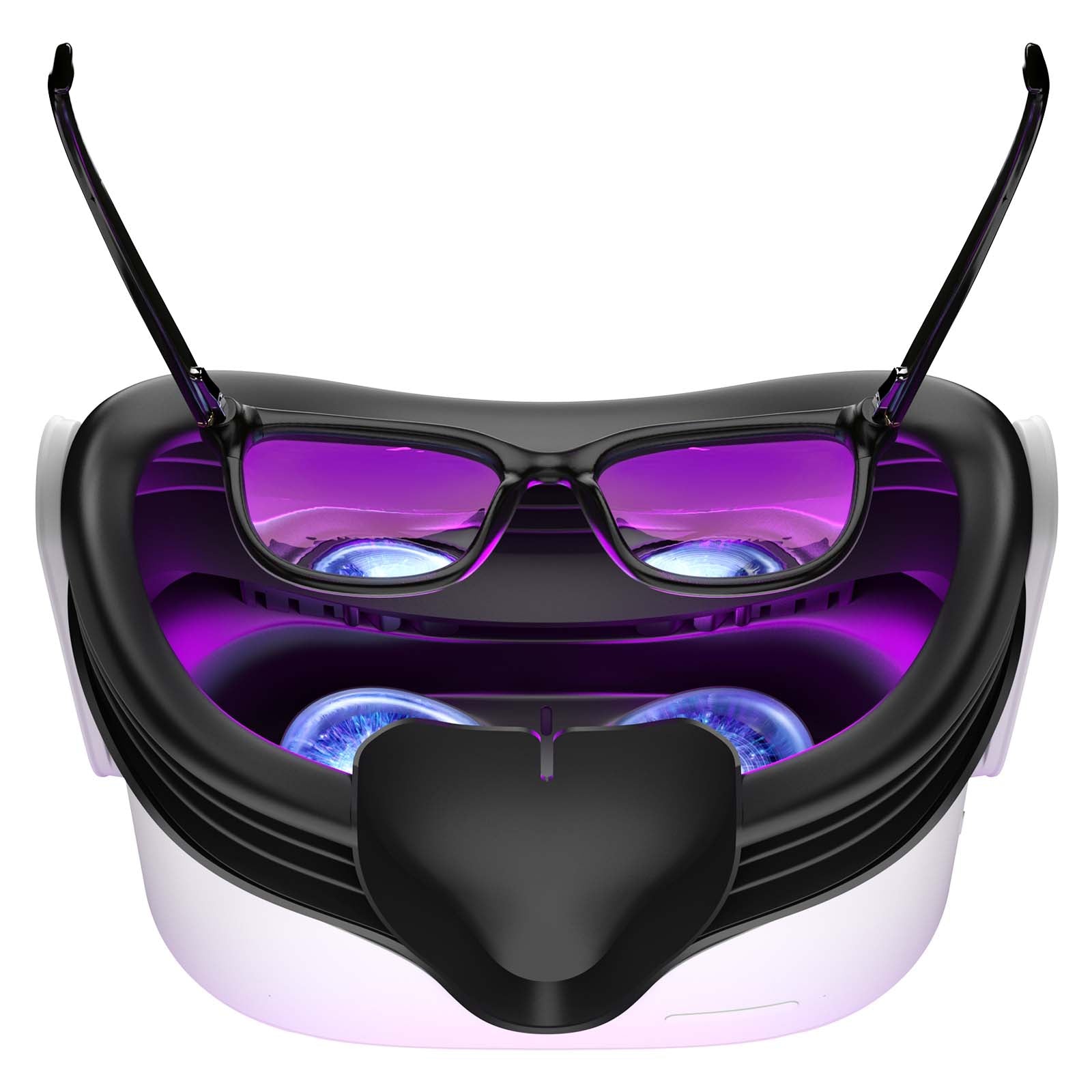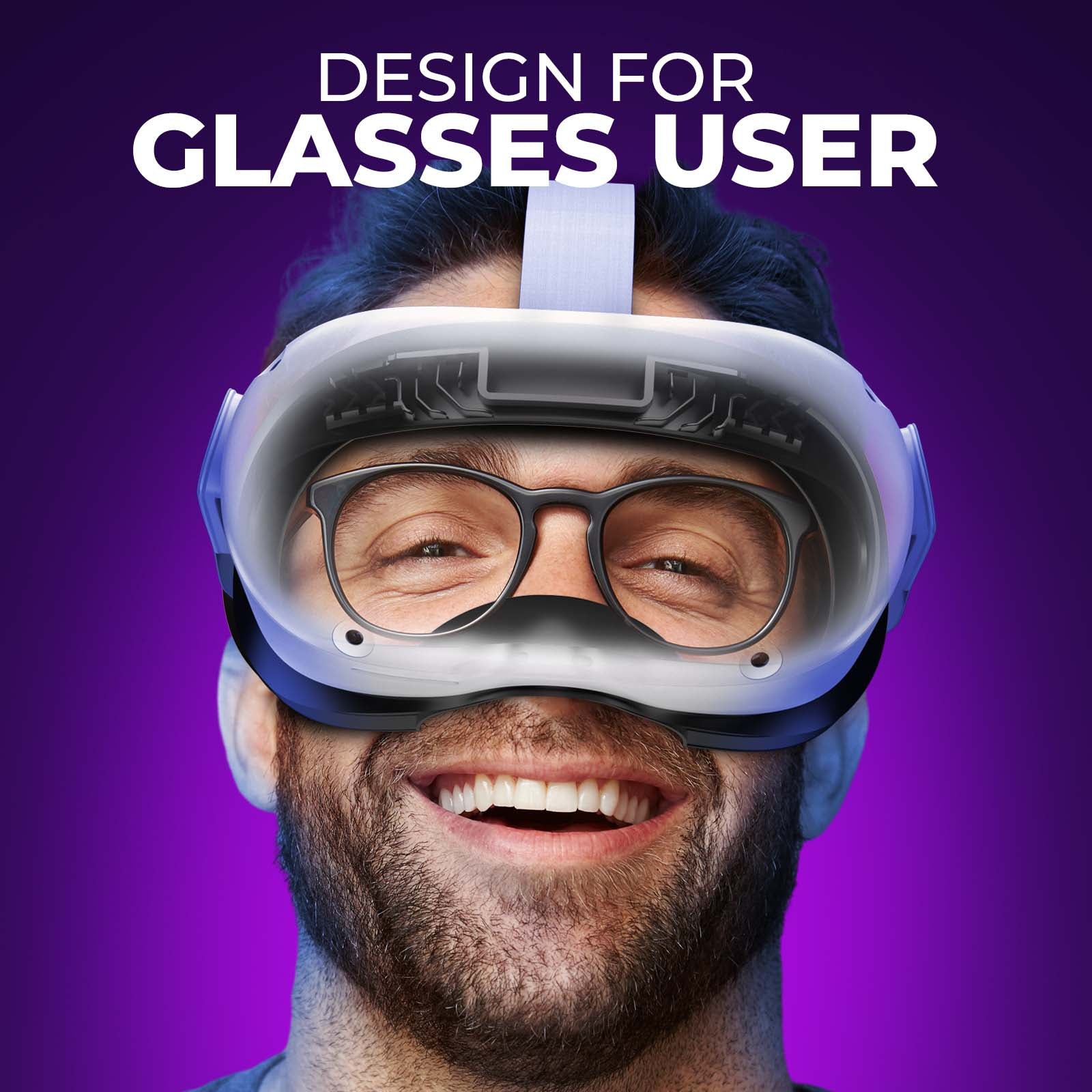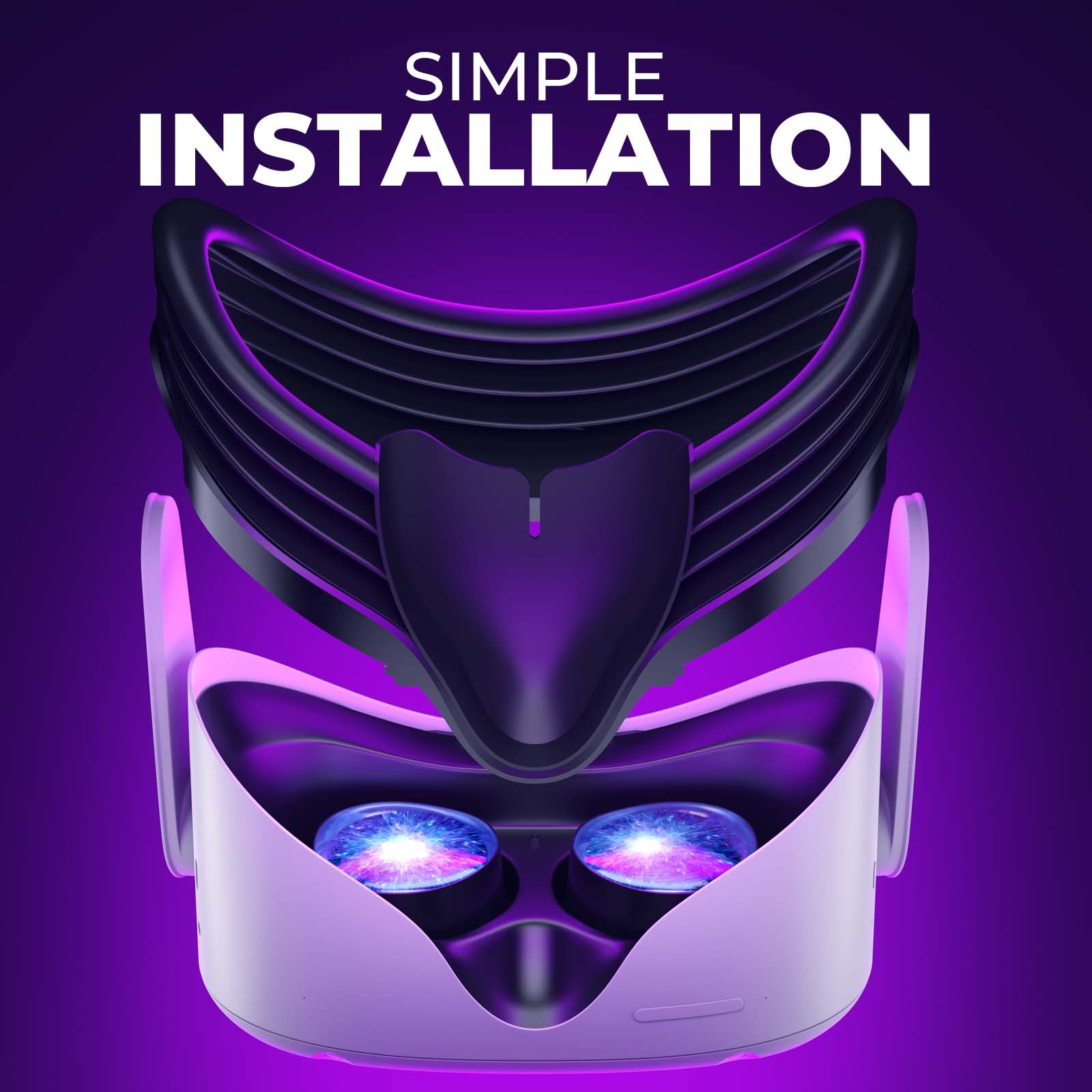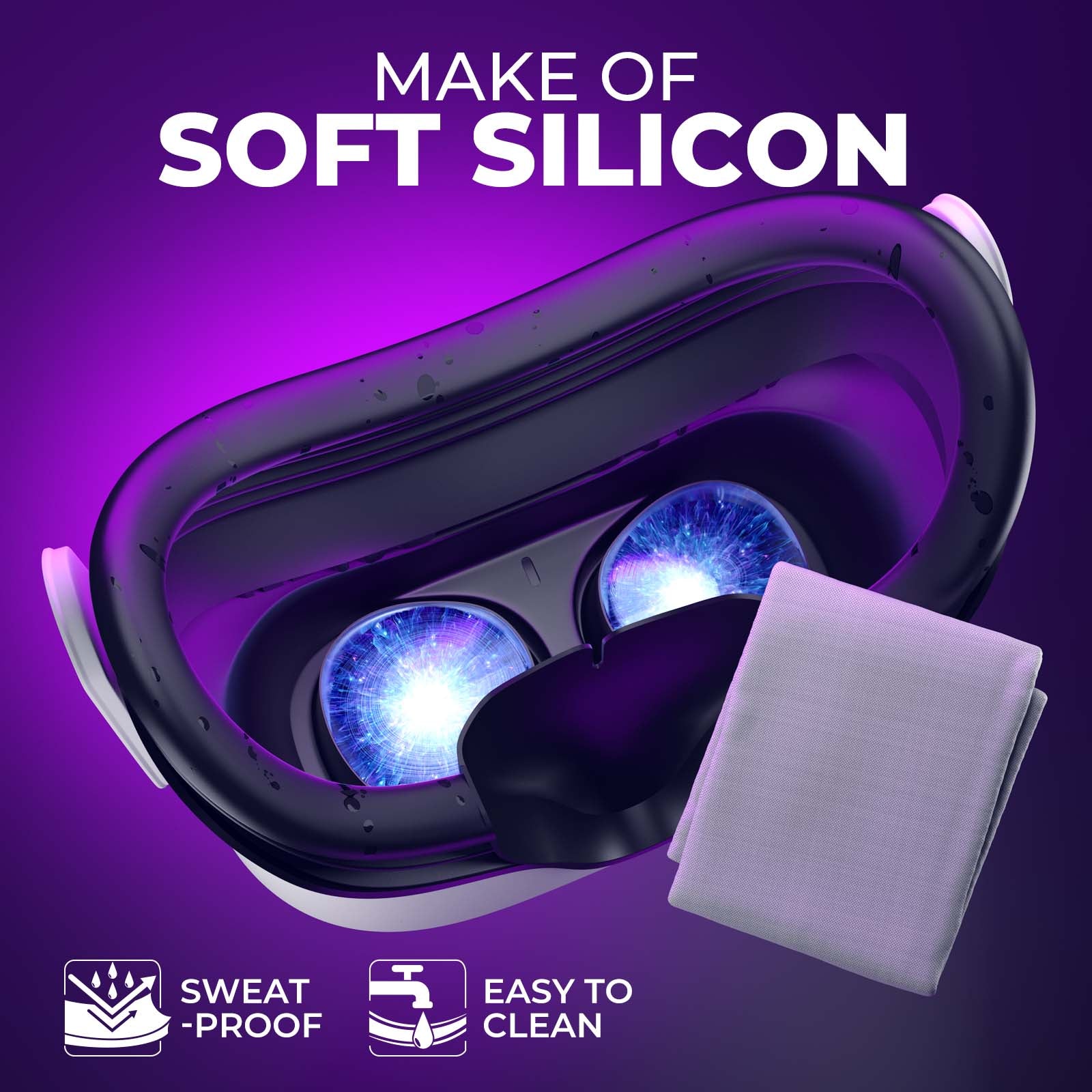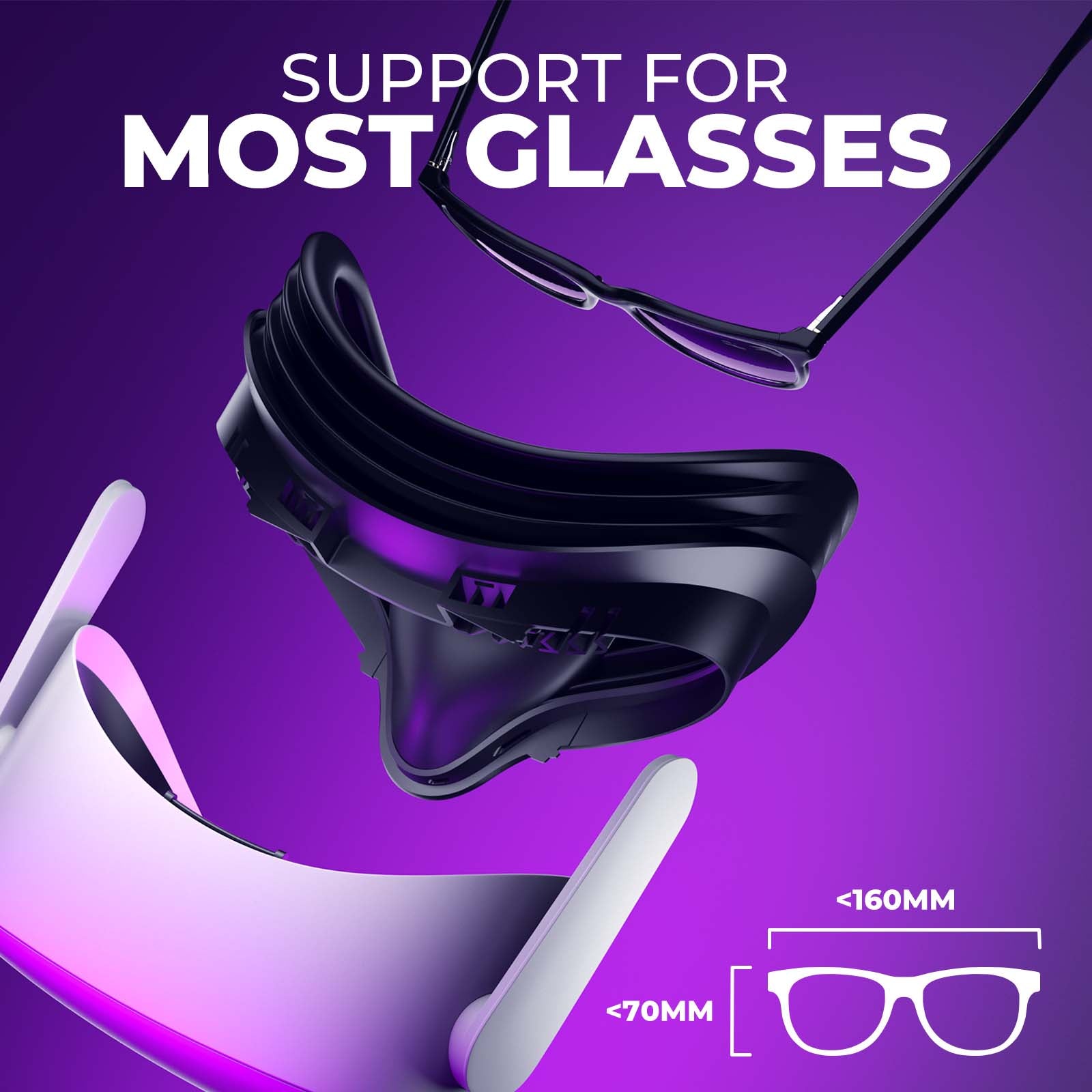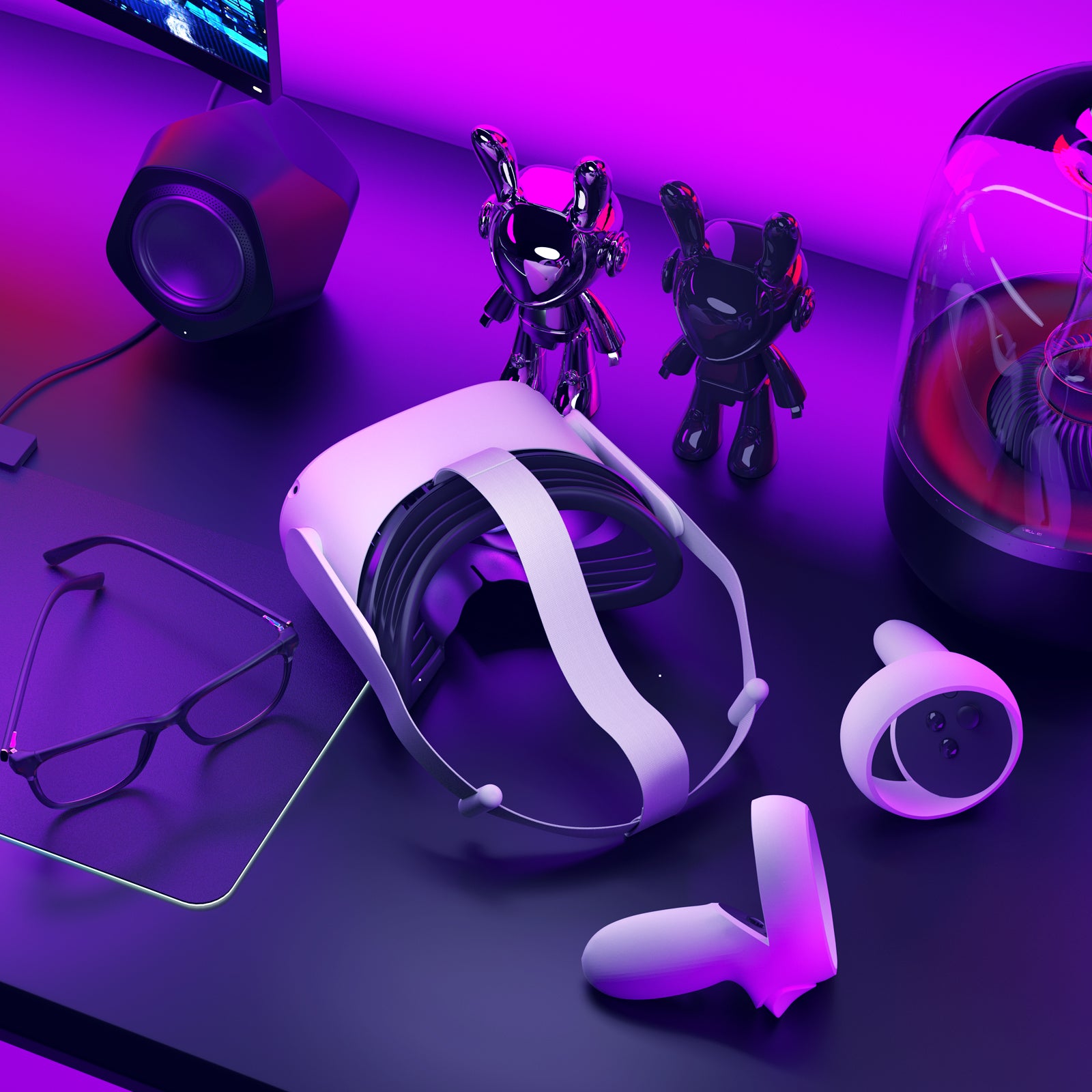 QG1 Glasses Face Pad Replacement Compatible with Quest 2, Upgraded Version for Glasser, VR Accessories, Waterproof Silicone Face Cushion/Cover & Facial Interface for Quest 2
---
Win for Glasses-Wearers - DESTEK face pad is designed for glasses-wearers, the soft silicon pad is able to fit your glasses without touching the Oculus lenses anymore and it can fit large glasses up to 170mm temple.

Sweatproof Silicone Face Pad - DESTEK silicon face pad is designed to provide a pressure-free fit, allowing for immersive gaming sessions. The silicone material is very easy to clean, just wipe it.

L-Shaped Vents Rudece Foggings - The grille at the top of the interface keeps your face cool during high-intensity activities like gaming. The lenses stay dry without fogging up, allowing you to play longer.

Anti-light-leakage Noseguard - The anti-light leakage nose pad made of silicone material can effectively block light. At the same time, the silicone material will not put pressure on the nose, allowing you to fully immerse yourself in your game.

Compatible with Oculus Quest 2 - The facial interface for Oculus Quest 2 offers an improved fit and comfort. Its ergonomic design ensures a secure fit and reduces discomfort, allowing for longer and more enjoyable VR sessions.
This product has no reviews yet.