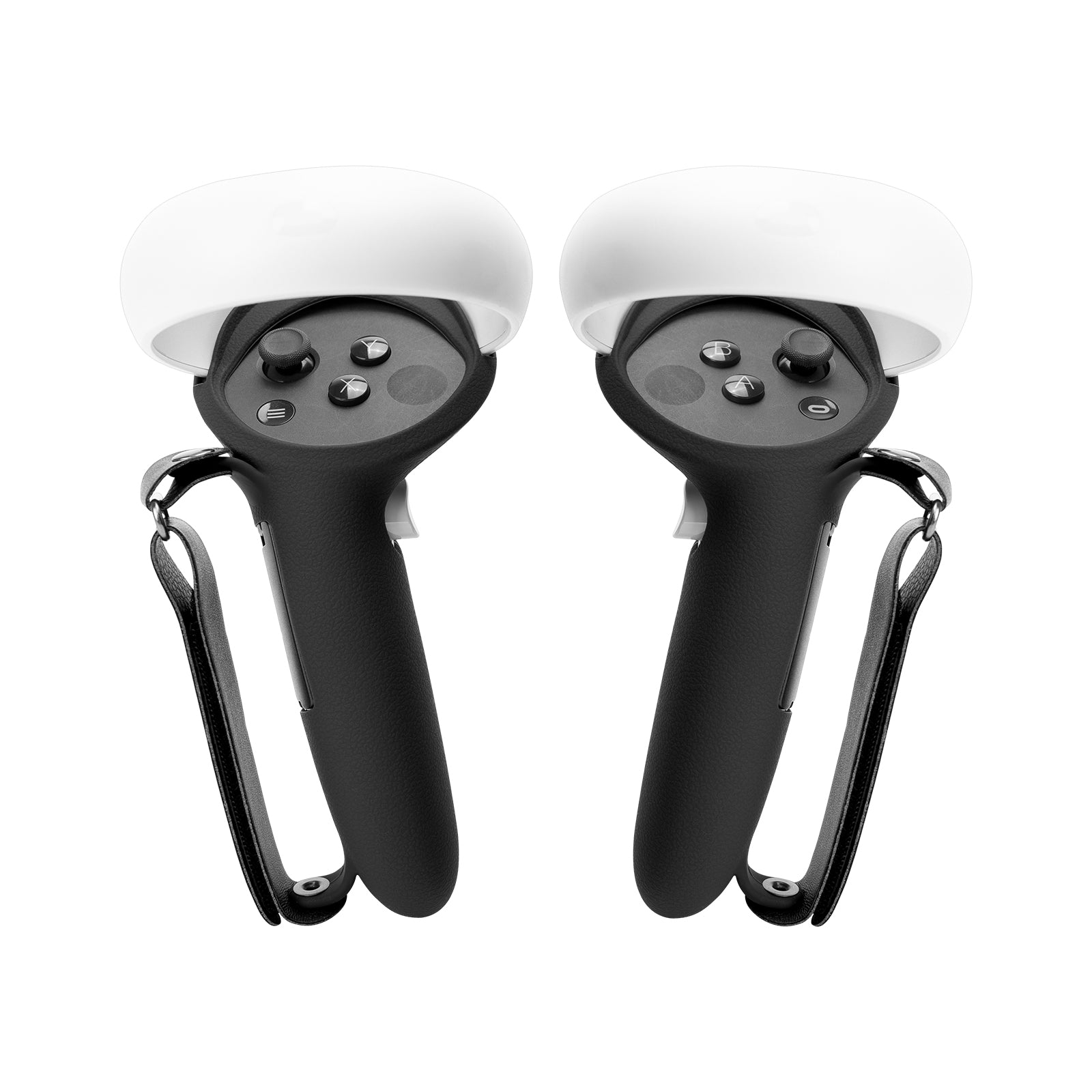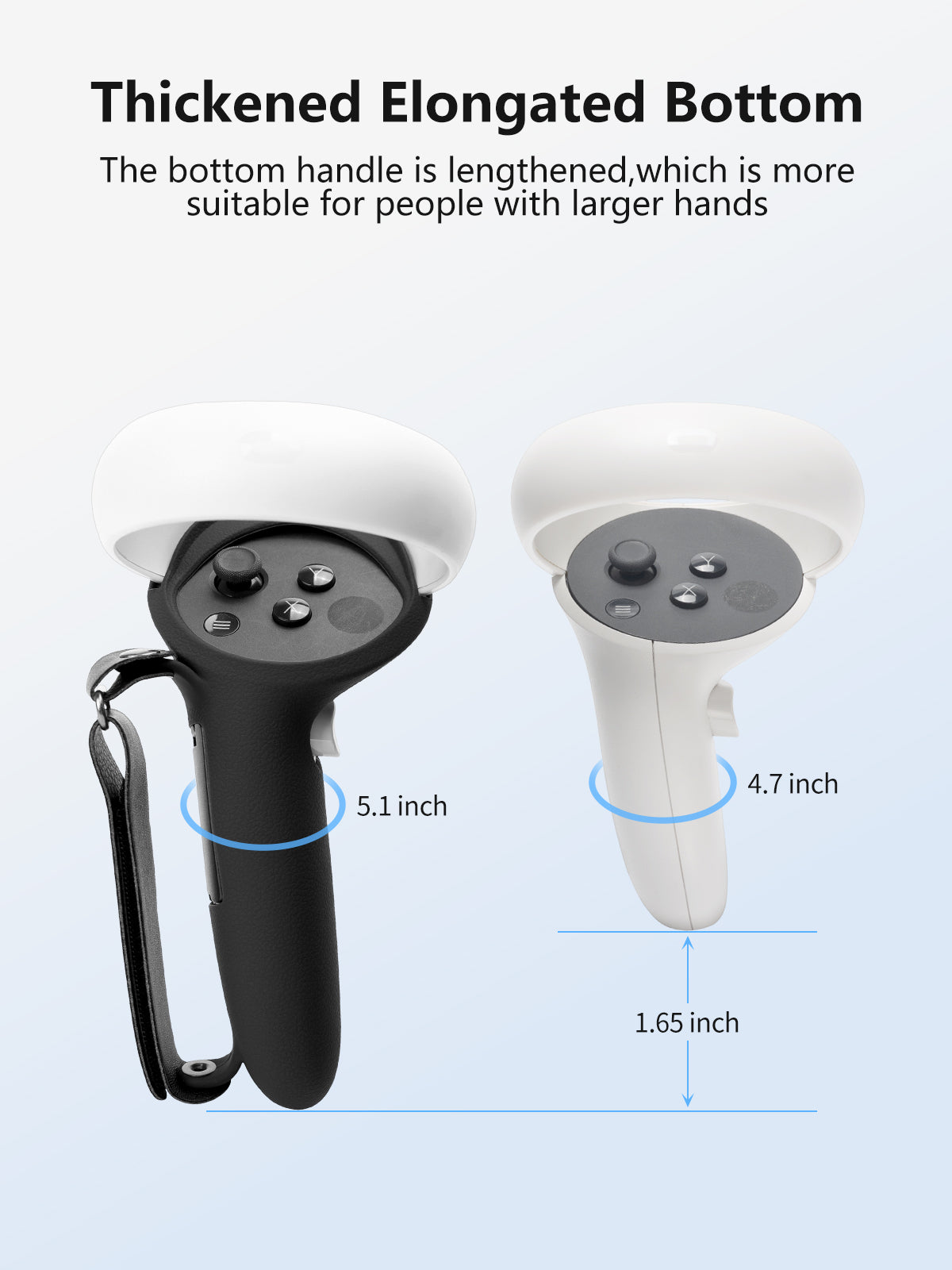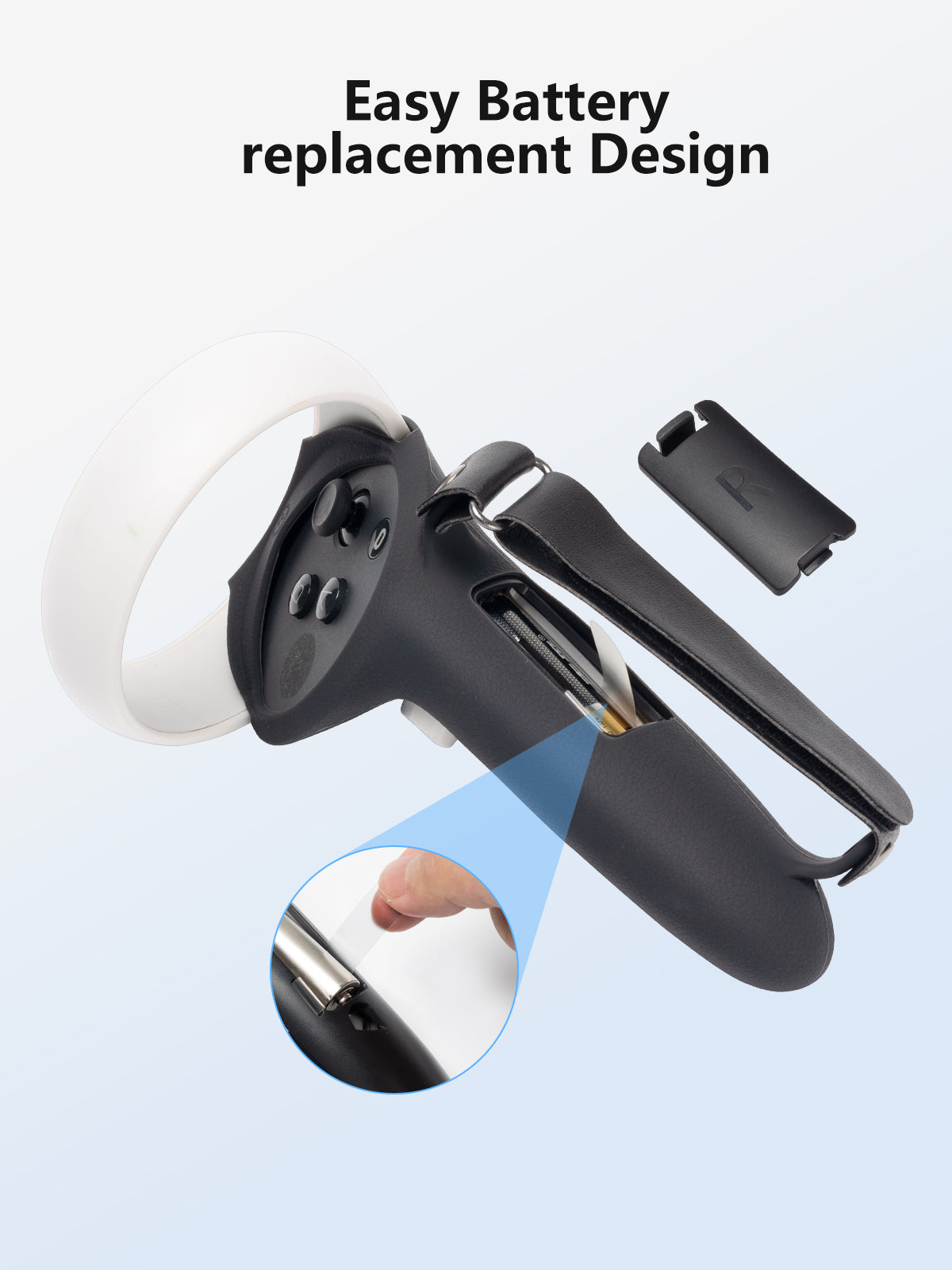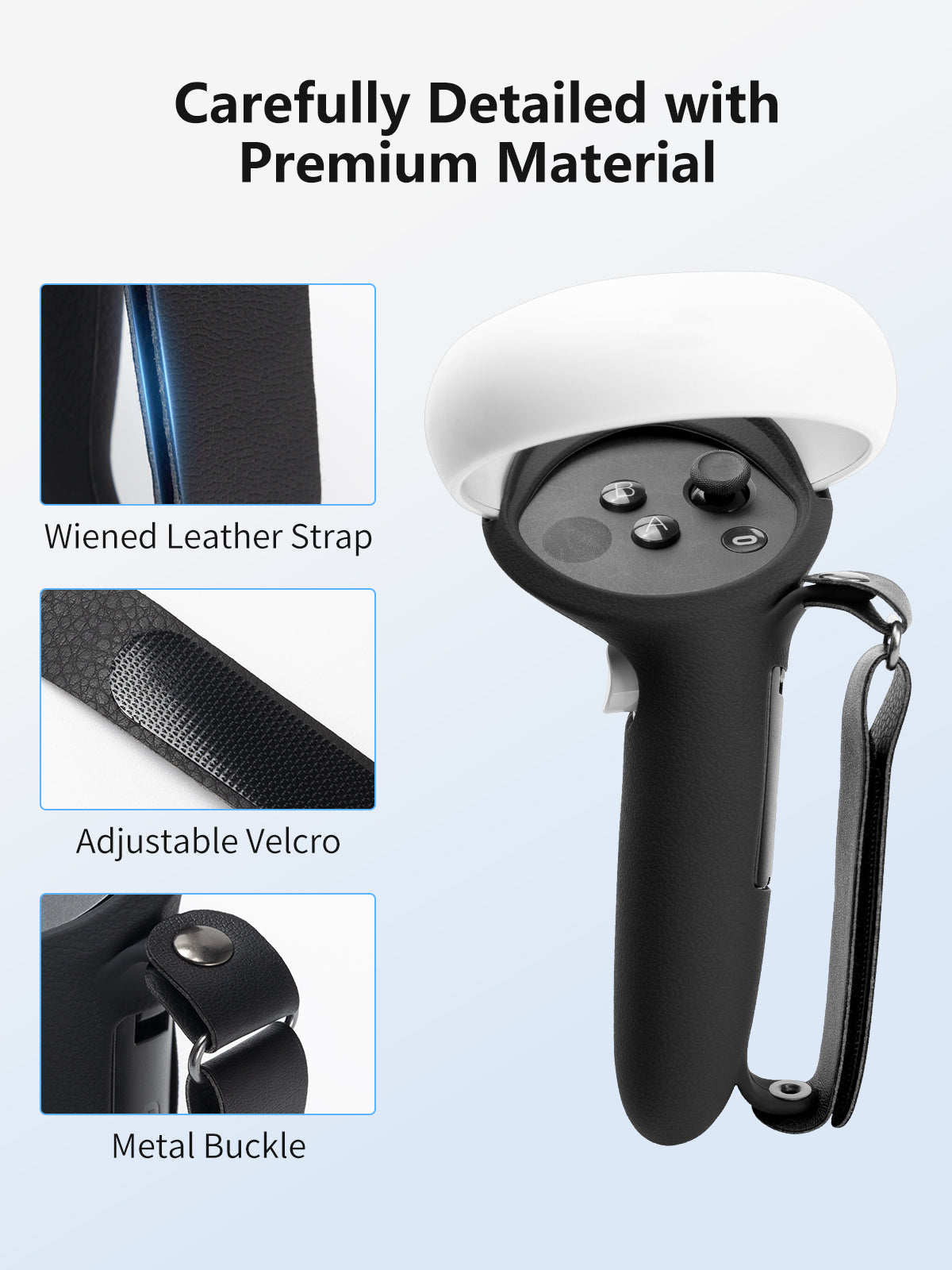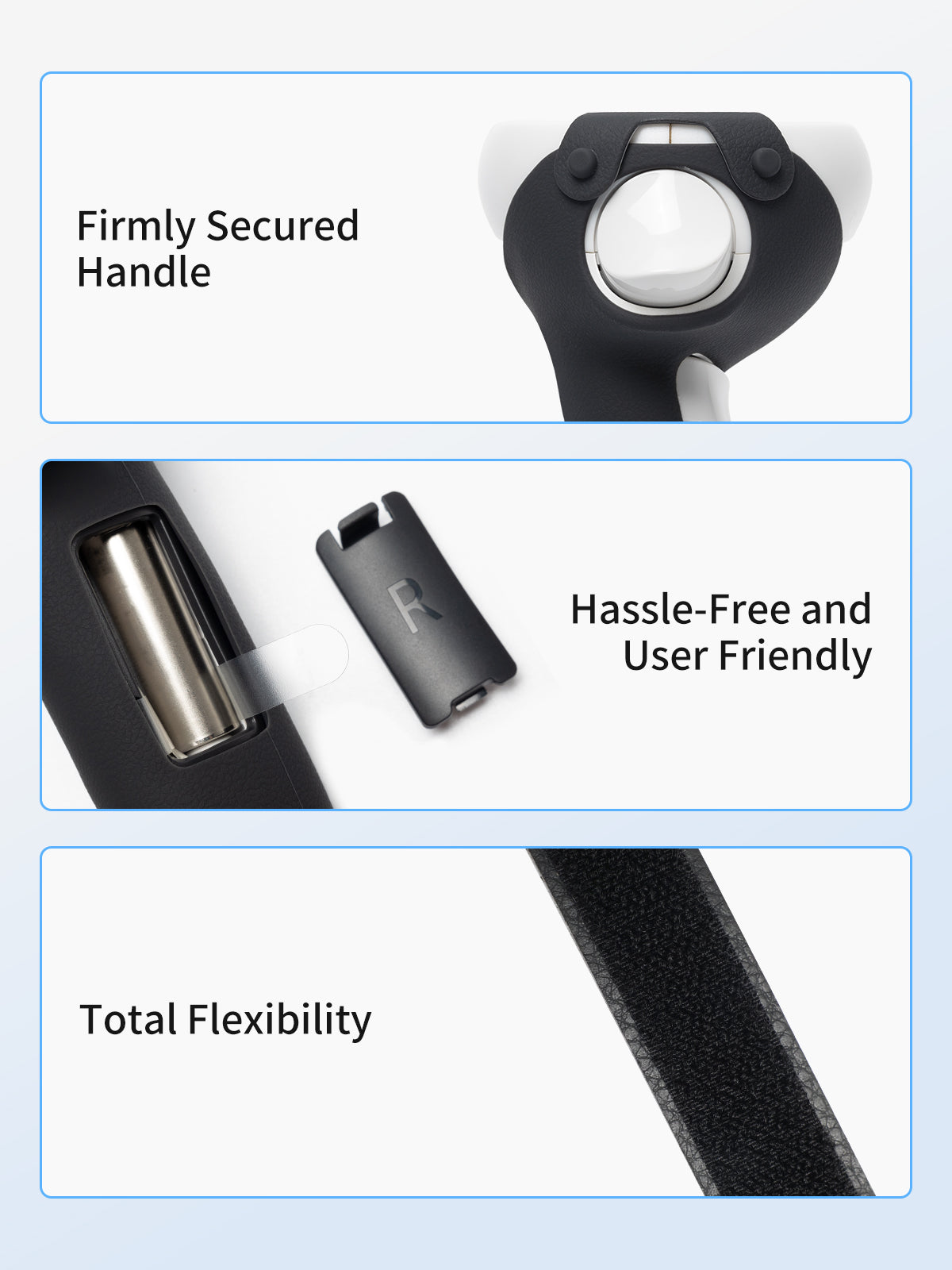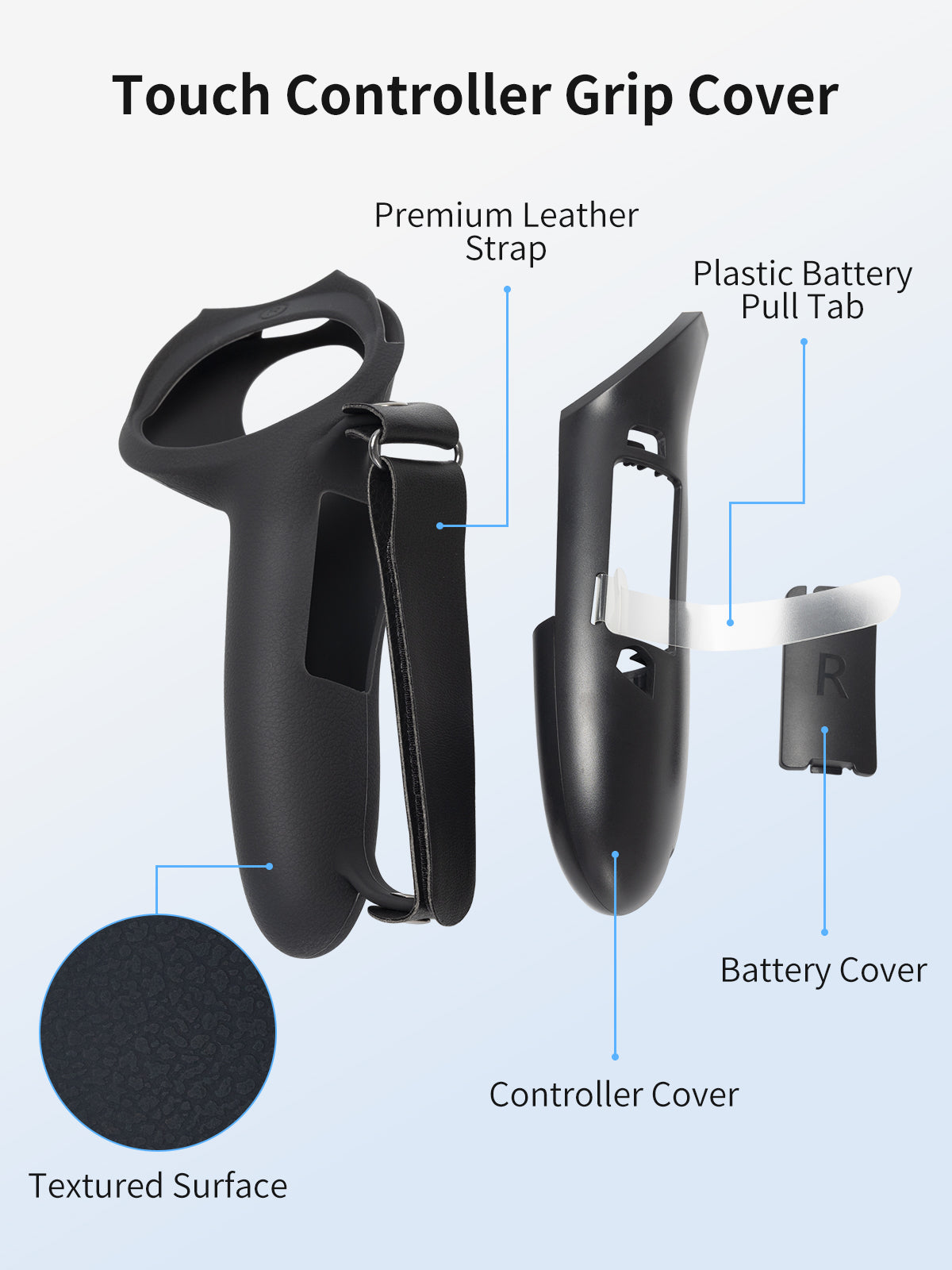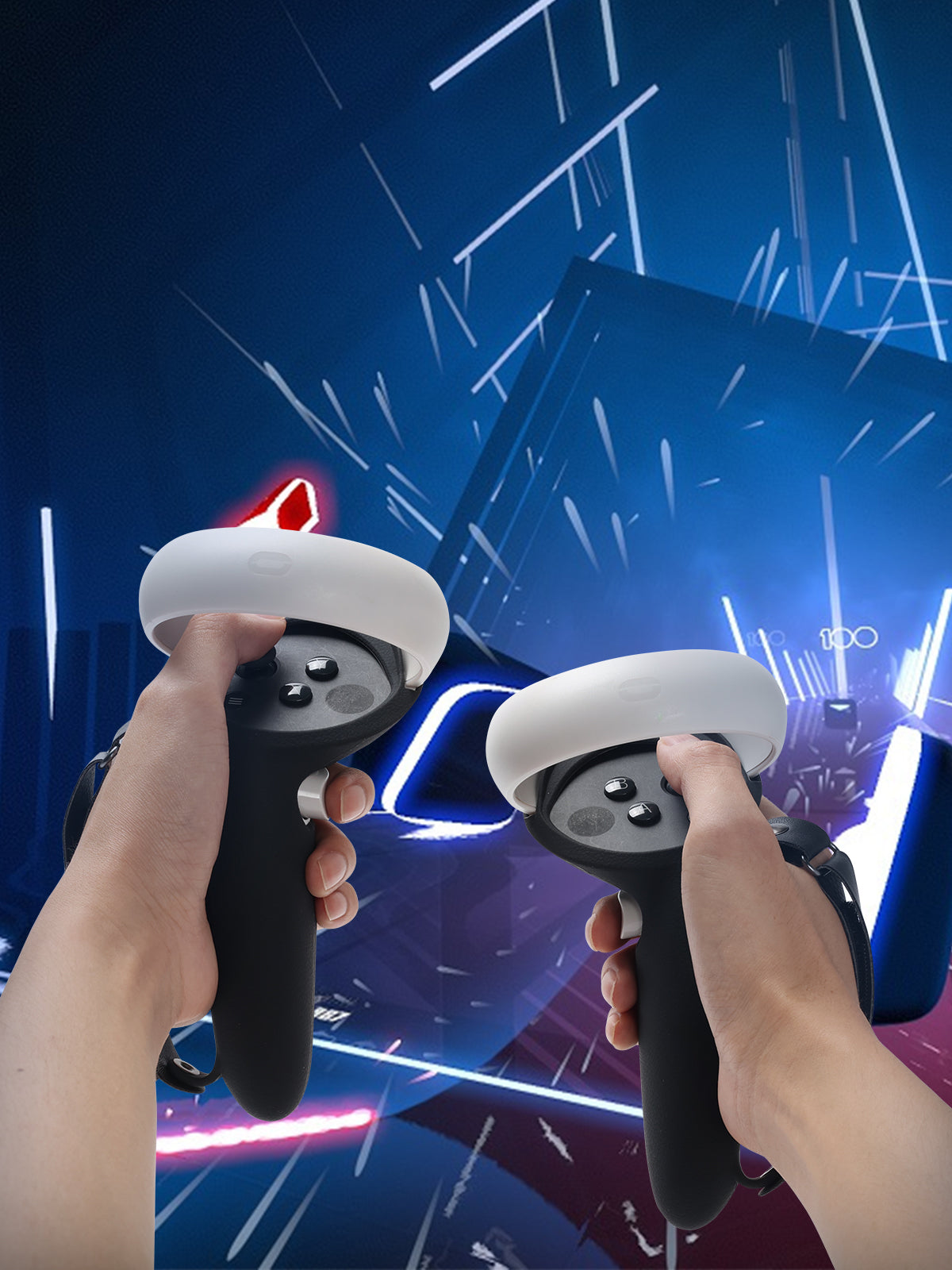 Lengthen Controller Grips for Meta Oculus Quest 2 Easy Battery Replacement, VR Accessories with Silicone Cover and Leather Adjustable Knuckle Straps
---
Top Version Grip Cover Compatible with Quest 2 with Battery Opening

Have you ever had a complaint that the original controllers are not long enough and there is no grip so they slip out of your hands if you start to sweat?
⚡【Solve The Trouble of Battery Replacement】
The battery opening design allows you to easily replace the battery without removing the entire controller grips cover. We are committed to perfecting the details, widening and thickening the battery pull tab on the original basis, making it easier for you to replace the battery. Tips: The plastic battery pull tab is placed under the battery.
✋【Perfectly Better Protection for Your Controllers】
Lengthen the bottom of the controller prevents the controllers from thrown out by accident while you are playing games, Silicone Cover protects the touch controllers from scratching and soiling.. Texture on it to avoid slippage due to sweaty hands from intense play. Narrow strap at the top and wide at the bottom to prevent rubbing against hands. Everything to make Quest 2 controllers easier and does not block infrared rays and control signals.
🆓【Nice Details】
The texture of the grips cover increases friction that improves grip and wicks sweat so that your hands won't slip out of the strap easily. The reserved hole to accommodate the original wrist strap which adds extra protection and more stability. Adjust the elastic strap length in order to fit your palm, and you can share with friends who have different sized hands, especially large hands.
🎮【Easy to Install and Remove】
This product has no reviews yet.