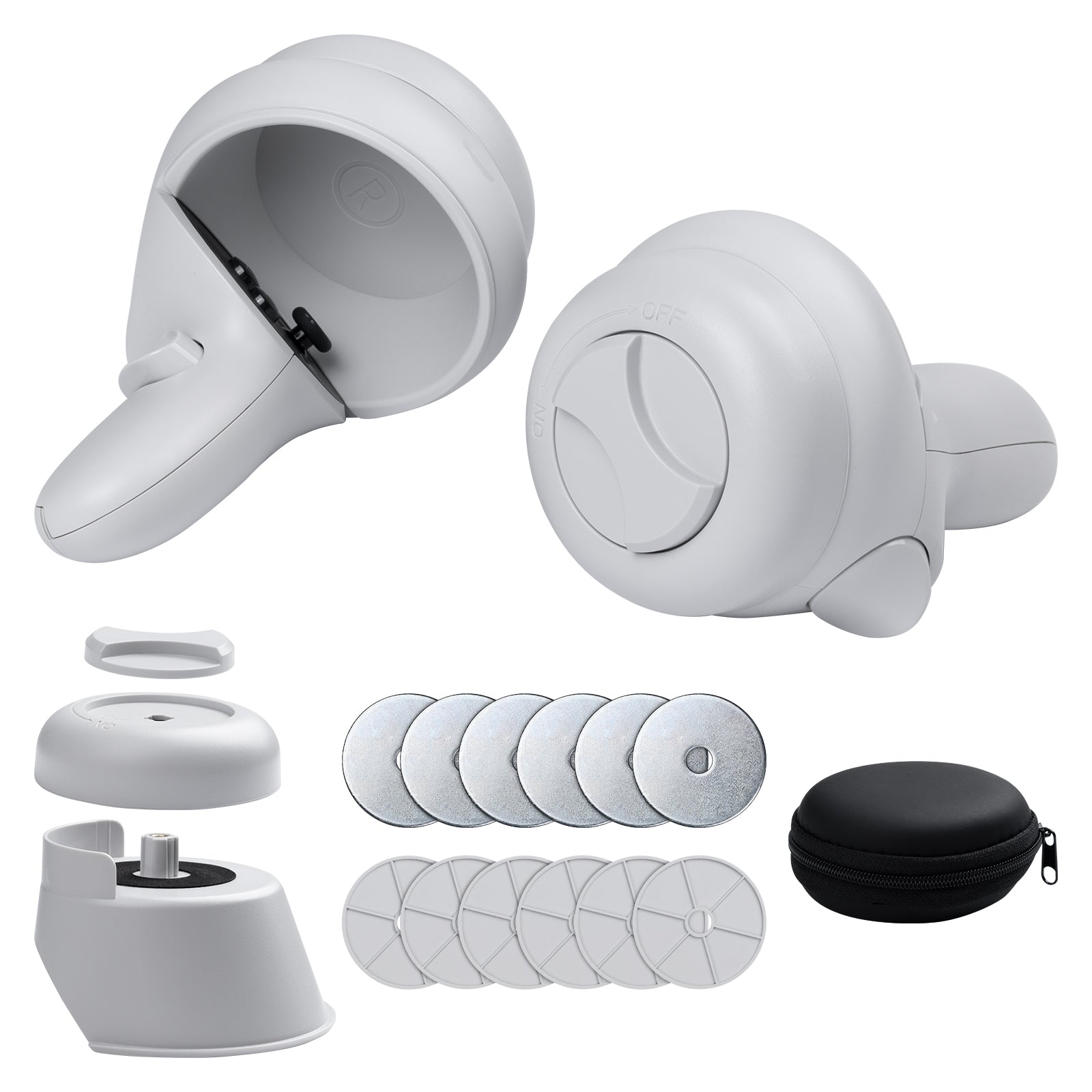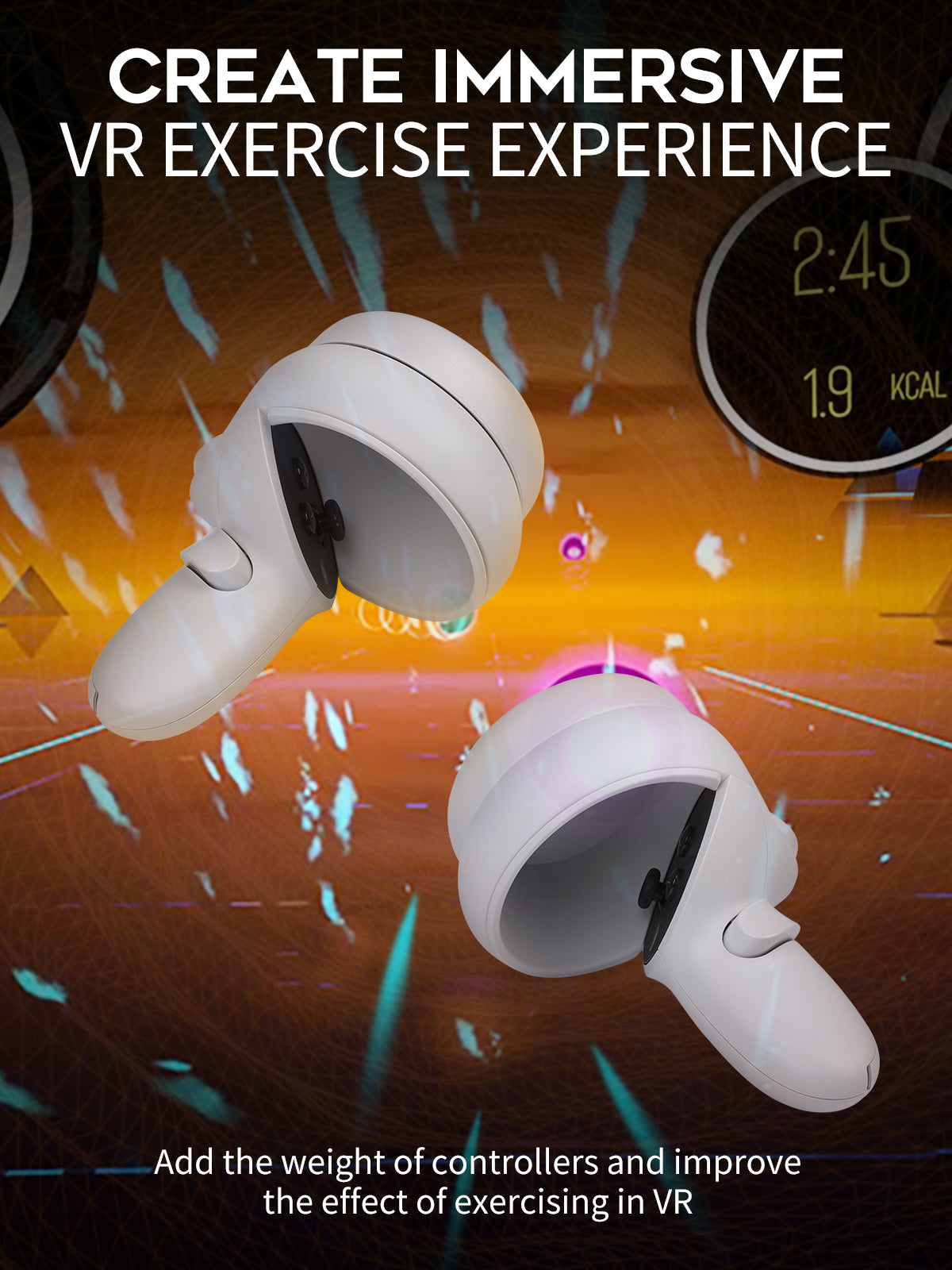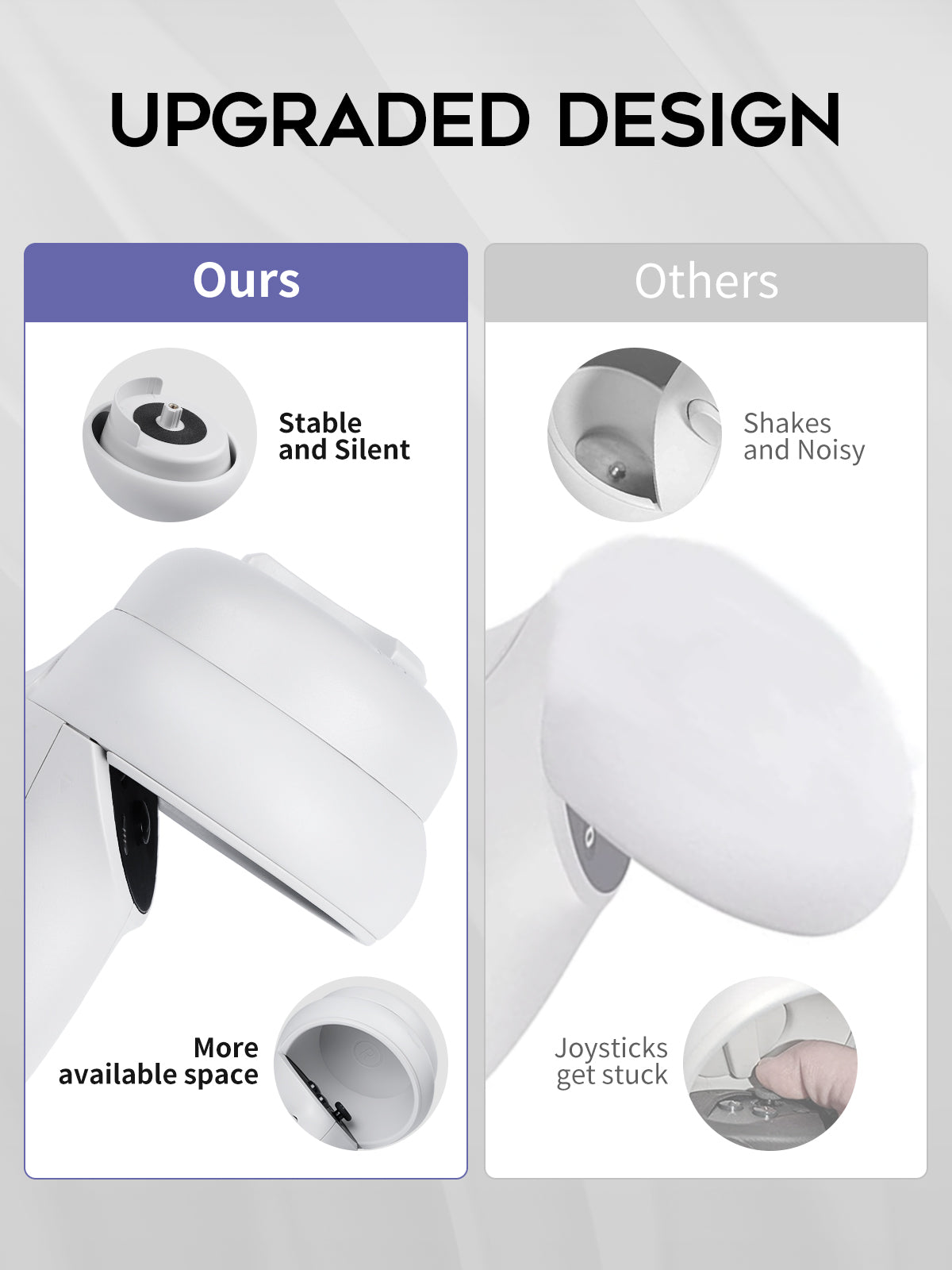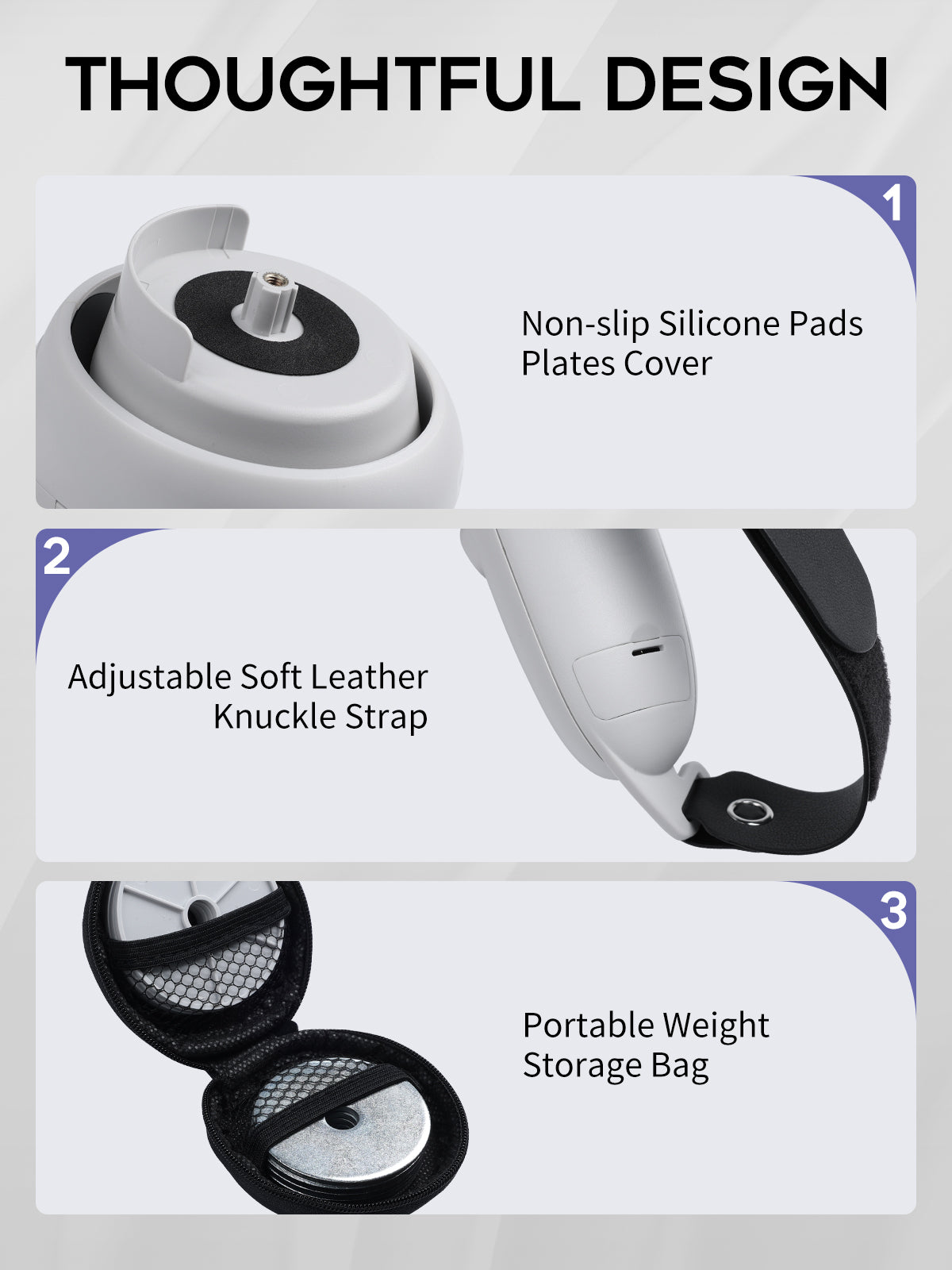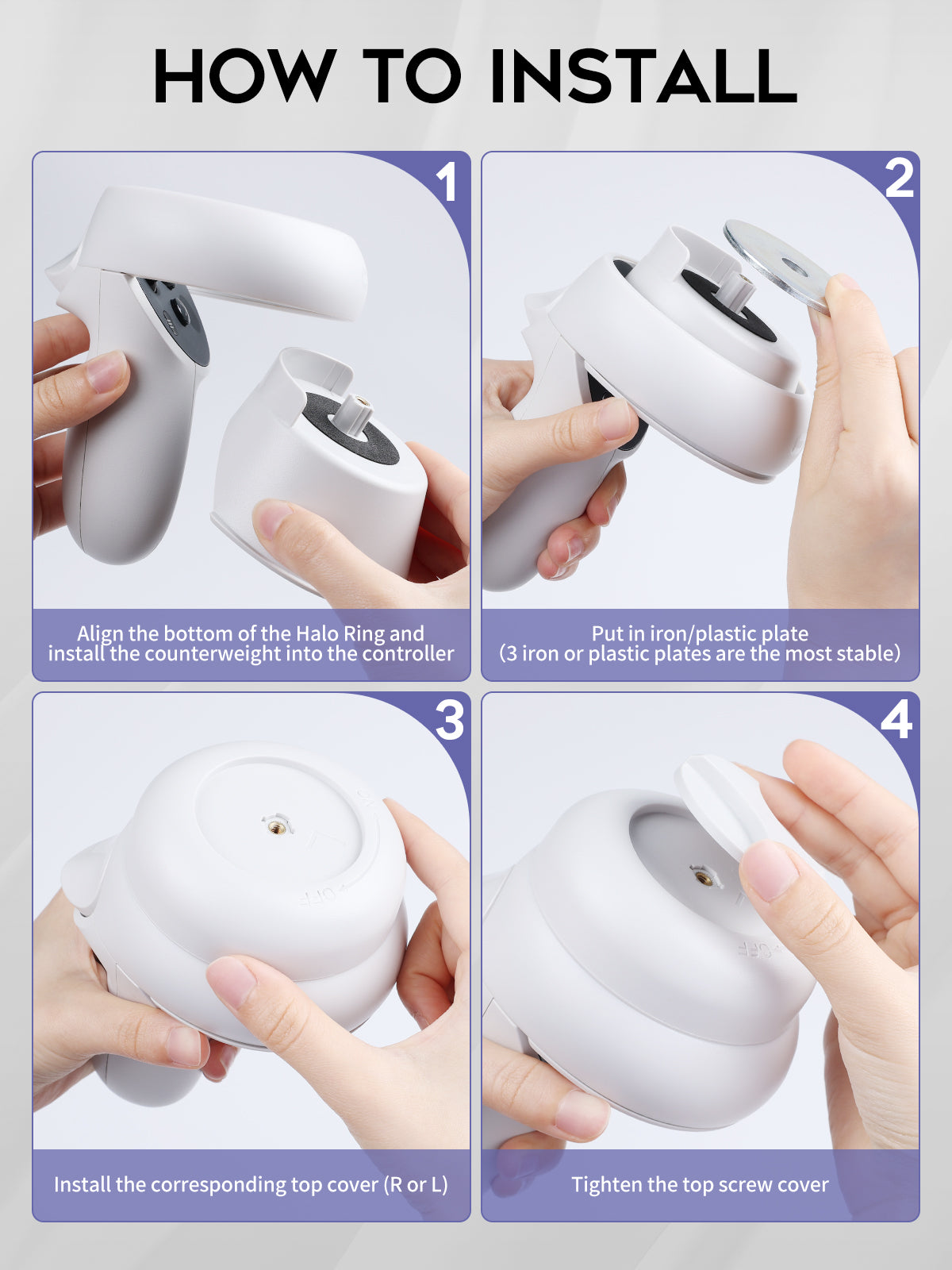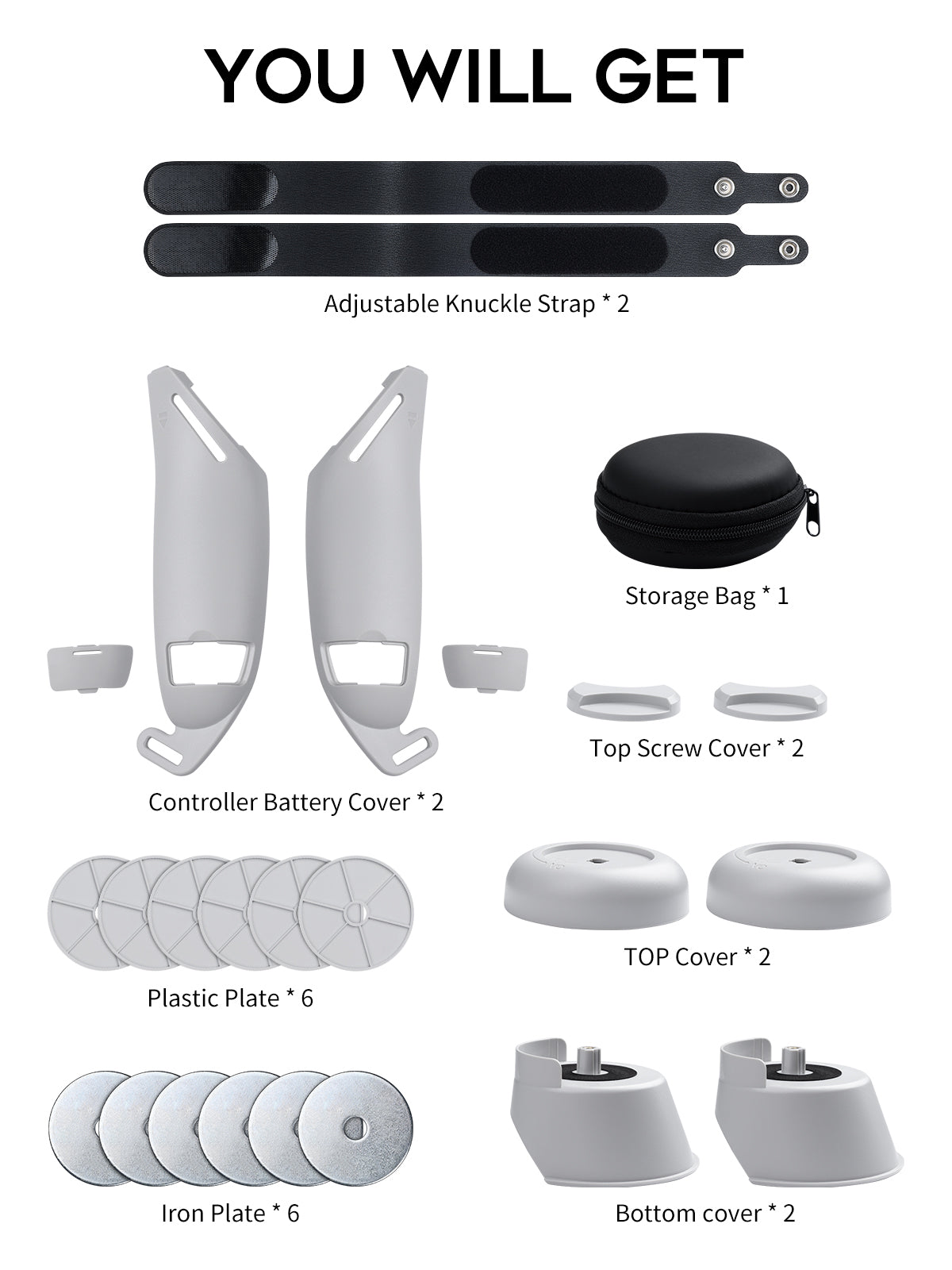 Upgraded Weight Controller for Quest 2 Fitness Accessories, Adjustable Weight Dumbbell for All VR Exercise Game APPs, with Larger Hands Space and Stability (Controllers Not Included)
---
🏋️【VR Weight Controller Fits Quest 2, Immersive VR Fitness Made Easy】
DESTEK design VR dumbbell controller, specially designed for VR fitness and sports, change the VR game experience that you never have been. uitable for all workout games, including FitXR, BOXVR, The Thrill of the Fight,Beat Saber,Supernatural, Ragnarok, OhShape, Audio Trip, Smash Drums, Synth Riders, etc (Note: Stock controllers NOT included).

🏋️【Adjustable Weight to Choose, Power Your Hands】
Adopt the method of weight plates and adapters combination, there are weights available for 5.3oz/ 150g;3.5oz/ 100g;1.8oz/50g;0.18oz/5g. You will get a pair of new VR controllers, with 4 different adjustable weights, to get a better immersive experience in VR fitness.
PLEASE NOTE: We recommend using three plates due to the greatest stability, Kindly suggest using these VR weight controllers with safety ropes, in case of throwing out.

🏋️【Creative Spherical Design, Upgraded with Protector Cover】
Adopted the newest design to provide more hand space, No hinder joystick, buckle design makes it more stable and does not make any noise.

🏋️【Easy to Install and Remove】
Follow the instructions in the package, also the videos and pictures on the product page, quick installation is easy. You can mix and match 3pcs plates or adapters arbitrarily. However, to avoid weight plate shaking or incompatibility, please do not use only one or two or four or more plates and adapters. Just ready for your VR adventure now! (If bare controllers are needed, gently push the screw on the top cover will help remove it easily.)

🏋️【What You Will Get】
Adjustable Knuckle Strap * 2
Storage Bag * 1
Top Screw Cover * 2
TOP cover * 2
Bottom cover * 2
Controller Battery Cover * 2
Plastic Plate * 6
Iron Plate * 6 - Totally 23 pieces of item in the box.

🏋️【Excellent Customer Service】
DESTEK design takes responsibility for each product's quality to our customers. Buy with peace of mind, We promise one-year warranty. If you have any questions, please feel free to contact DESTEK customer service.
This product has no reviews yet.