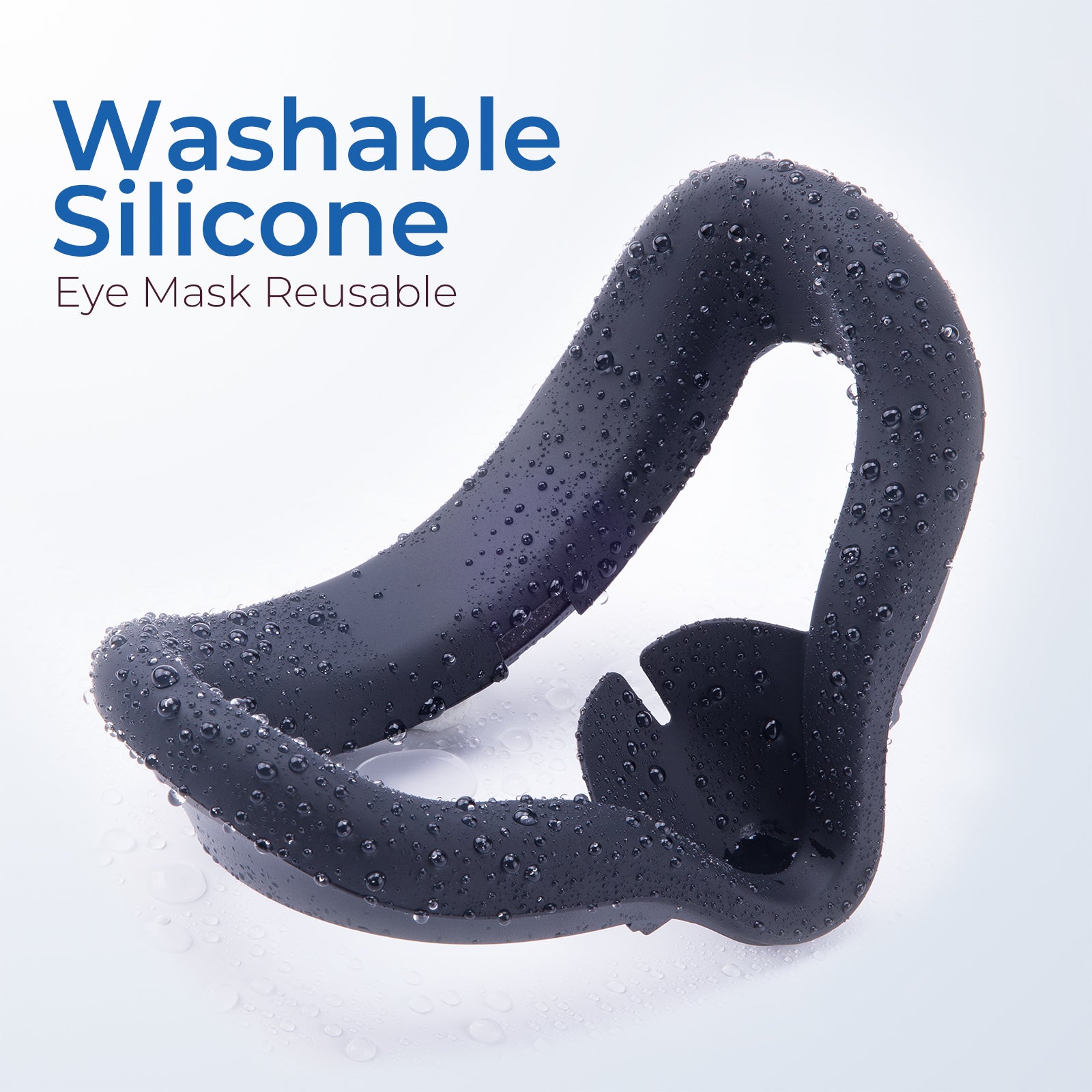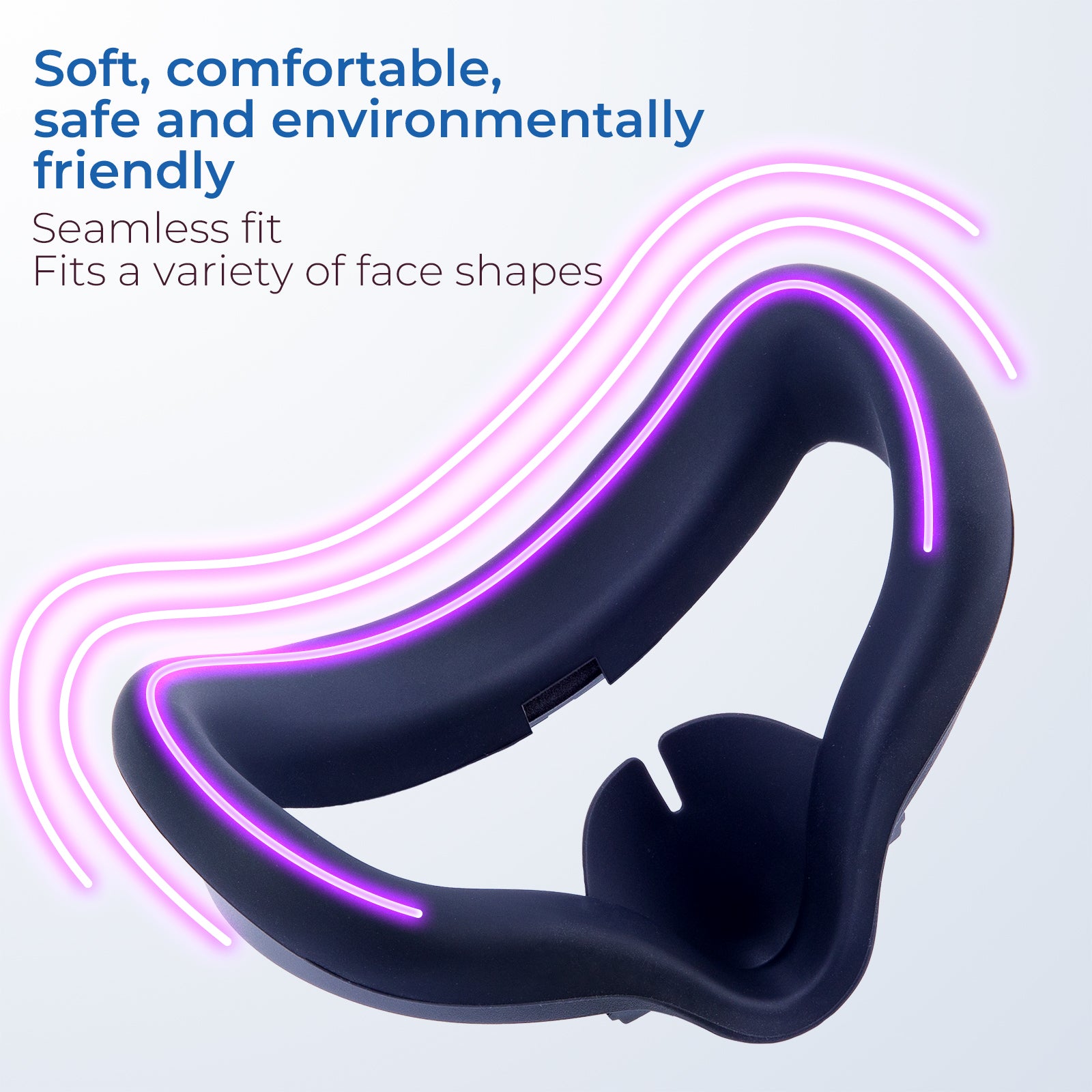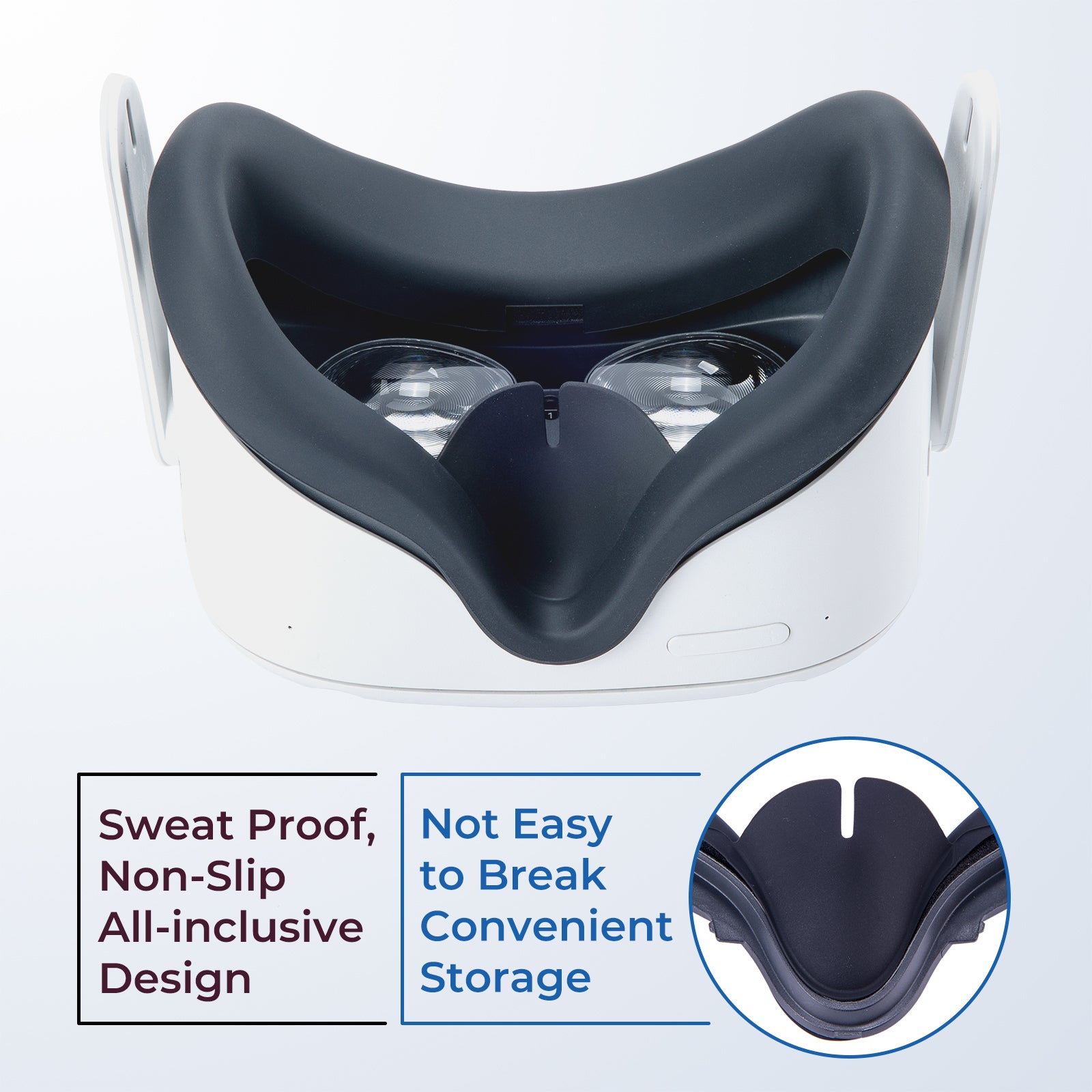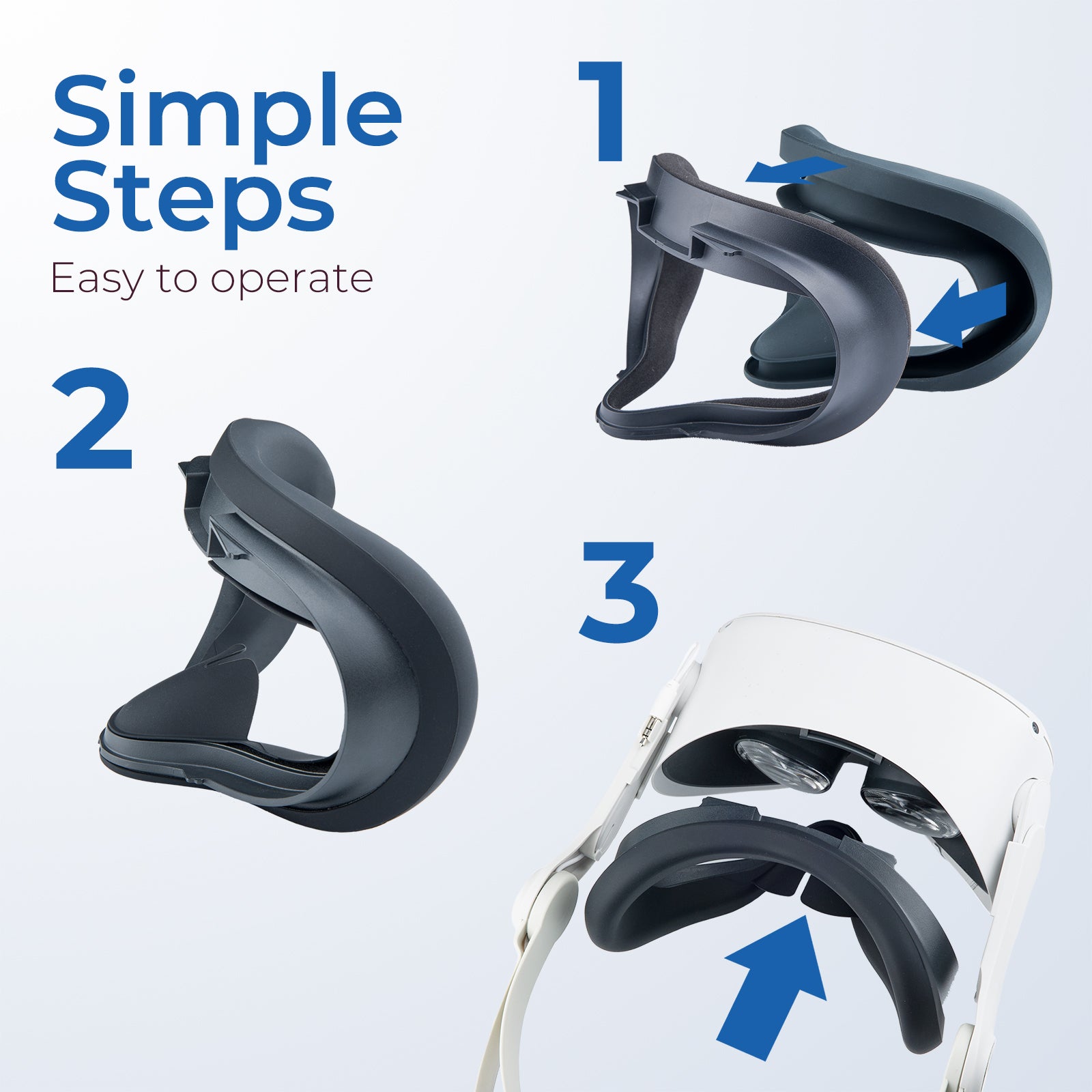 VR Cover Compatible with Oculus Quest 2 Replacement Silicone Eye Face Pad Cushion Mask Sweatproof Dustproof Washable Lightproof Anti-Leakage Case for Oculus Quest 2 Accessories
---
【Specially Designed VR Cover】
Specially designed for Oculus Quest 2, this eye protector is made of silicone, non-toxic and safe material, soft and sweat-proof, prevents light leakage, increases the VR experience, and does not leave sweat stains.
【Environmentally Friendly High Elastic Silicone]
Made of high-quality silica gel, comfortable to the touch, a little more air circulation inside the earphone, very soft to the skin, easy to wipe clean after wearing, comfortable and easy to buckle, the shell can be detached and cleaned.
【Easy to use and disassemble】
VR goggles are easy to connect and disassemble to prevent the headset from dust, collision, scratch and abrasion, allowing you to enjoy virtual reality comfortably, which is very convenient.
【Comfortable and Durable 】
The silicone material we used was higher-grade than the official silicone cover, which is better to the touch, thicker, and more durable, it can be restored to its original state no matter how you use it. You don't have to worry about deformation problems after long-term use.
【Cushioning & Shock Absorption】
It has cushioning, shock absorption, scratch resistance, drop resistance and anti-skid properties. Protect your device from shocks and shocks and extend its lifespan, the use of silicone material is soft and fits perfectly. Packing list: 1PC Cover for Oculus Quest 2 only, Other accessories not included!
【Excellent Customer Service】
DESTEK design takes responsibility for each product's quality to our customers. Buy with peace of mind, We promise one-year warranty. If you have any questions, please feel free to contact DESTEK customer service.

This product has no reviews yet.