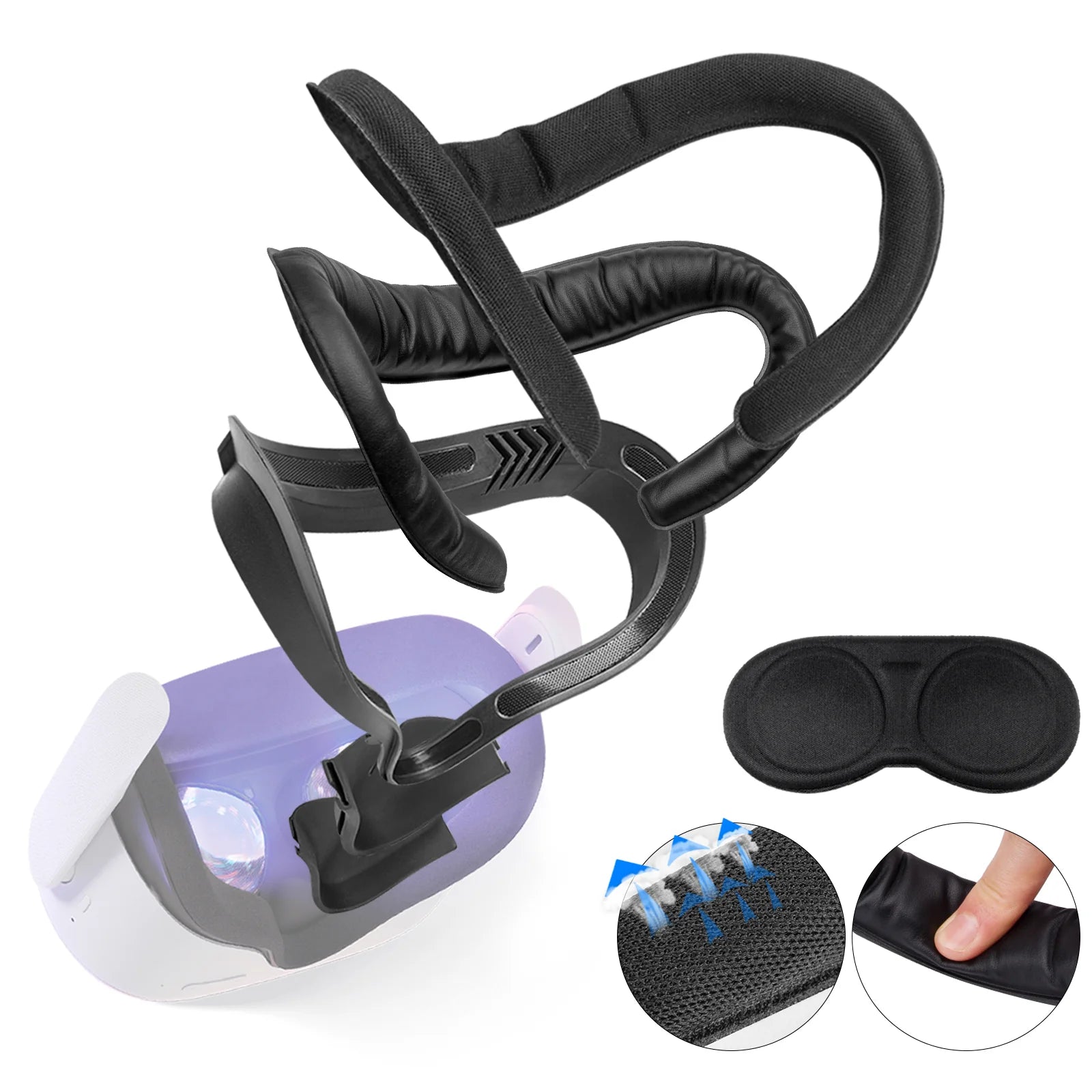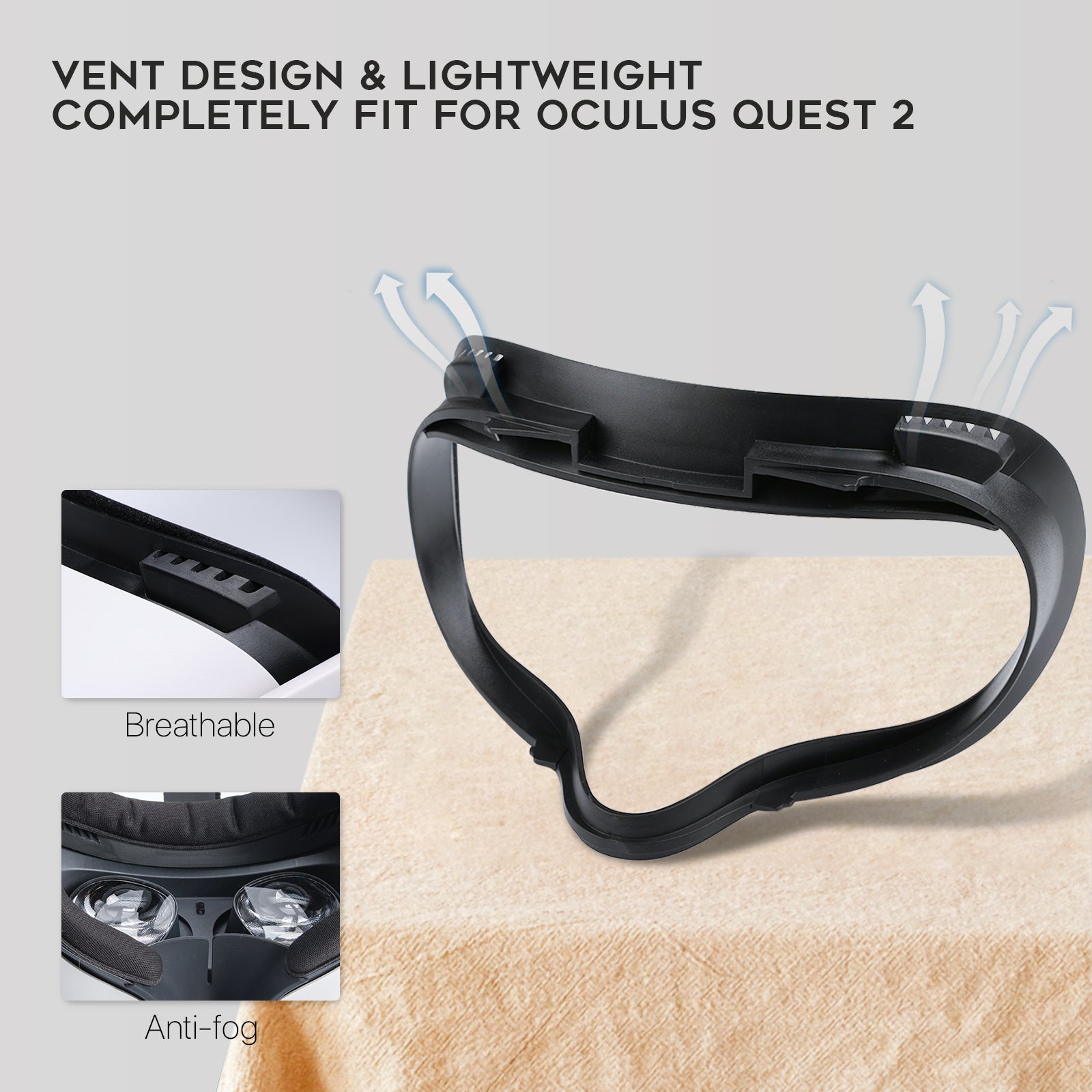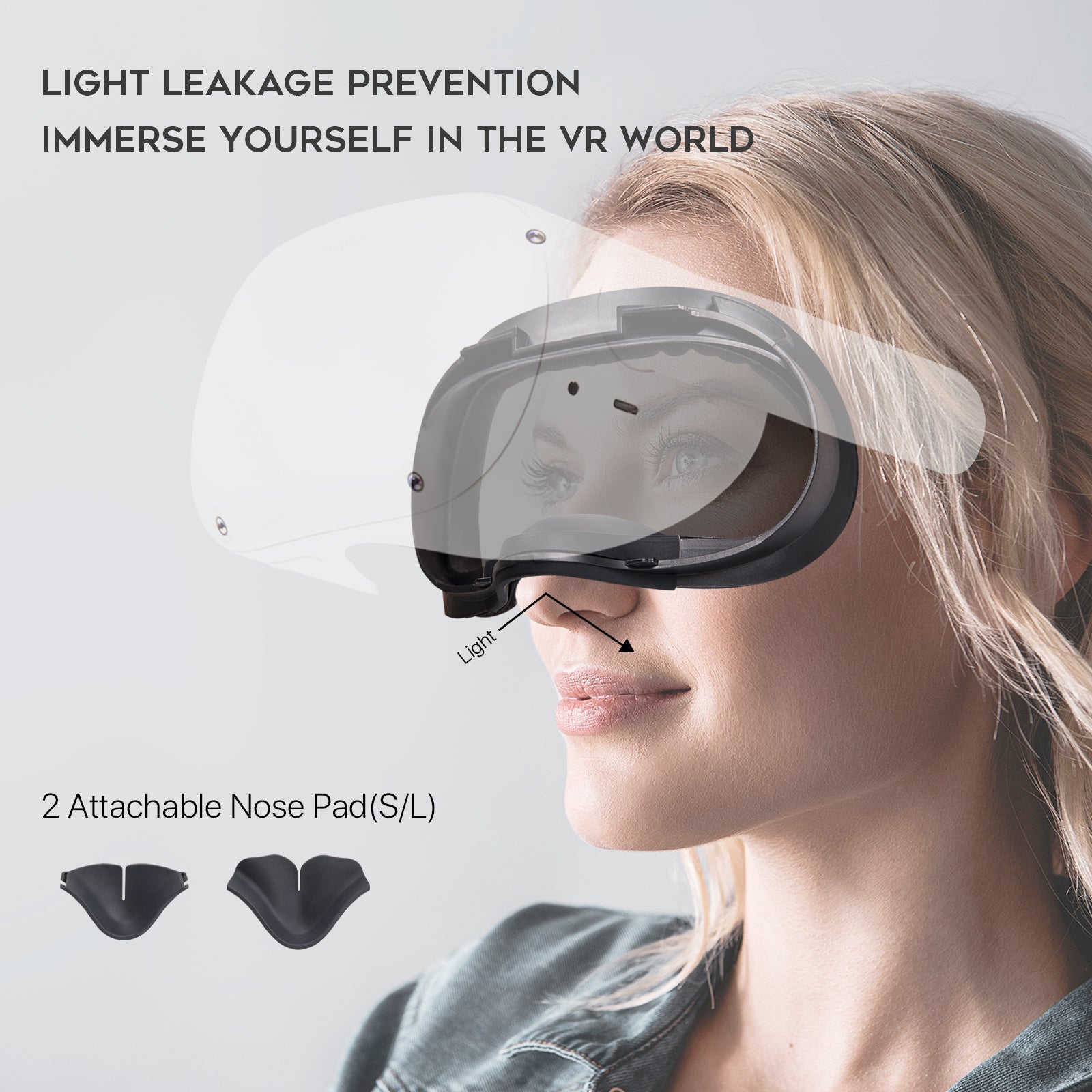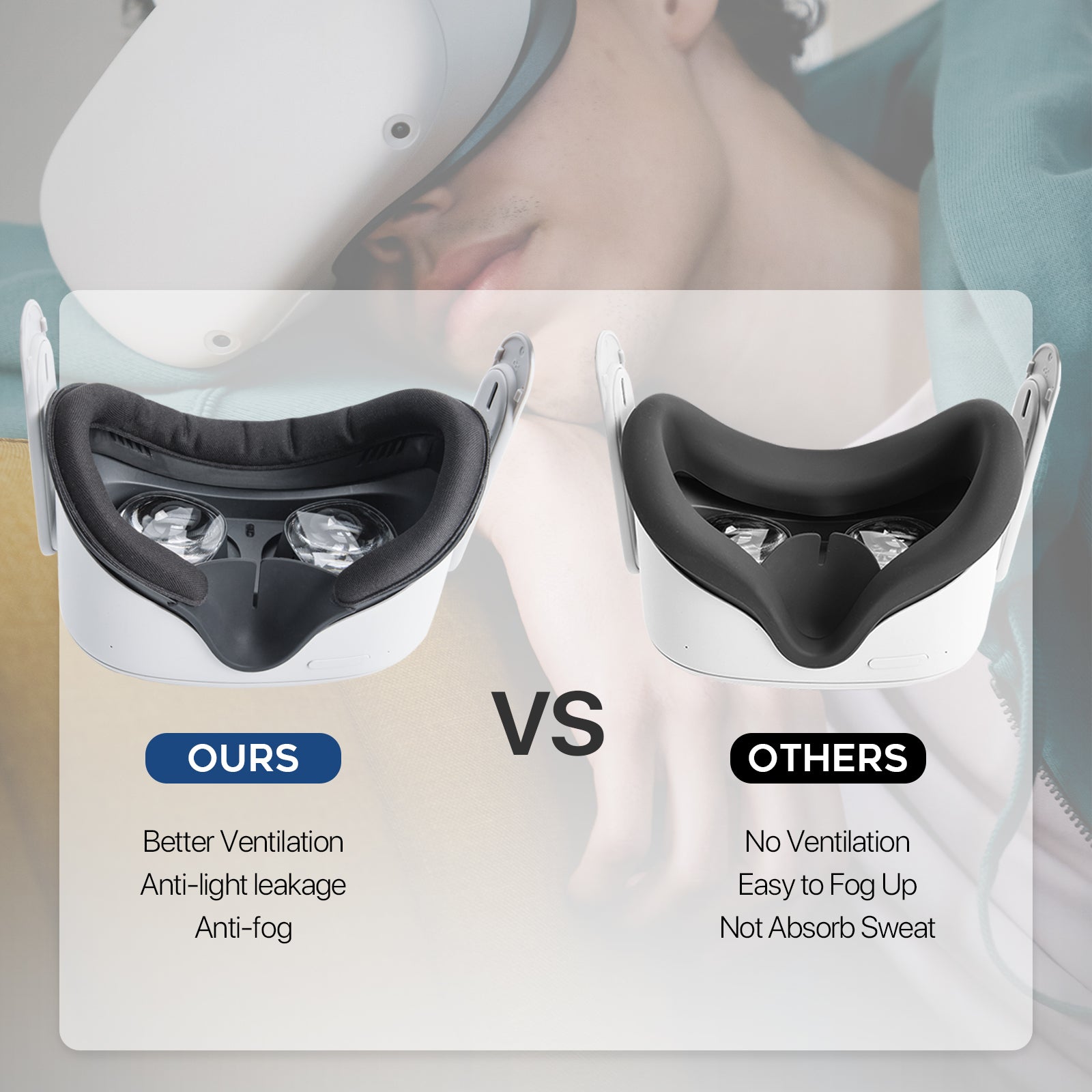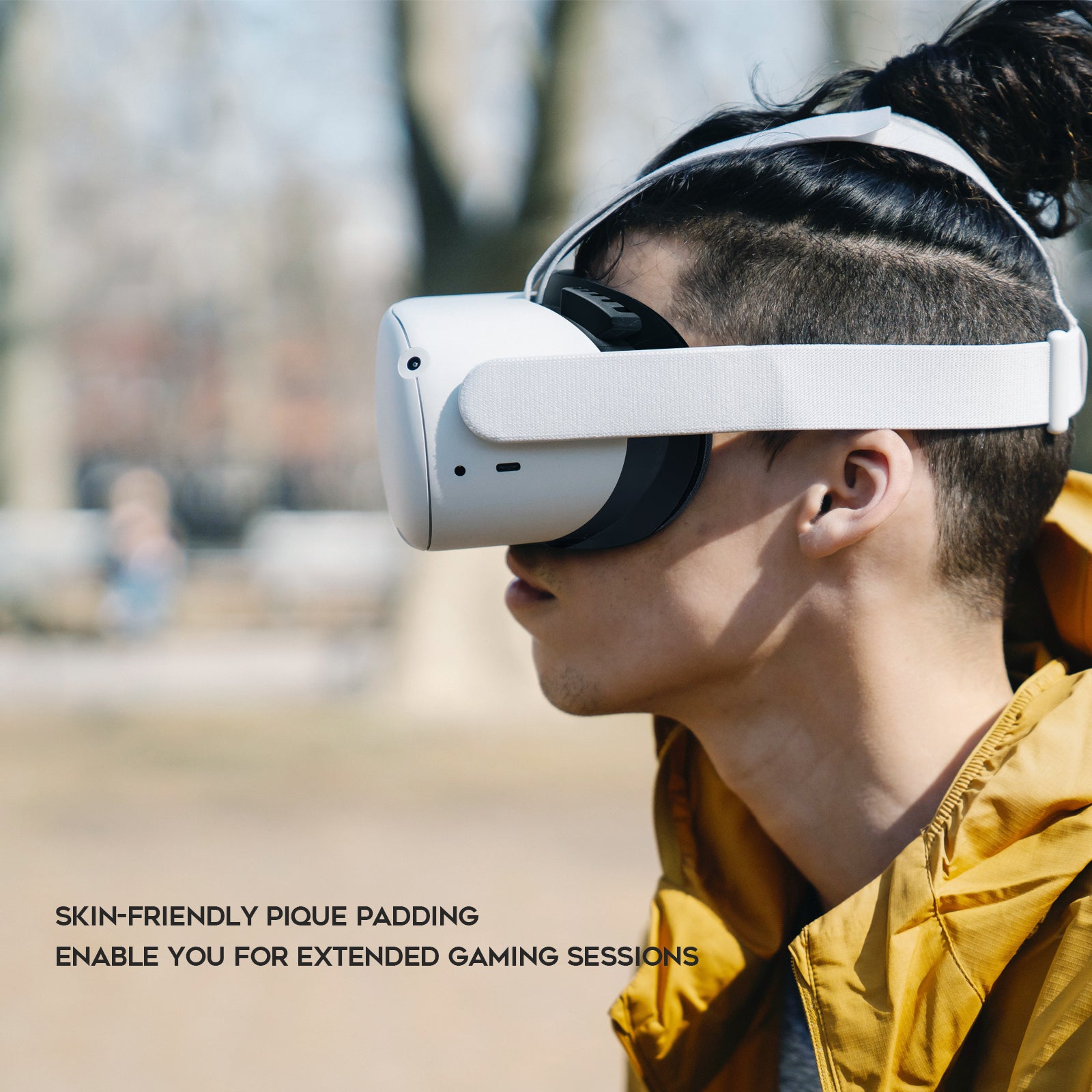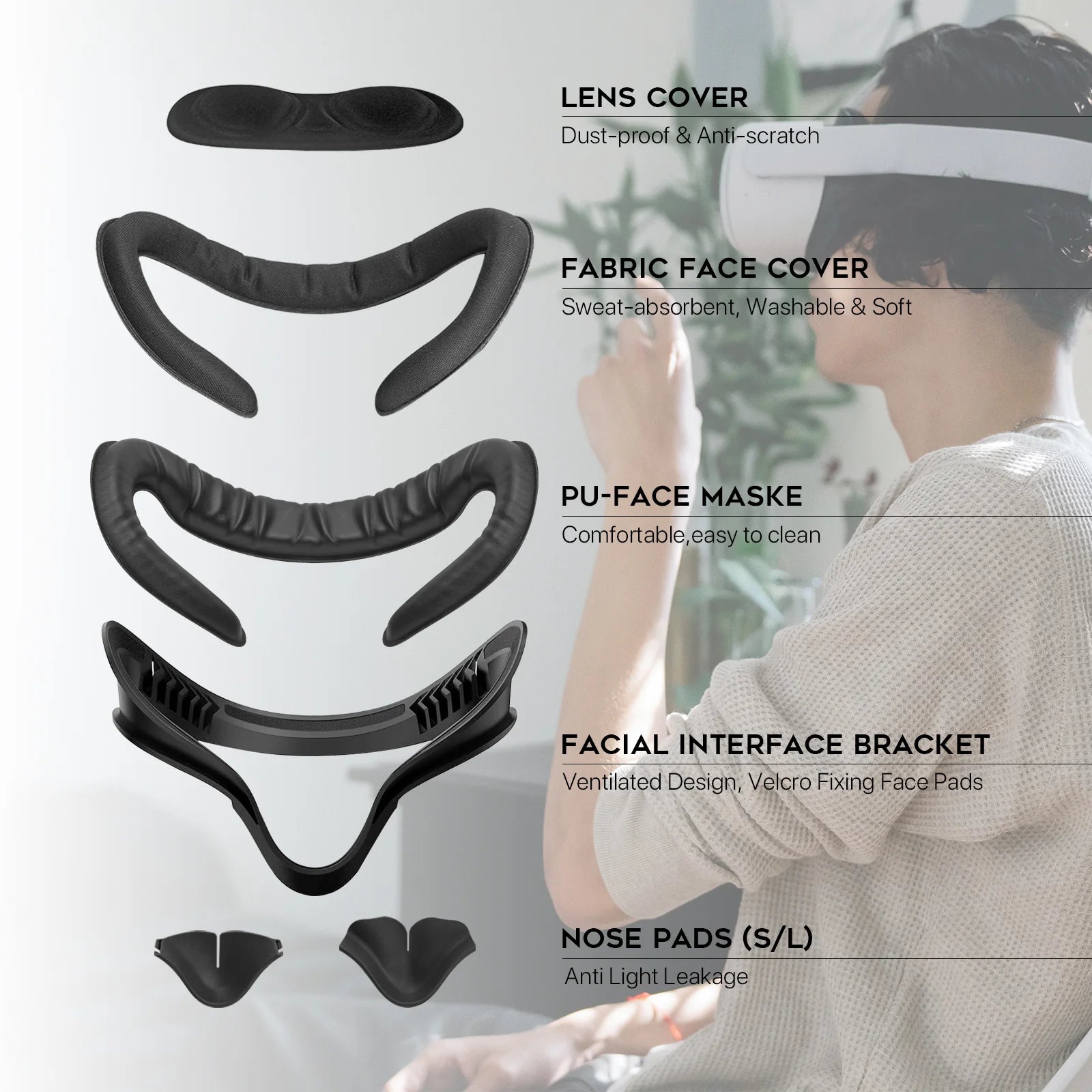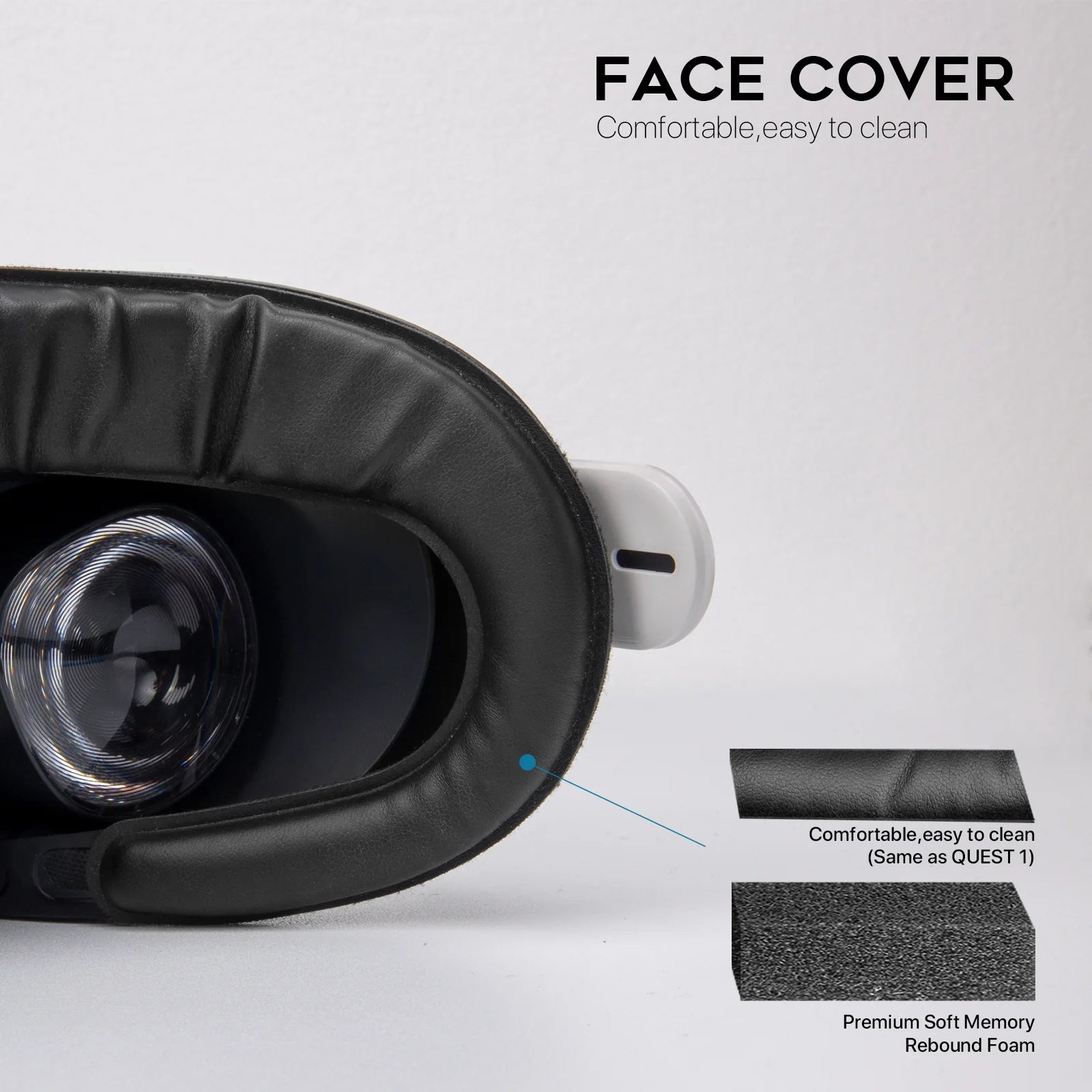 VR Face Cover Facial Interface Accessories for Oculus Quest 2, Face Cushion Foam Pad Replacement 6 in 1
---
【Patented Designed Face Cover】
Specially designed for Quest 2. Skin-friendly, sweatproof, thin, comfortable, easy to install remove, and clean.
【Premium Material】
the face cover made of high-grade environmentally friendly silicone, so the mask is safe and hygienic, and no irritation to the skin. Bring you an improved and more comfortable experience.
Lightweight, and vent design Facial Interface Bracket, made of Premium PC Plastic.
0.31/0.47 inch Anti-sweat foam paddings, soft, thicker, cushier pad brings you closer to the lens for a wider FOV.
S/L Attachable Anti-Leakage Pad, Silicone nose pad, minimize light leakage, give you a better VR experience.
【Lens Cover for Quest 2】
Made of upgrade EVA and fabric. Easy and convenient to install – simply slide it in, position, and adjust., easy to use, and can be washed repeatedly. Scratch-proof, and sun-proof, Effectively prevent the lens from aging.
【Easy to Clean】
To clean it, just give the PU leather surface a quick wipe down. Convenient, hygienic, and comfortable, so you can have fun with your friends and families with no worries.
【Easy to Install and Remove】
Lightweight and specially designed space to prevent signal blocking doesn't interfere with any of the functions; Easy to install and remove.
【Package included】
Oculus Quest 2 Face Cover Pad (0.31/0.47 inch) *2 + Facial Interface Bracket * 1+ Anti-leakage Nose Pad *2 + Oculus Quest 2 VR Lens Cover *1.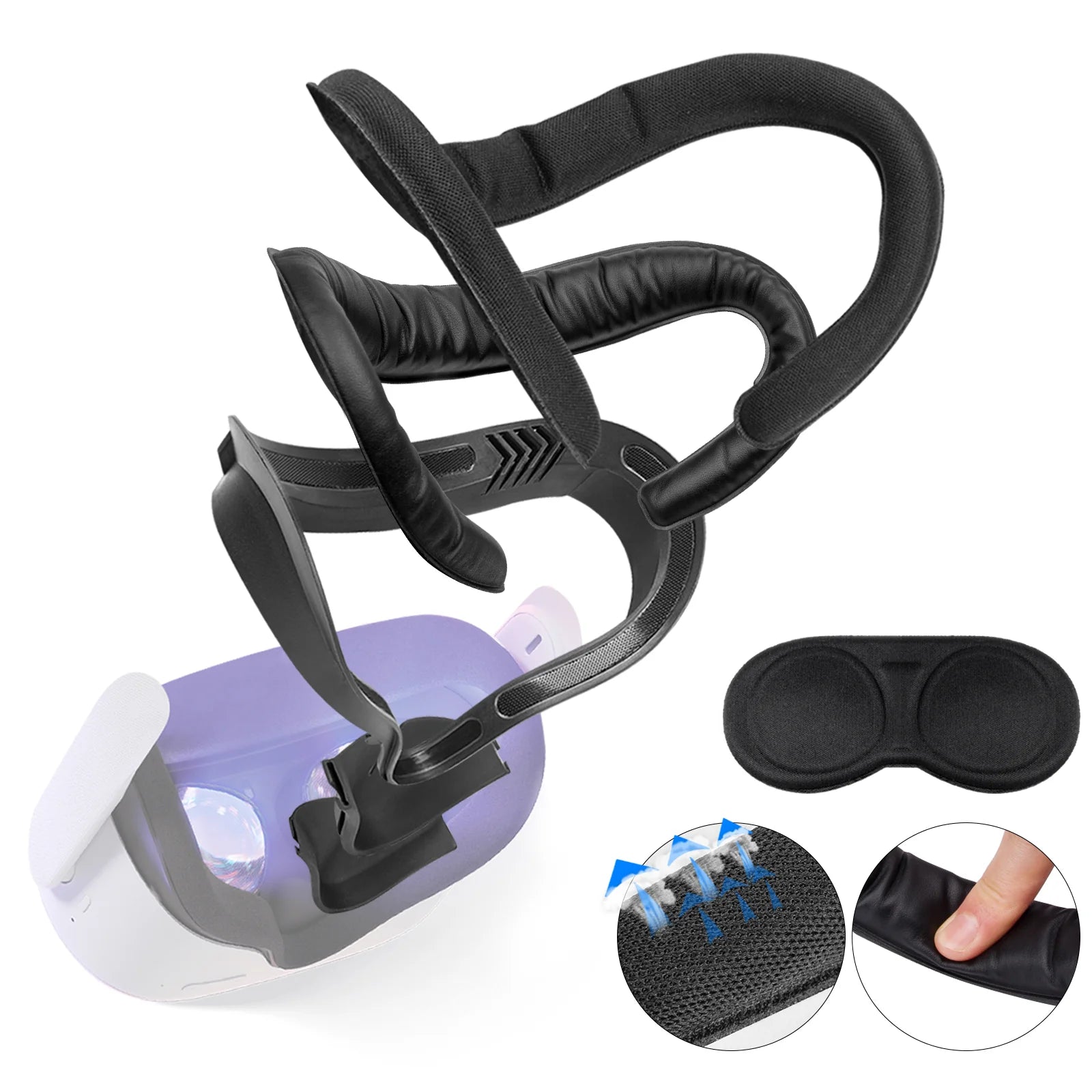 This product has no reviews yet.