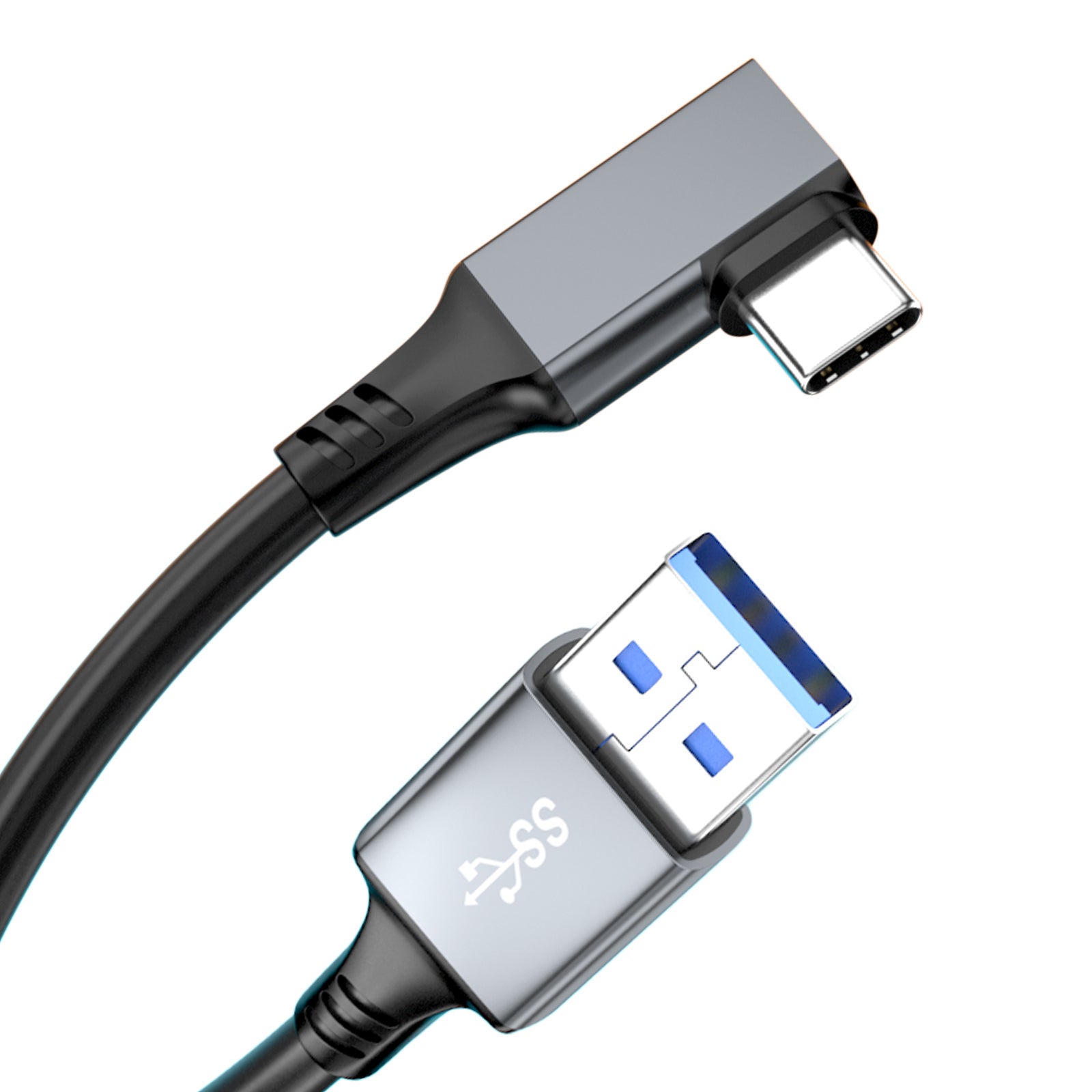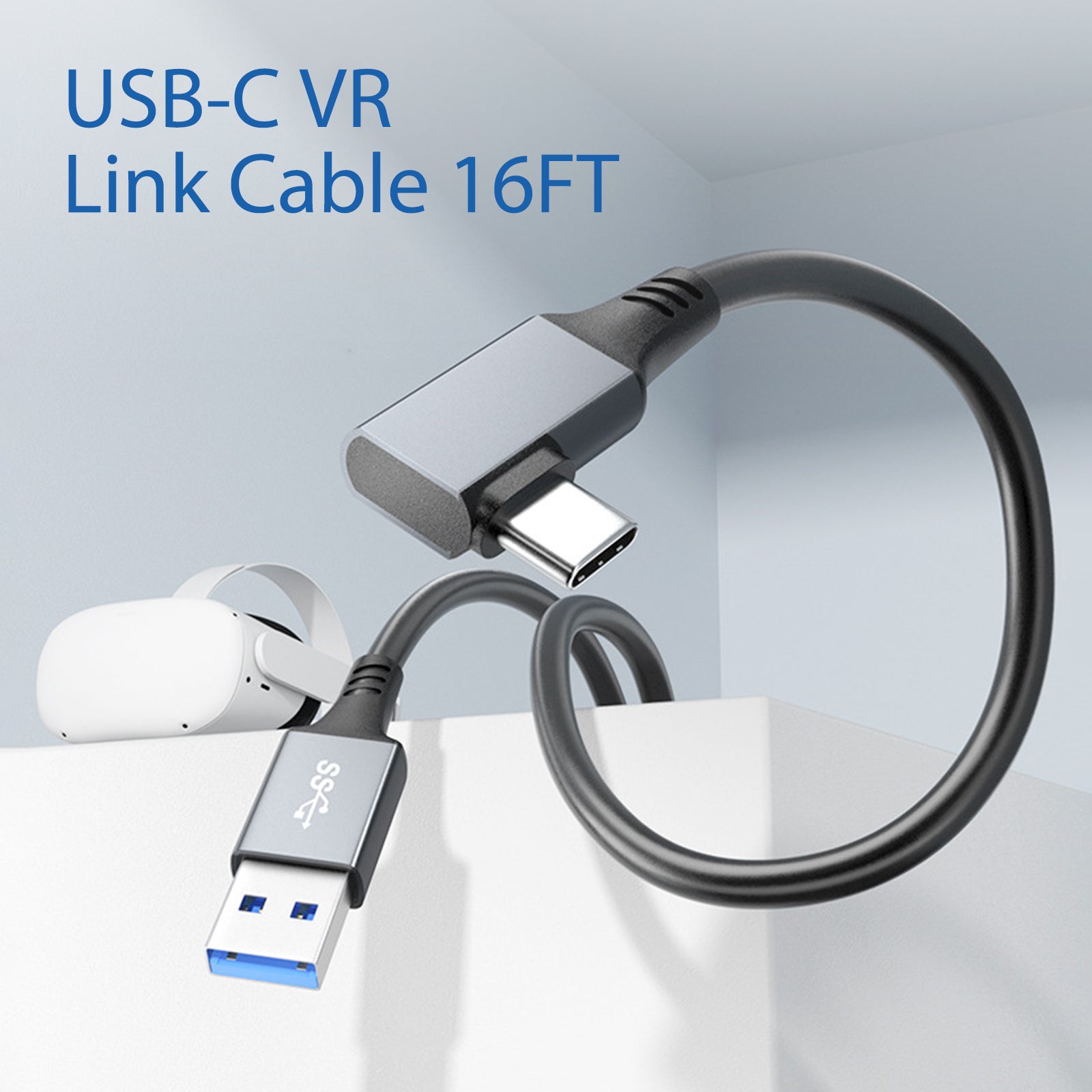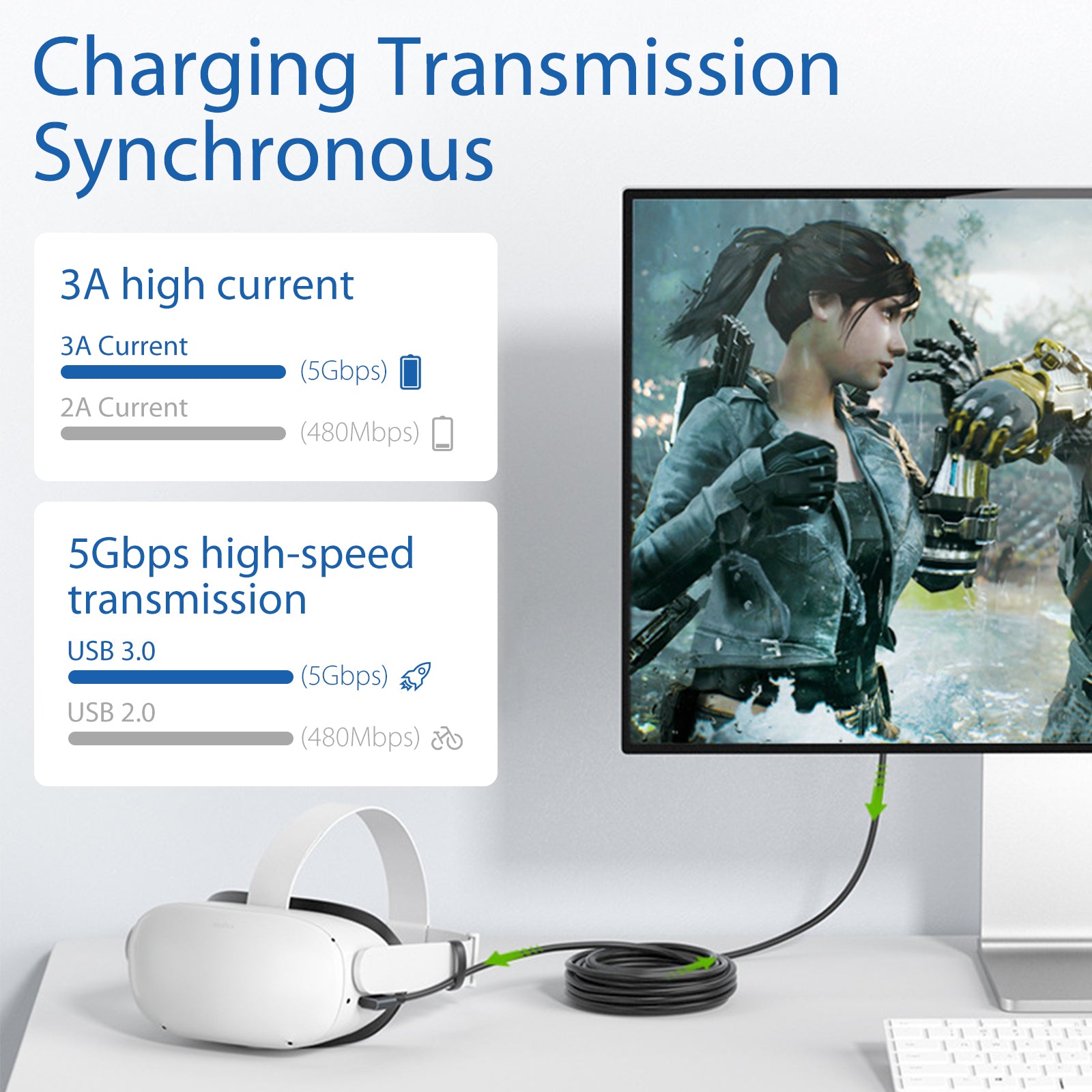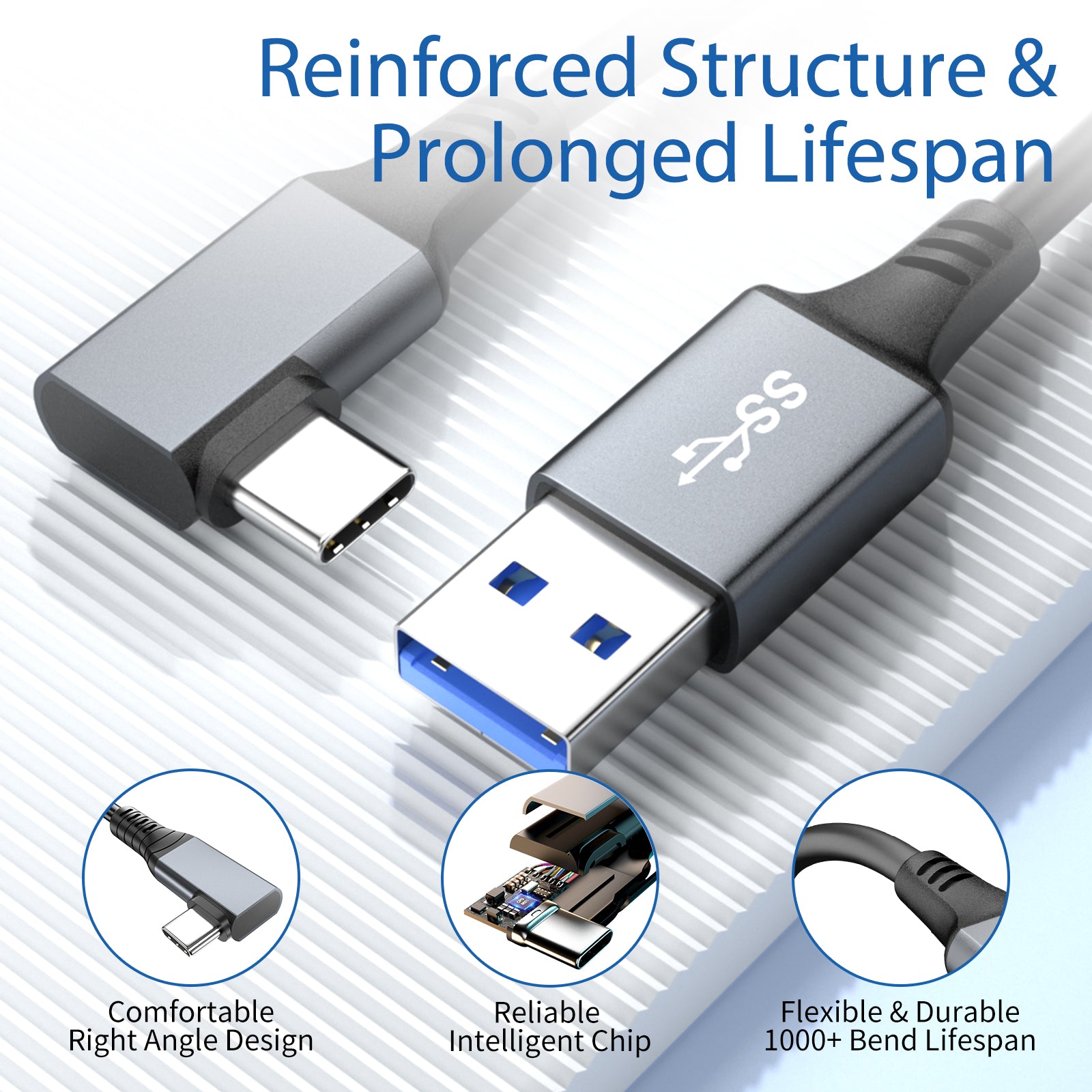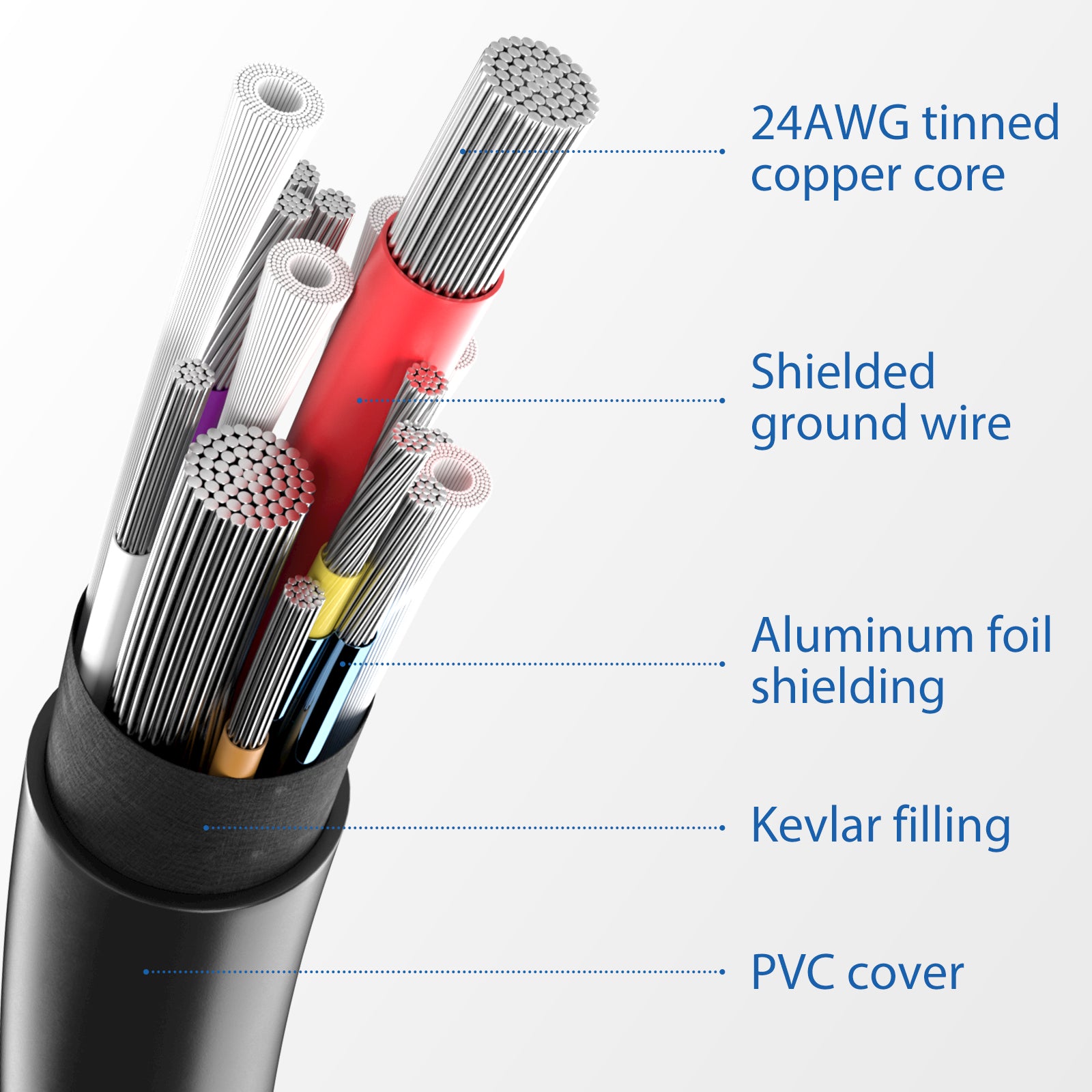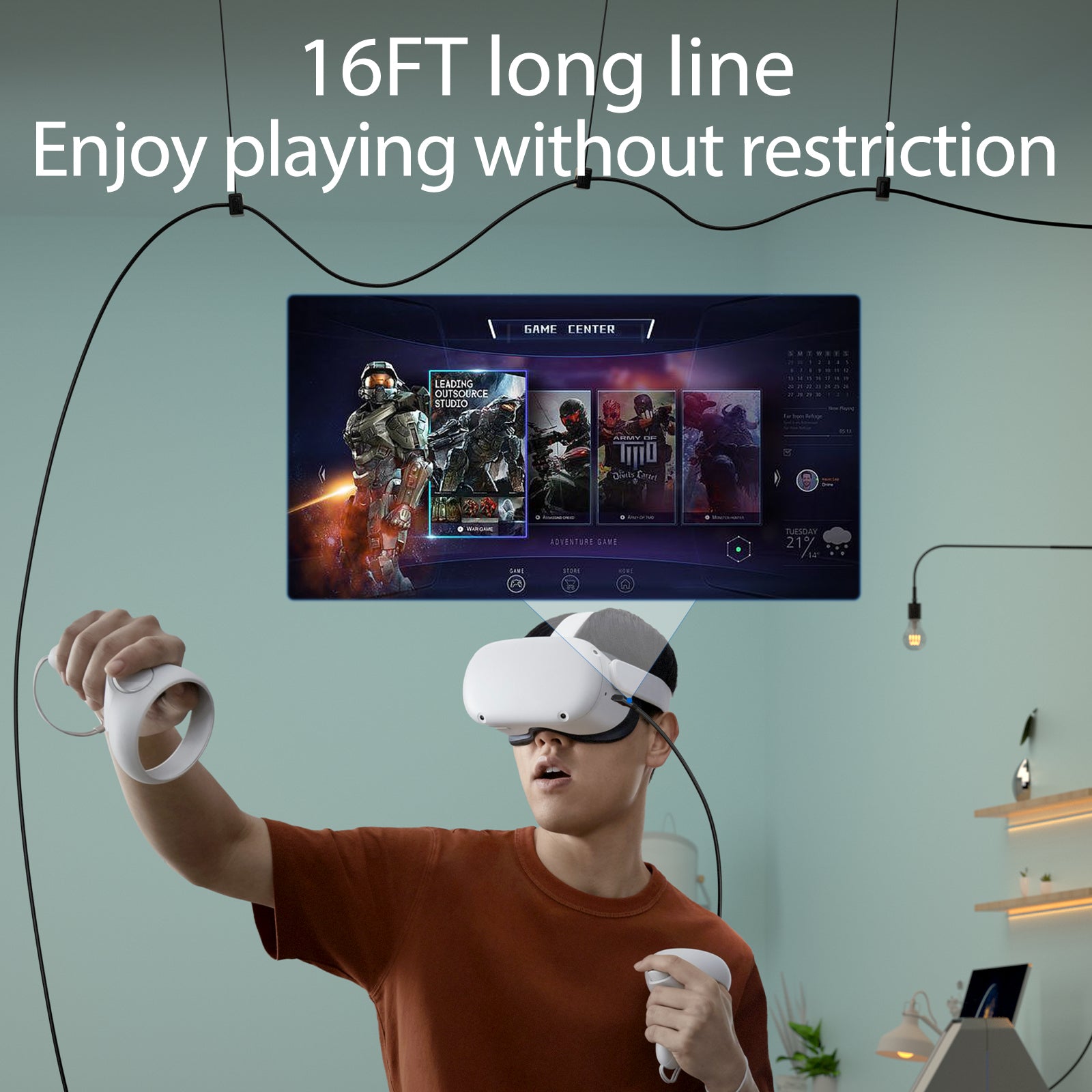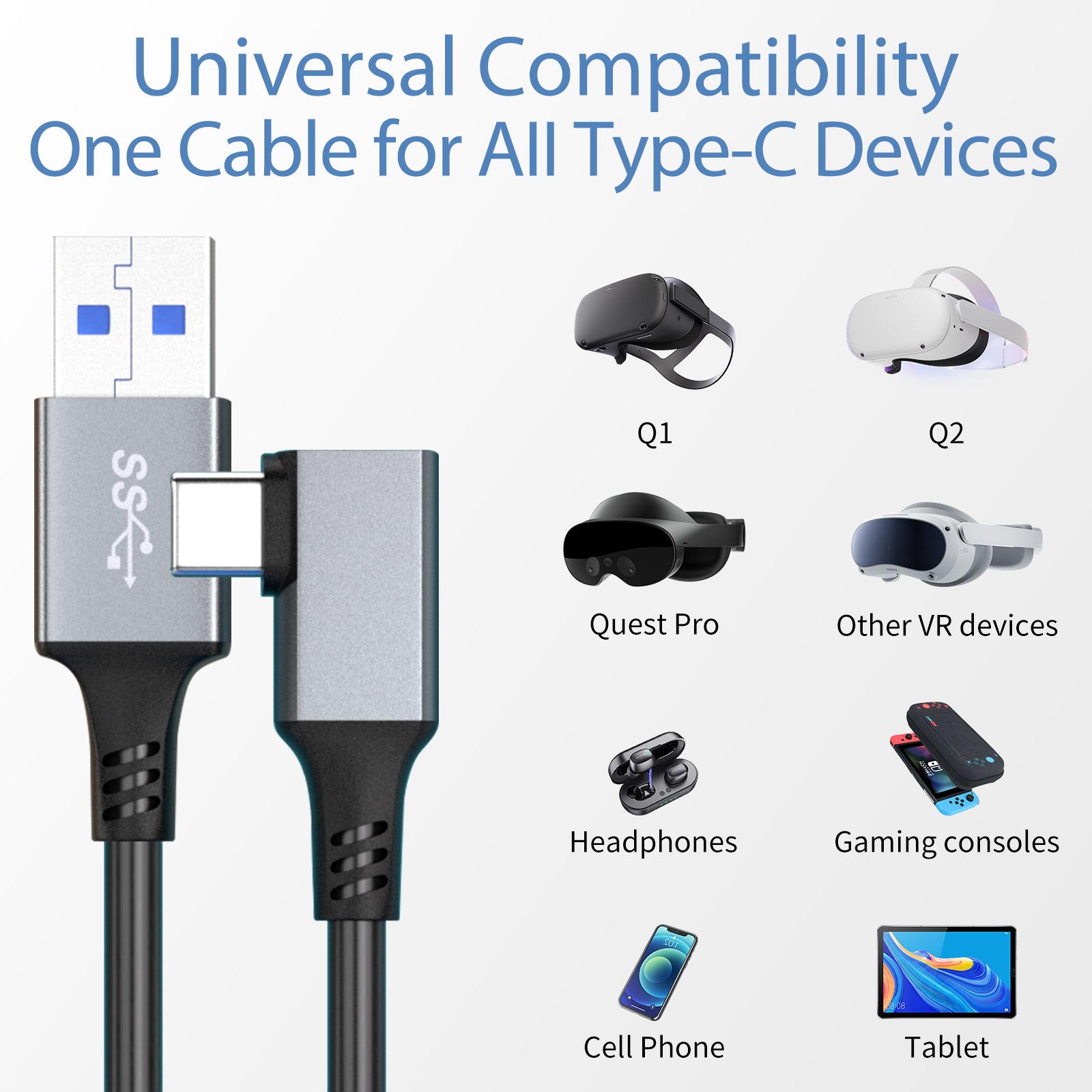 Link Cable 16FT Compatible for Oculus/Meta Quest 2/Pro, USB3.2 Gen 1 Type A to C Charging Cable for VR Headset Gaming PC, High Speed Data Transfer and Fast Charge
---
Enhanced Compatibility: The Miaeueu Link Cable is specifically designed for Oculus Quest 2, Oculus Quest, and Oculus Rift S, ensuring seamless compatibility with these VR headsets. It also supports Meta Quest 2 and Meta Quest, providing a versatile solution for multiple VR systems.

Reliable Performance: With its USB 3.2 Gen 1 Type A to Type C design, this cable offers high-speed data transfer rates and fast charging capabilities. Enjoy a smooth gaming experience and transfer large files quickly without any lag or interruptions.

Long Reach: Measuring 16 feet in length, the Miaeueu Link Cable provides ample distance between your VR headset and gaming PC. This extended reach allows for more freedom of movement and eliminates any concerns of pulling or tugging during gameplay.

Durable and Tangle-Free: Constructed with premium materials, this cable is built to withstand daily use and resist tangling. The sturdy connectors ensure a secure connection, while the reinforced cable design adds durability, making it a reliable choice for long-term use.

Easy Setup: The Miaeueu Link Cable is plug-and-play, requiring no additional drivers or software installation. Simply connect one end to your VR headset and the other end to your gaming PC, and you're ready to dive into immersive virtual reality experiences without any hassle.
This product has no reviews yet.