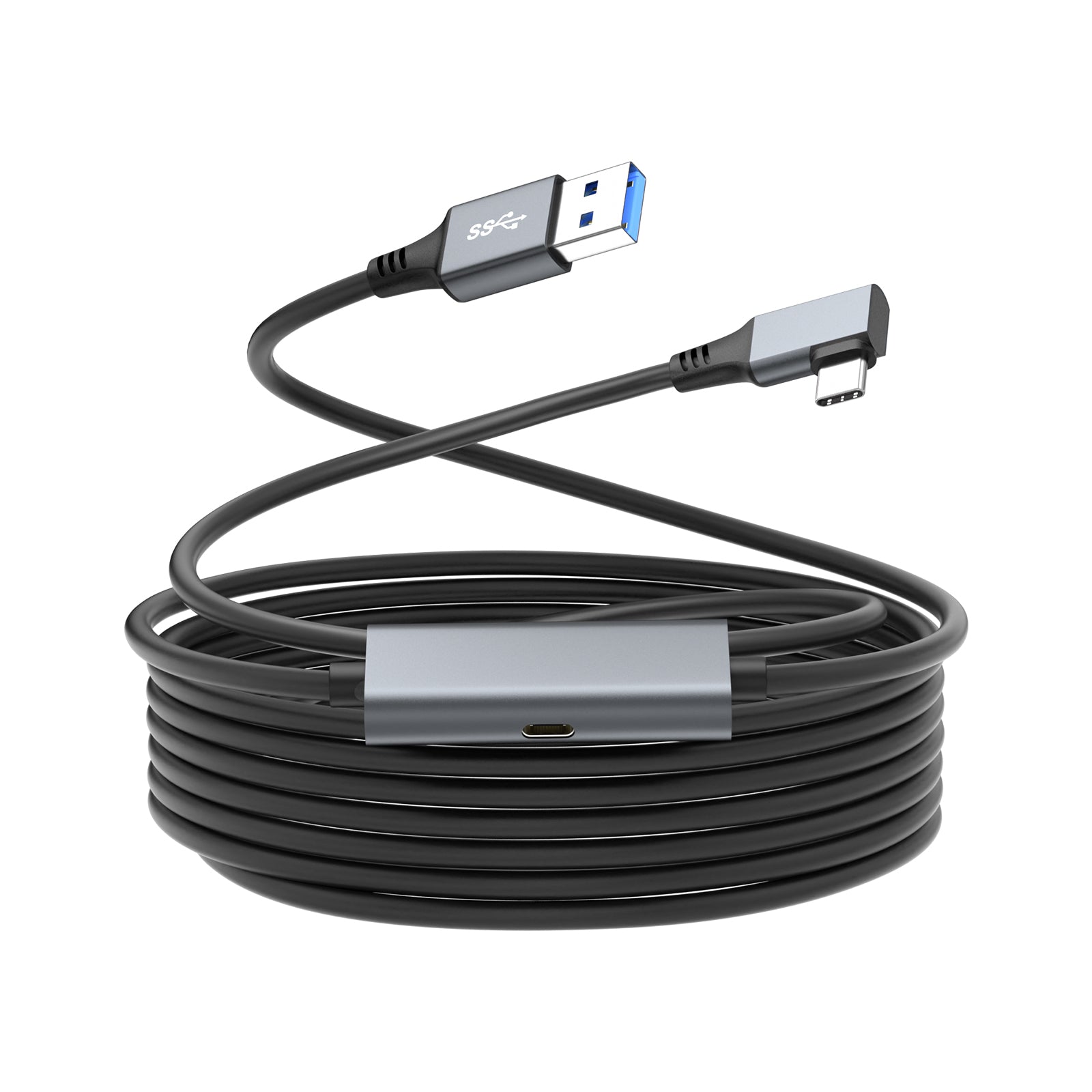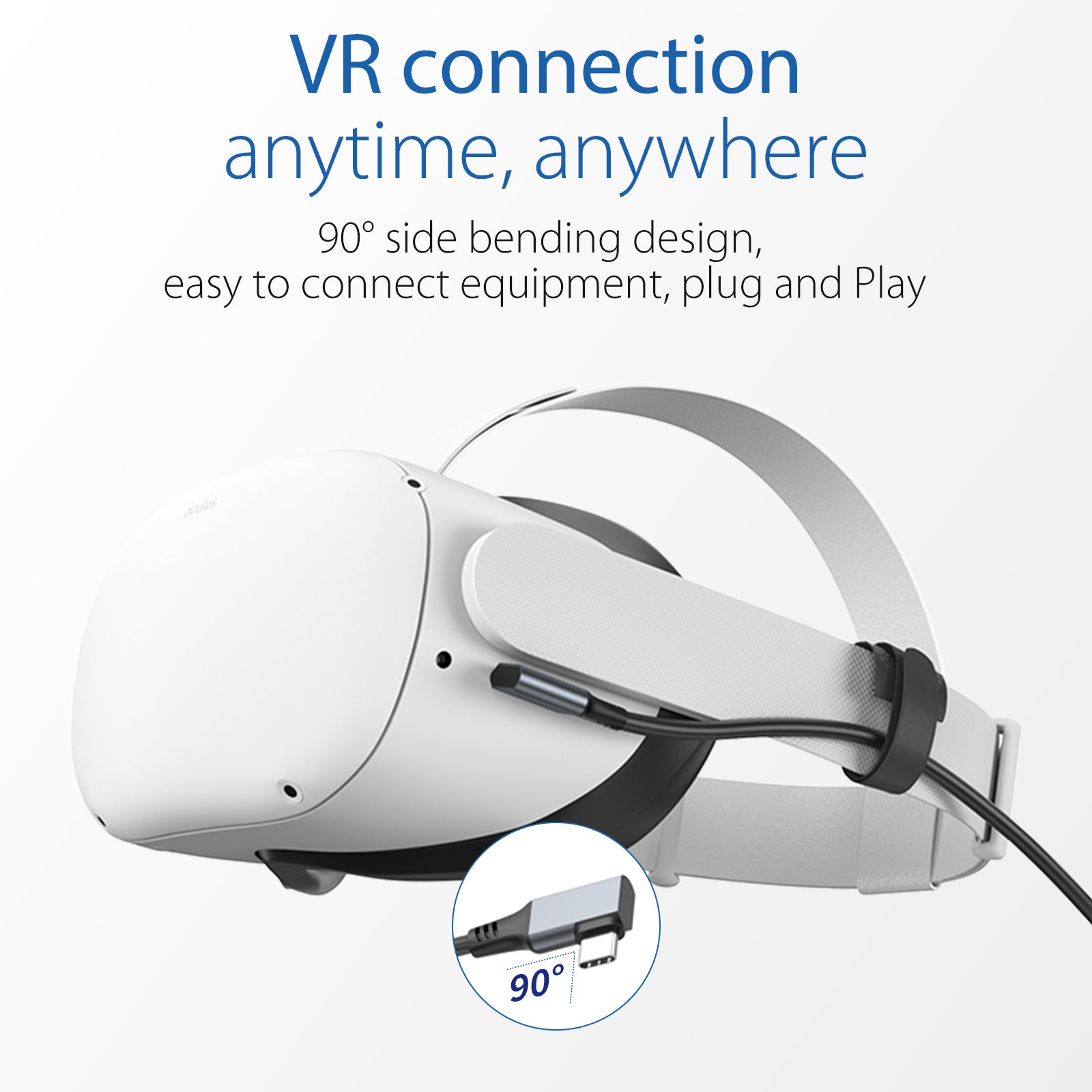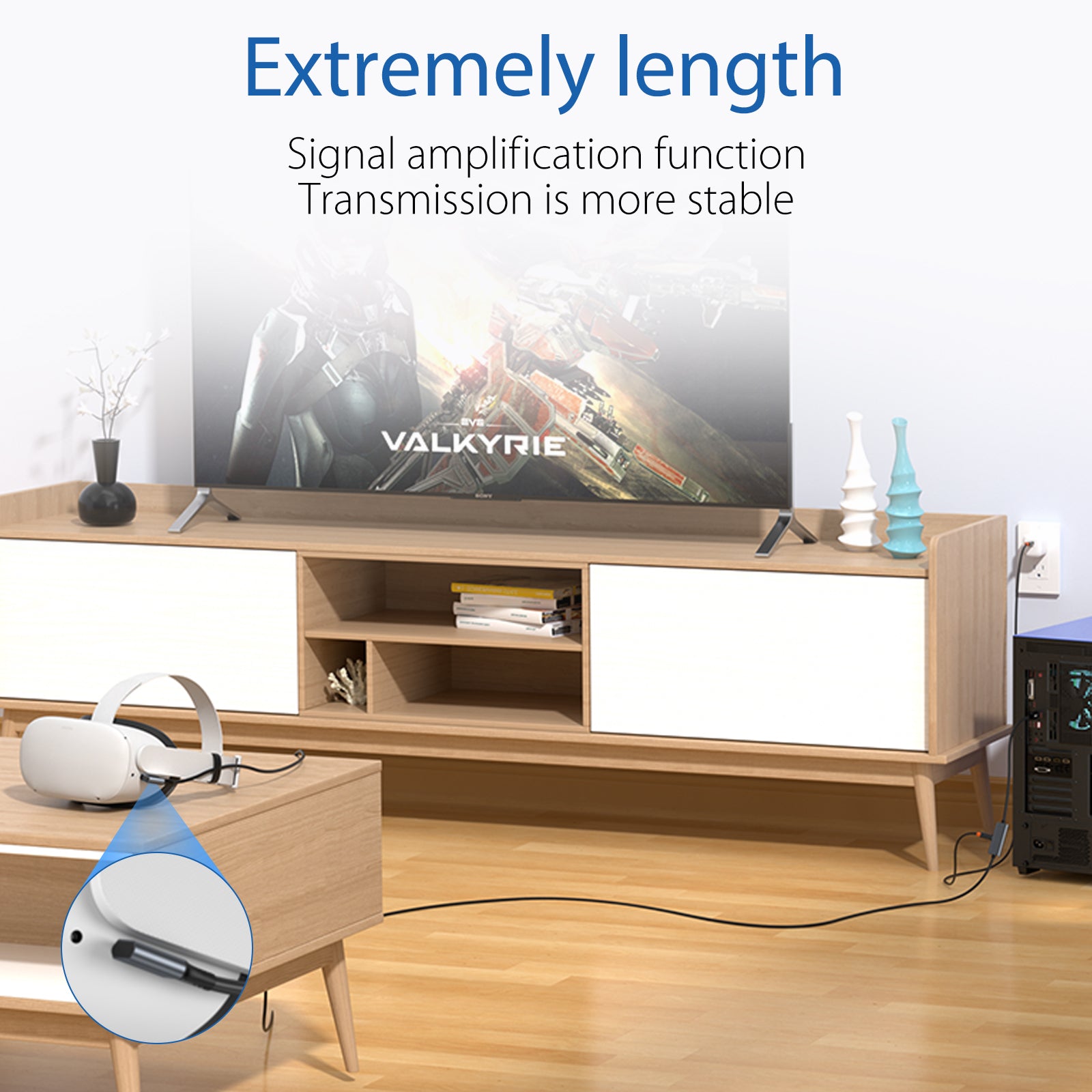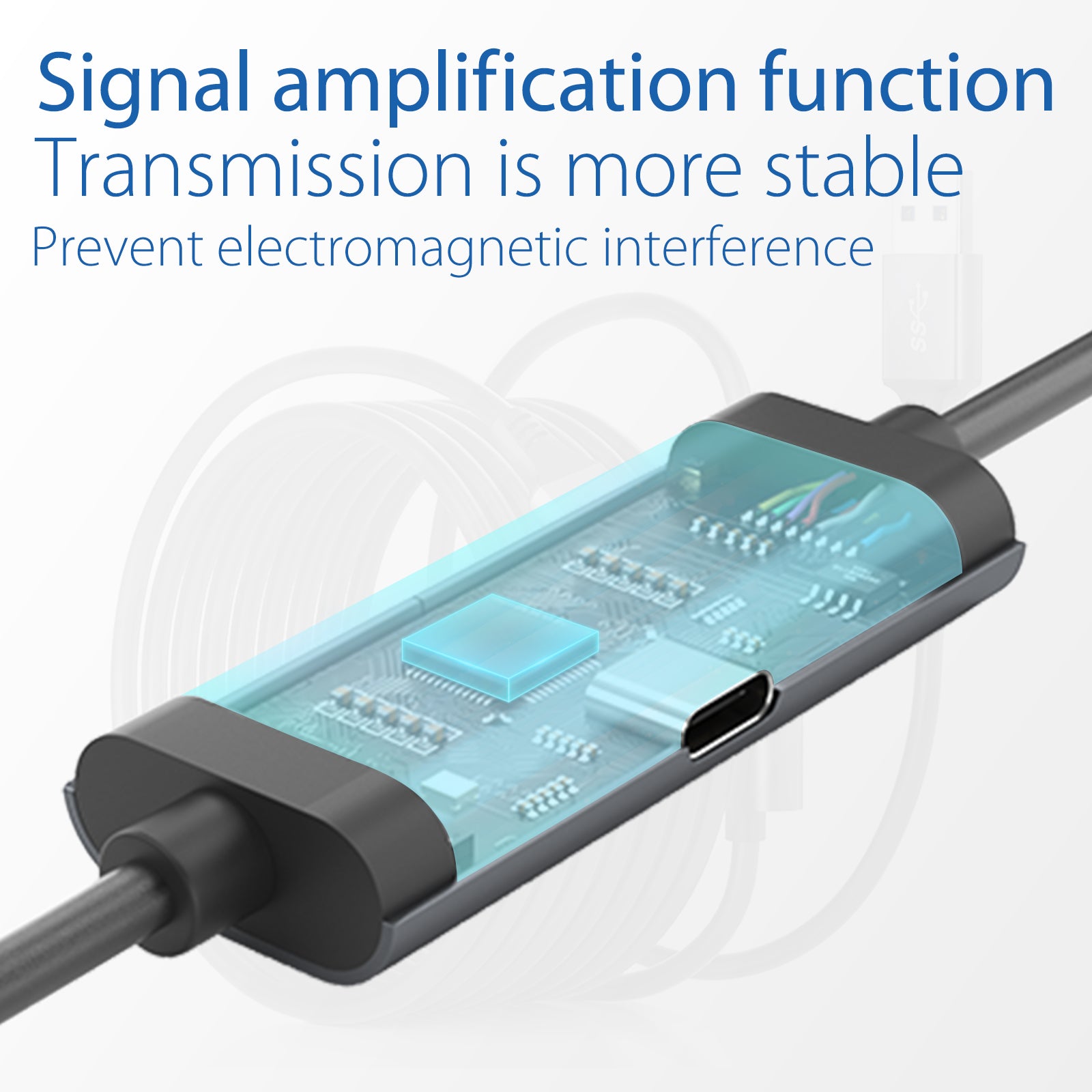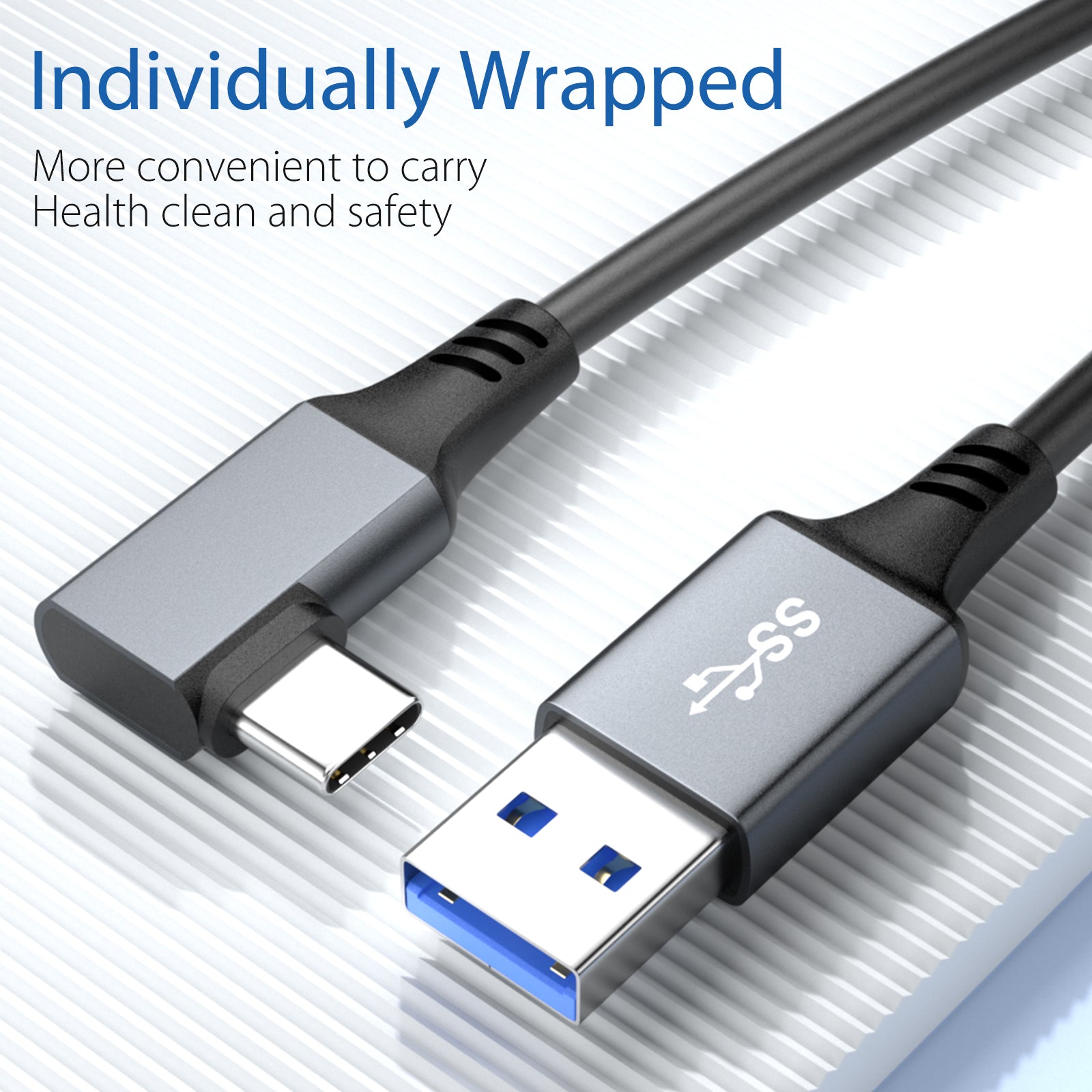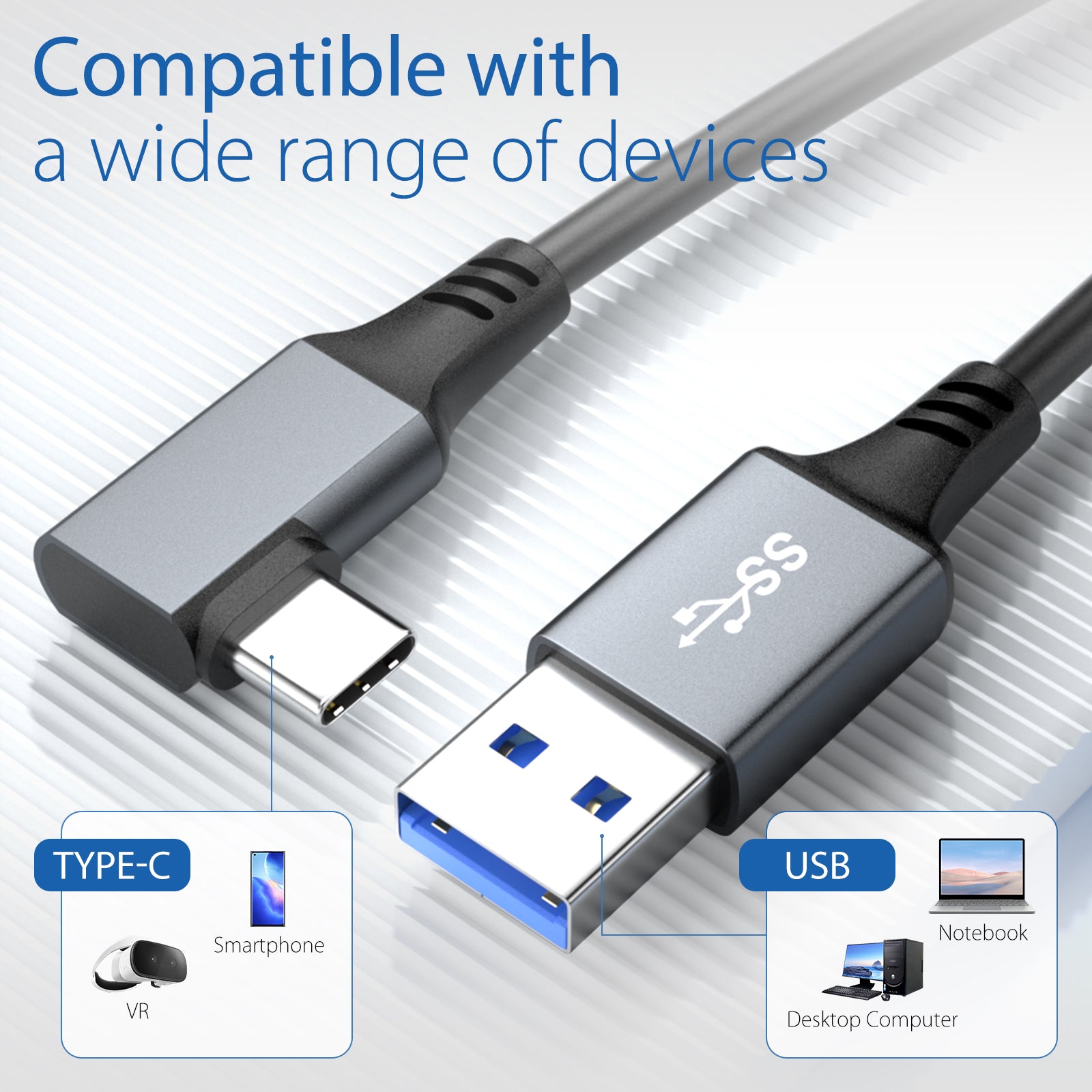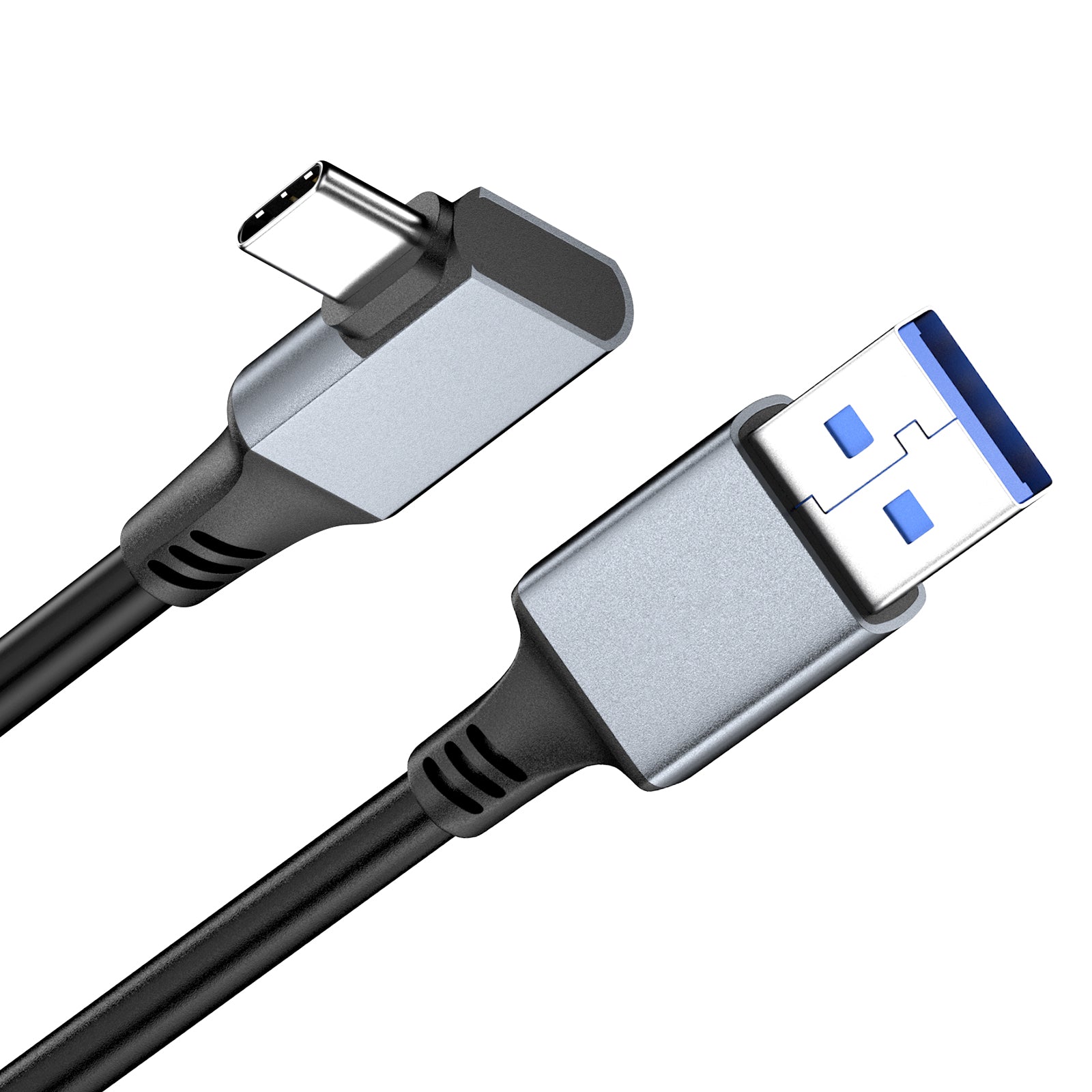 Link Cable 23 FT Compatible with Meta/Oculus Quest 2 Accessories and PC/Steam VR,with Separate Charging Port & High Speed PC Data Transfer,USB 3.0 Type A to C Cable for VR Headset and Gaming PC
---
Extended Length: The 23 FT length of this cable provides ample freedom of movement, allowing you to explore virtual worlds without restrictions.

Meta/Oculus Quest 2 Compatibility: Specially designed to work seamlessly with Meta/Oculus Quest 2 accessories, ensuring optimal performance and compatibility.

PC/Steam VR Compatible: Connect your VR headset to your PC or Steam VR system for a wide range of gaming options and experiences.

Separate Charging Port: The cable features a separate charging port, allowing you to charge your Meta/Oculus Quest 2 headset while using it, eliminating the need for interruptions due to low battery.

High-Speed Data Transfer: Equipped with USB 3.0 technology, this cable enables fast and efficient data transfer between your VR headset and gaming PC, minimizing latency and ensuring smooth gameplay.

Durable and Reliable: Constructed with high-quality materials, the cable is built to withstand daily wear and tear, ensuring longevity and reliability.

Easy to Install: Simply plug and play. No additional software or drivers are required for installation, making it convenient to set up and use.

Versatile Use: Apart from gaming, the cable can also be used for other applications, such as data transfer and charging devices with USB Type-C ports.

Upgrade your VR experience with the 23 FT Link Cable, providing enhanced connectivity and performance for Meta/Oculus Quest 2 accessories and PC/Steam VR. Enjoy extended freedom of movement, high-speed data transfer, and the convenience of simultaneous charging. Get yours today and unlock a whole new level of immersion!
This product has no reviews yet.