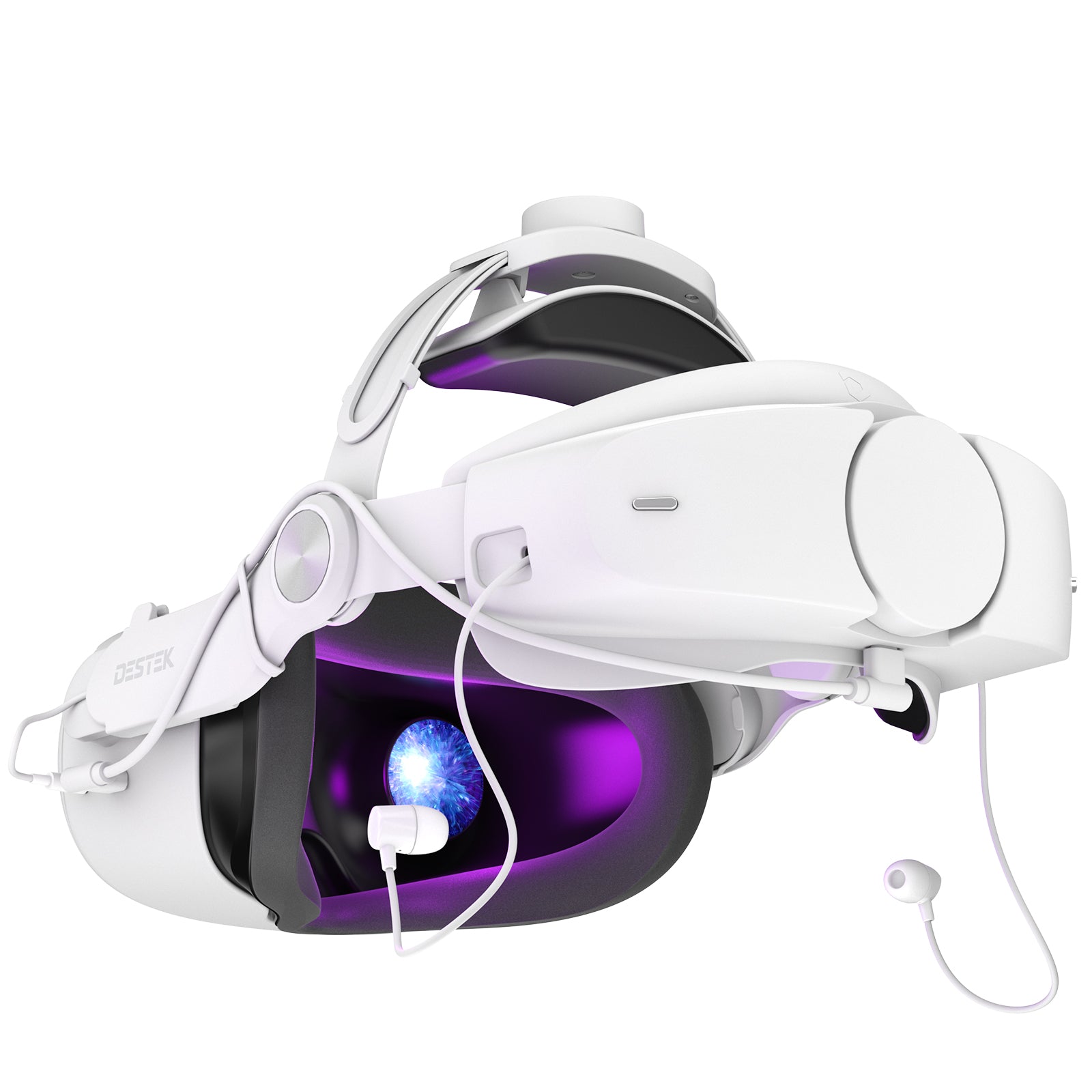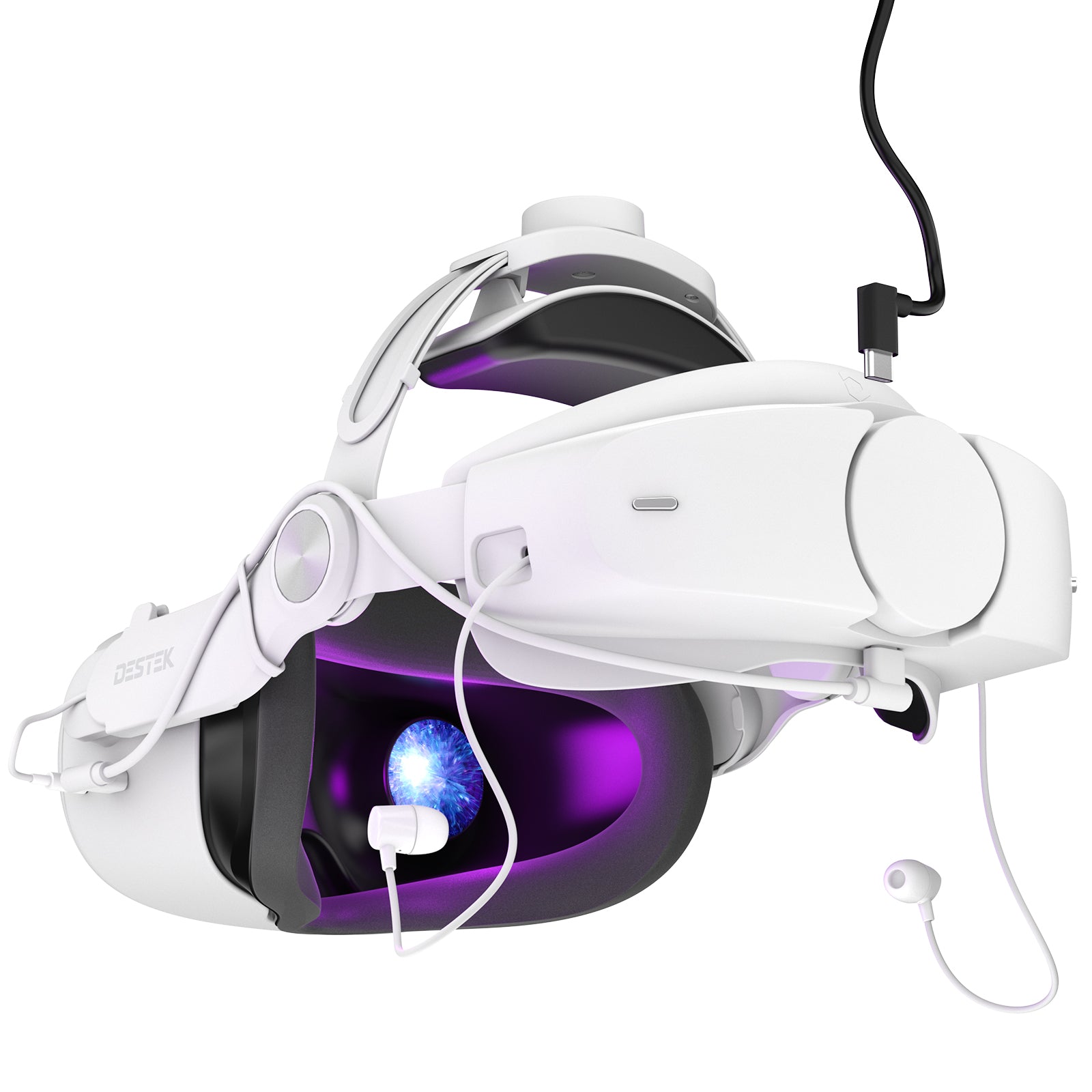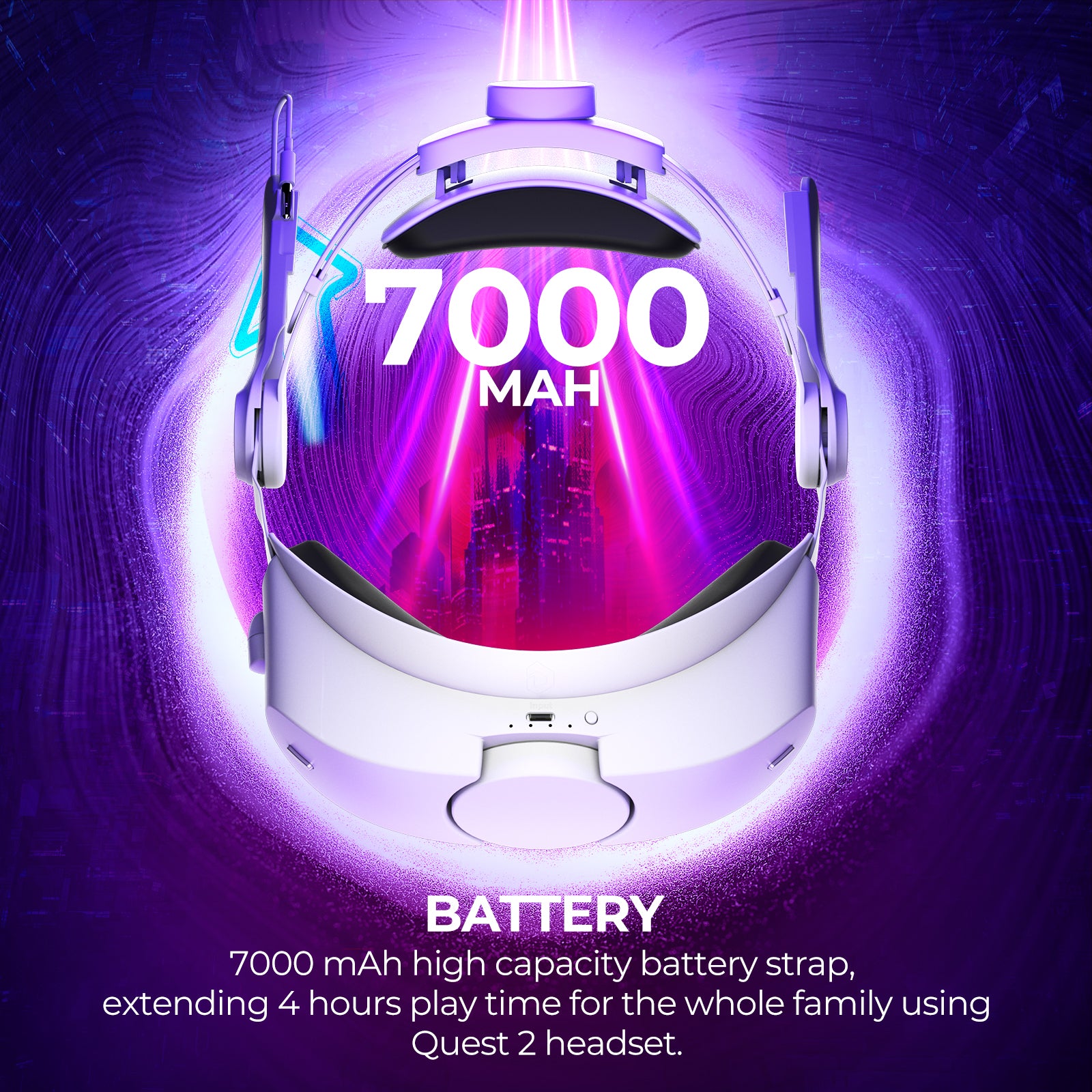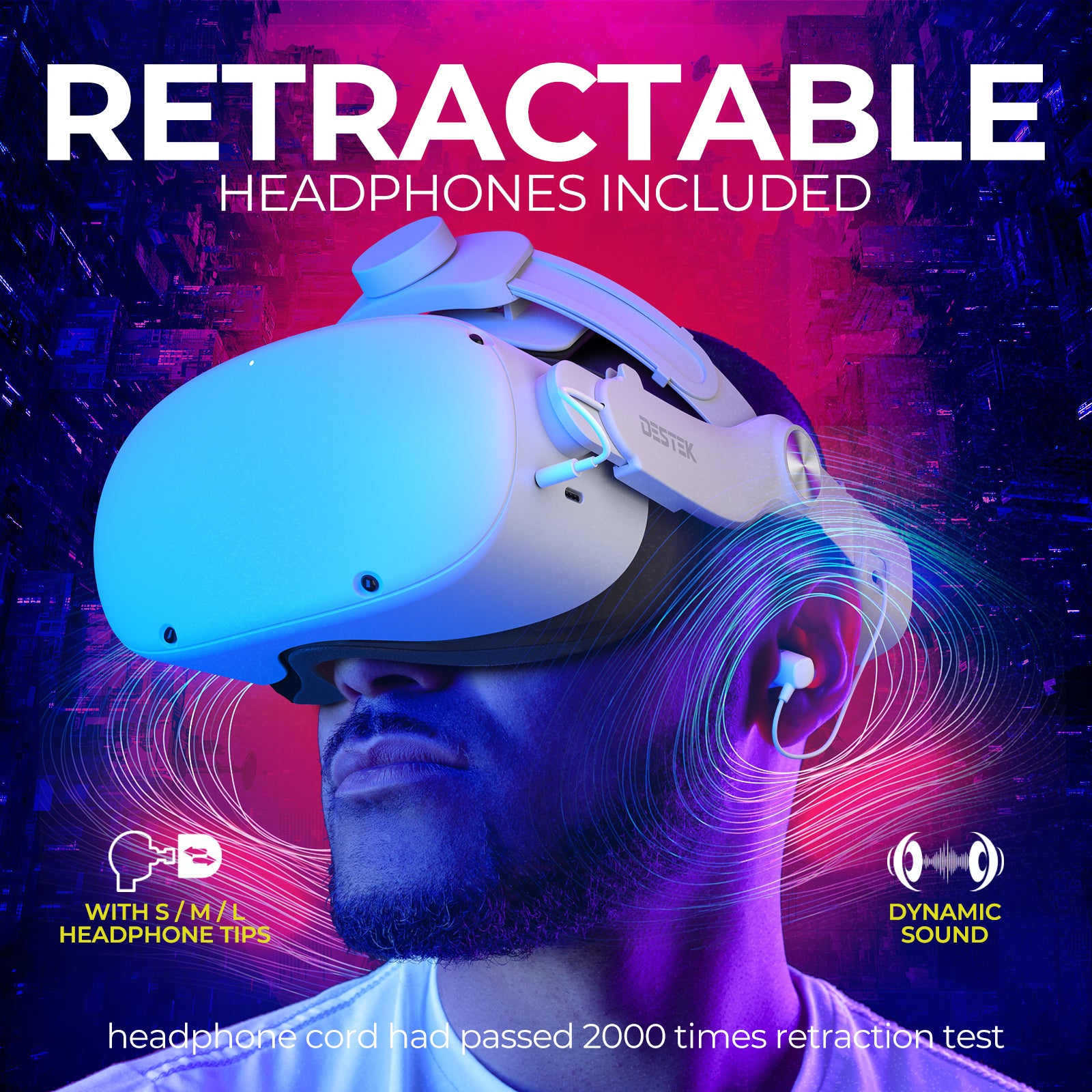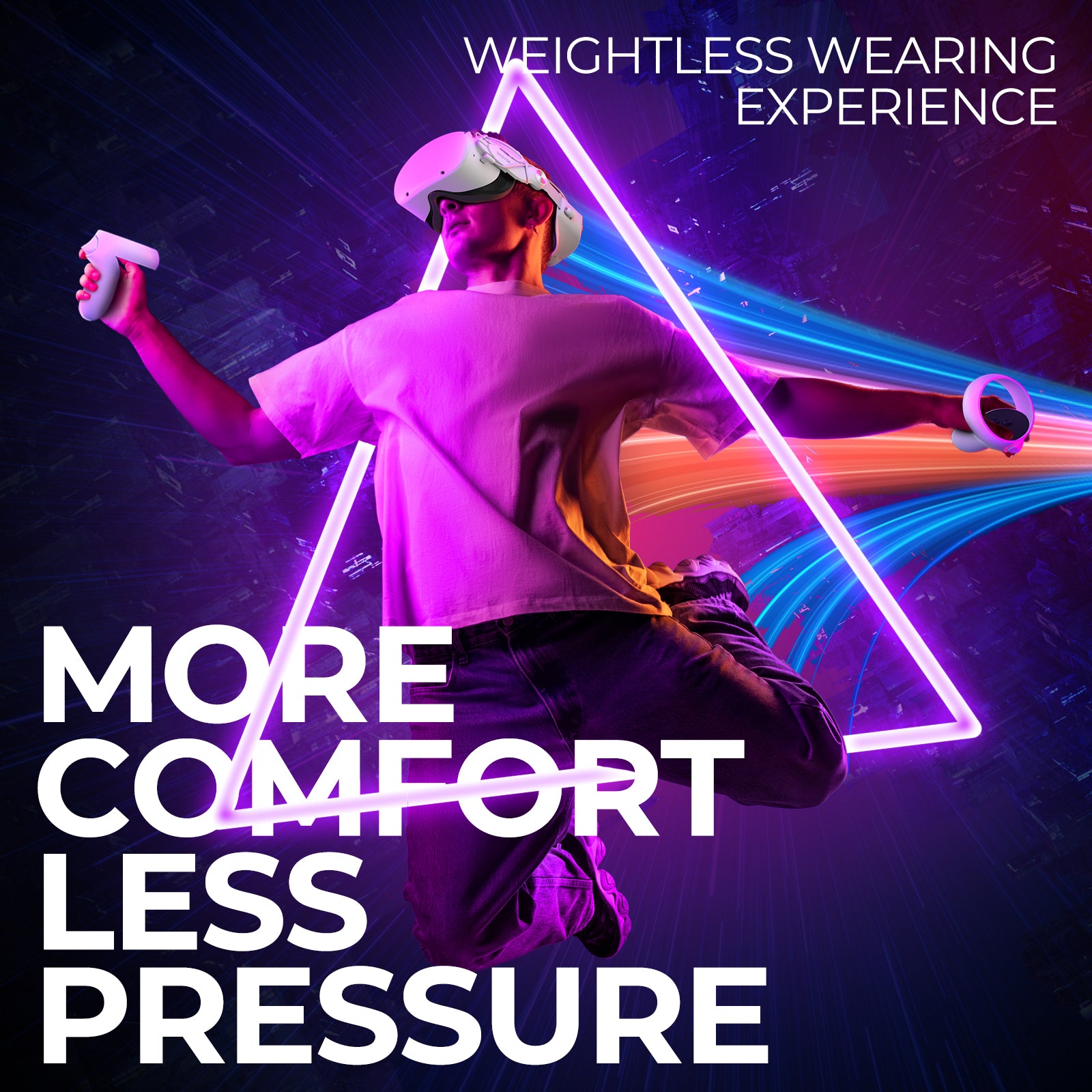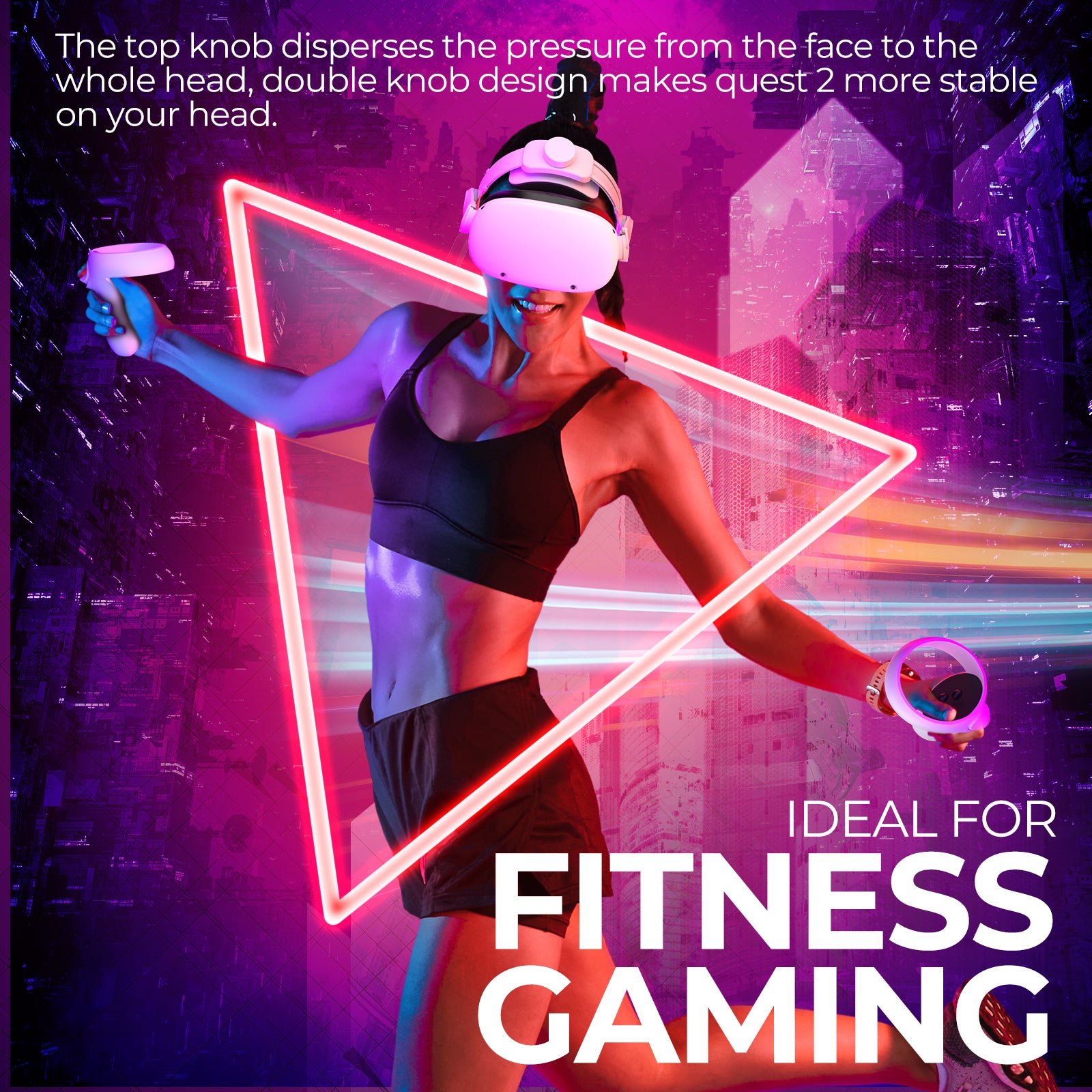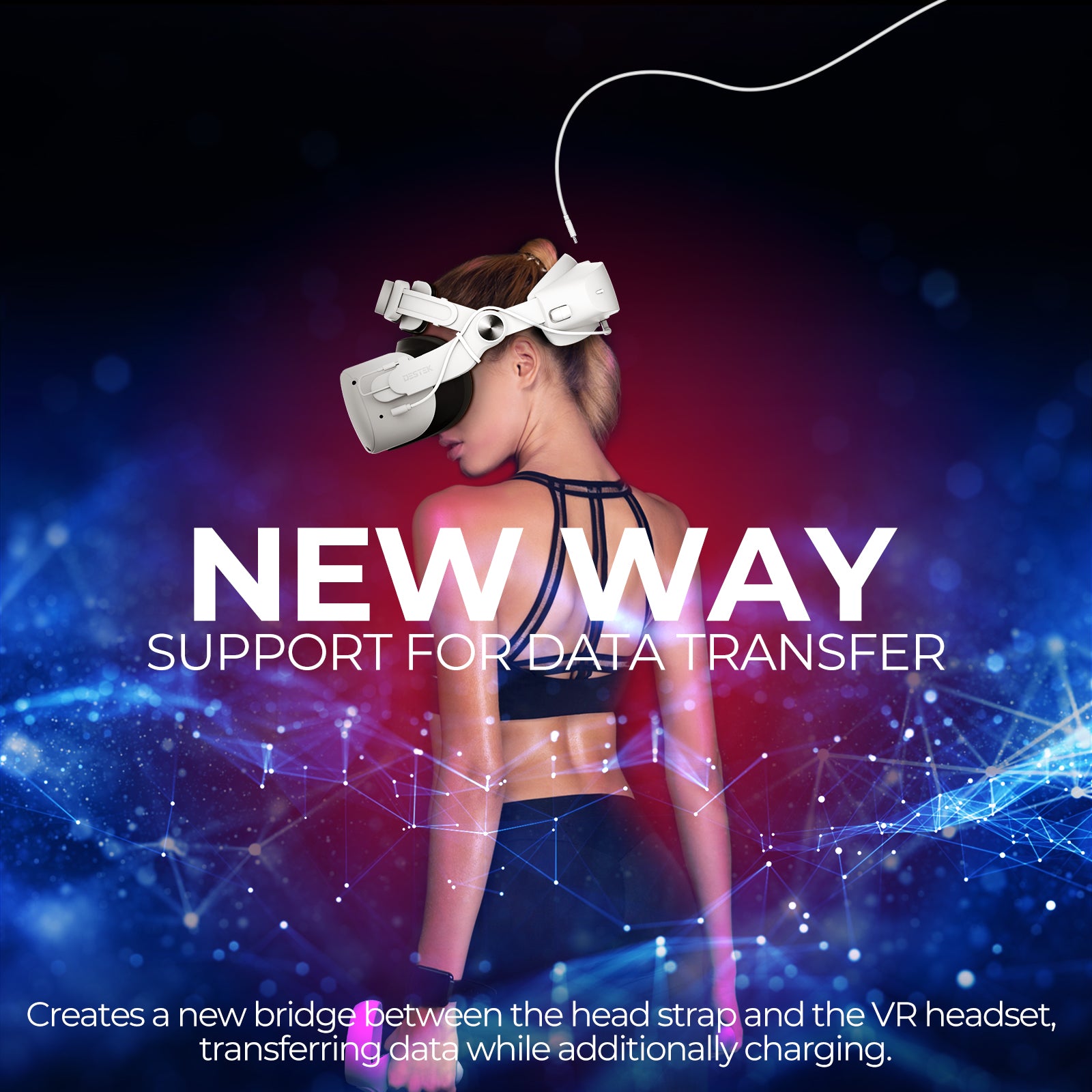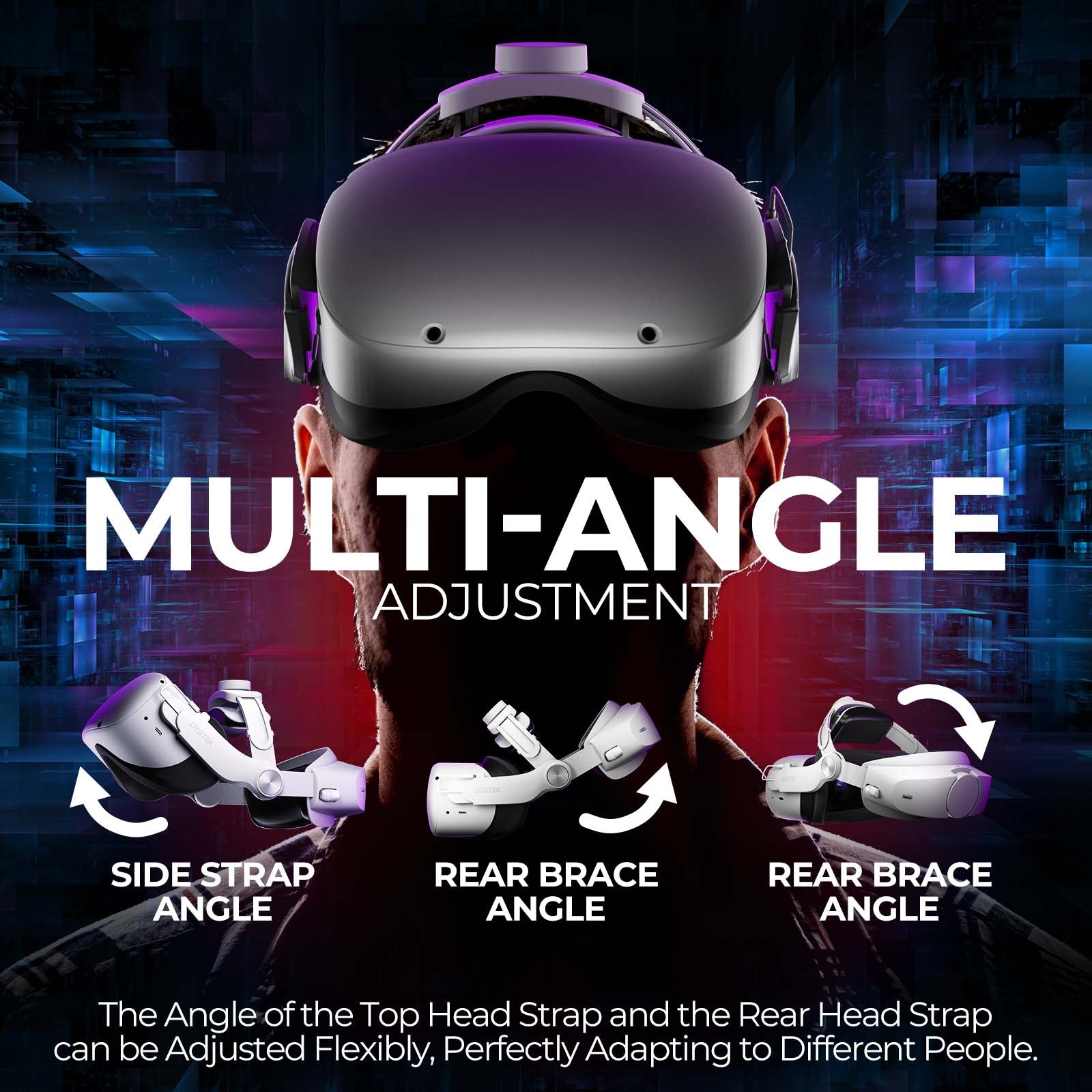 QH2 Pro 7000mah Data Passthrough Battery Head Strap with Headphones for Meta / Oculus Quest 2, Face Pressure-Free Workout Headstrap
---
https://youtu.be/suj-JE_dZQE?si=RobmATuTBFetSCeY

Data Passthrough: Unlike most other battery straps, there is a data passthrough on the USB-C port on the back of the strap. So you will be able to simultaneously charge and use an Oculus Link cable at the same time without having to worry about having no power.

Comfortable and Convenient Design: The angle of the top headband, the back headband, and the front headband can be adjusted flexibly to perfectly fit different people.

Free Your Face: When the top cushion is adjusted to your forehead, you can use the double knobs to adjust our halo head strap to fit snugly on your head, and there will be no pressure on your face!

High Capacity & Power: 7000 mAh high capacity battery strap, extending 4 hours play time for the whole family using Quest 2 headset. And you can play Beat Saber without the Quest 2 losing power with 5V/2A charging power.

Retractable Stereo Headphones: Hear the game clearly without noise interference with the ONLY retractable headphones pro strap! The headphones can also be retracted by one press when not needed, which is easy to store.

Please note: 1)A charger or a power adaptor for QH2 isn't included in the package as you can use your Quest 2's charger to charge QH2's integrated battery pack which is on the back of the head strap. 2)Use the input port on the top to charge QH2, and use the output port near the battery level indicator to charge the VR headset.
This product has no reviews yet.