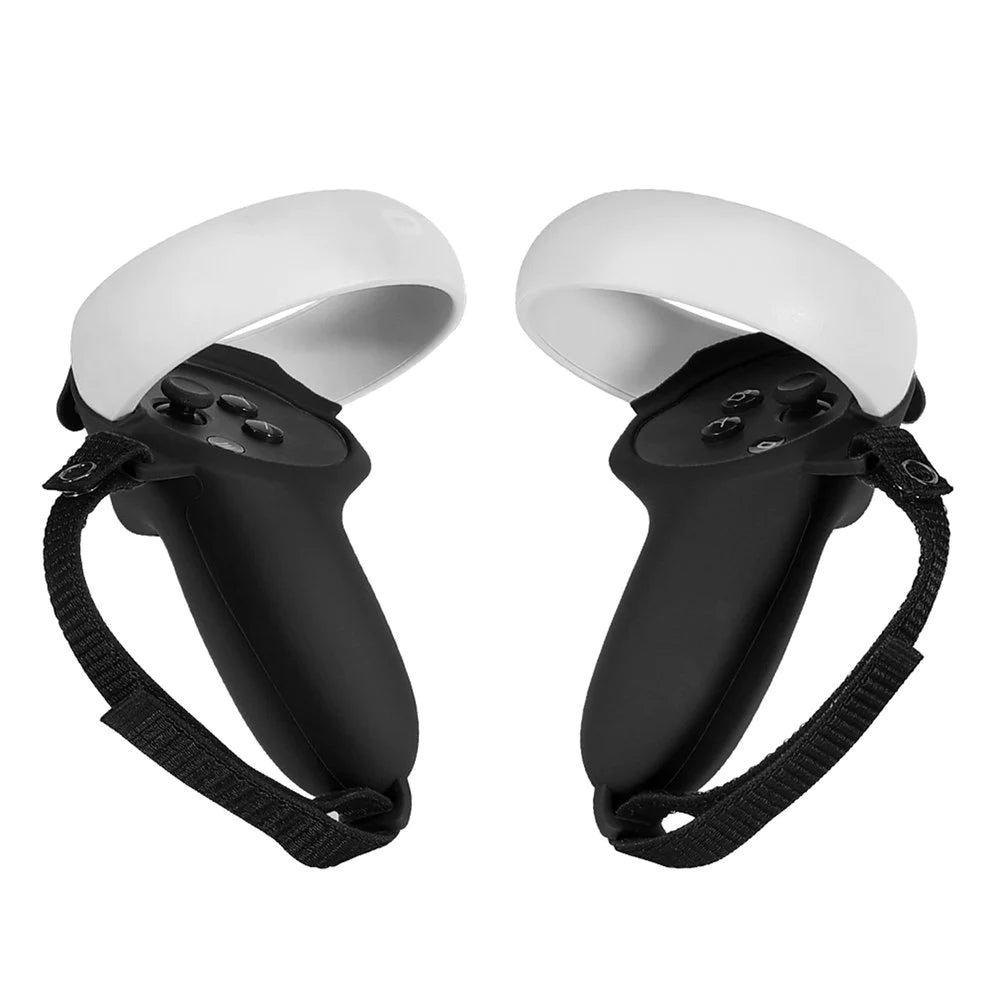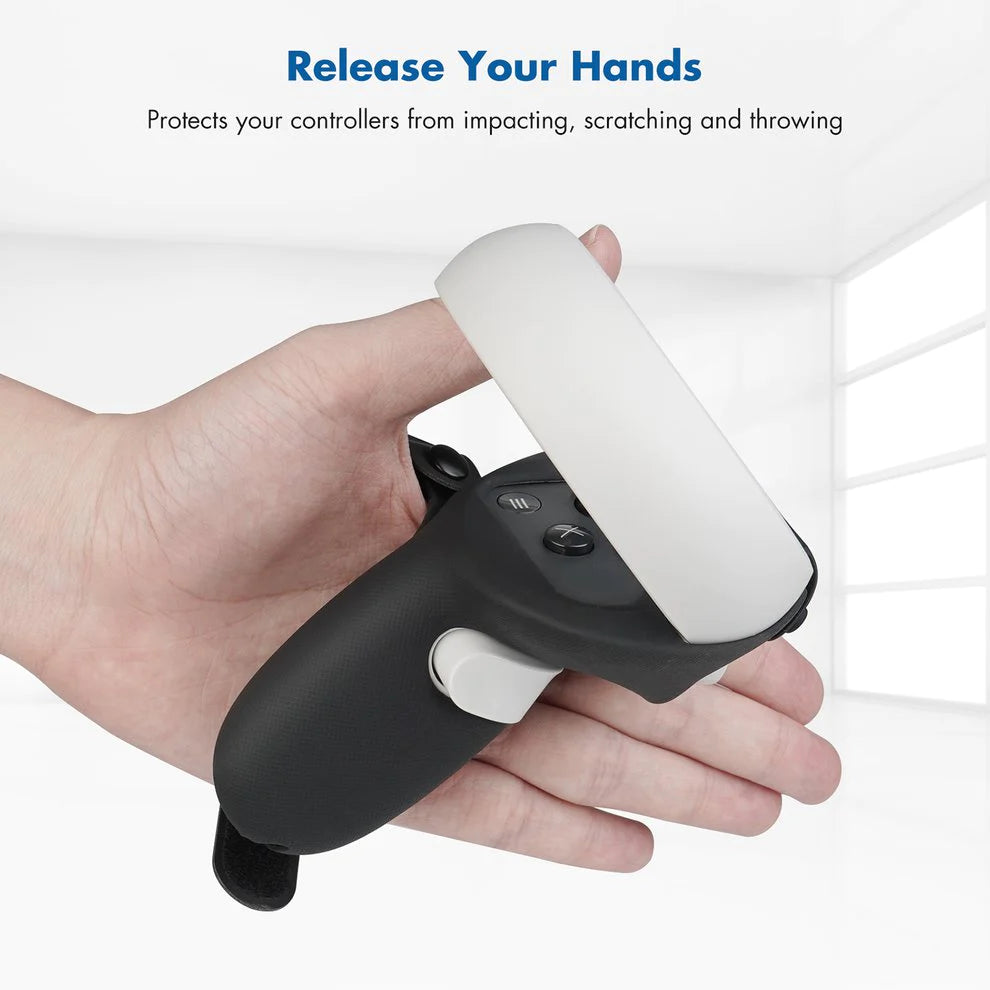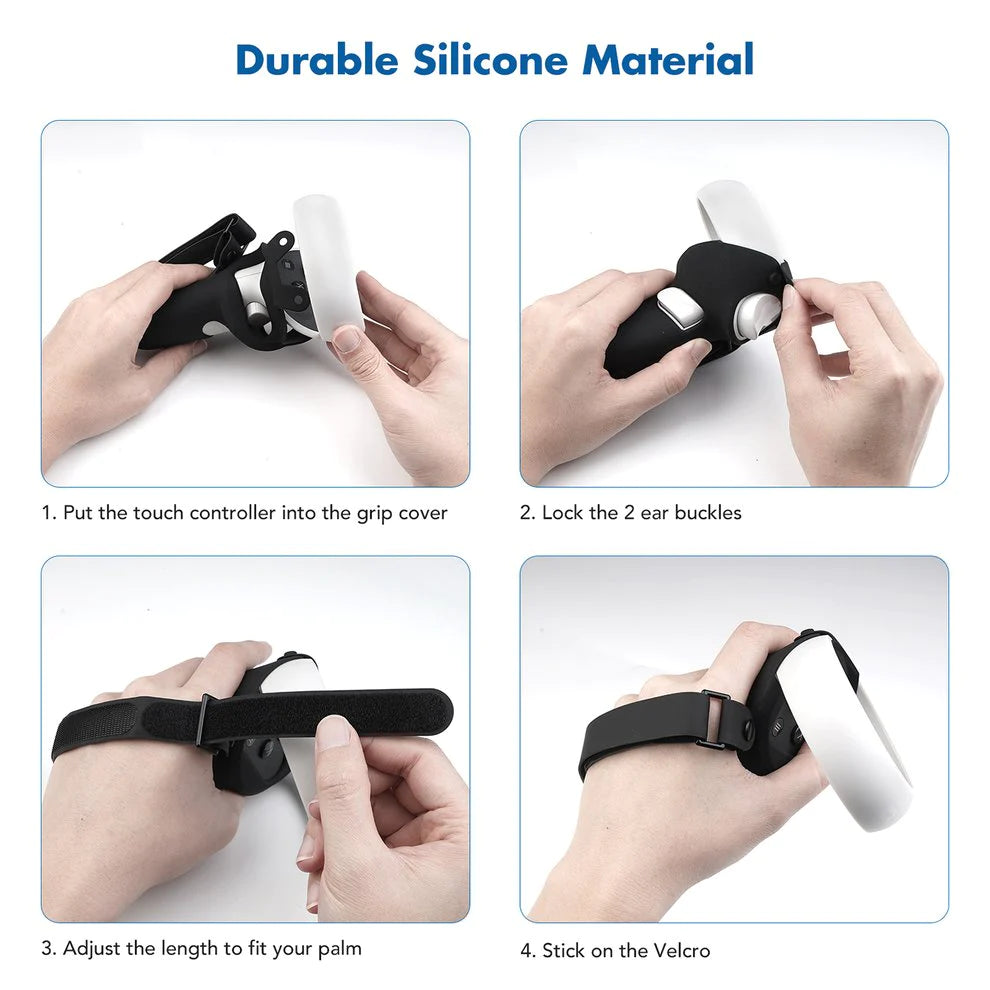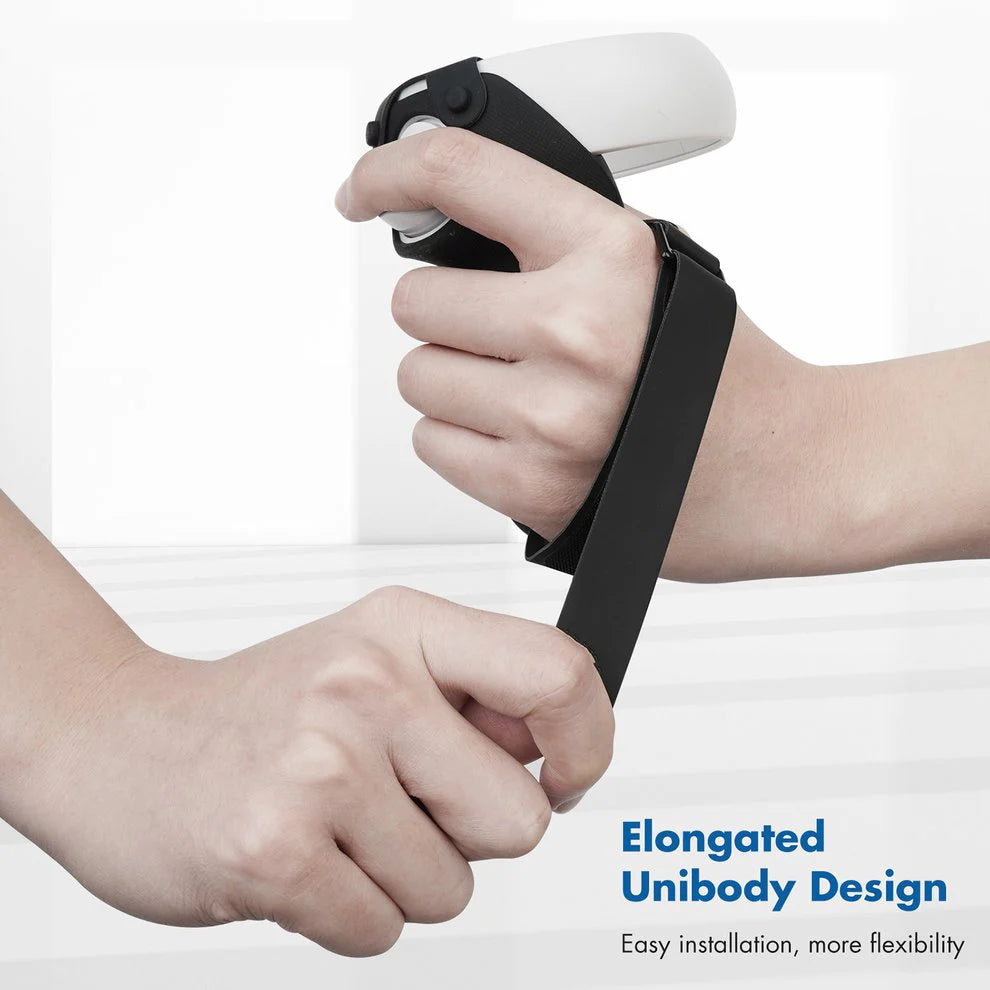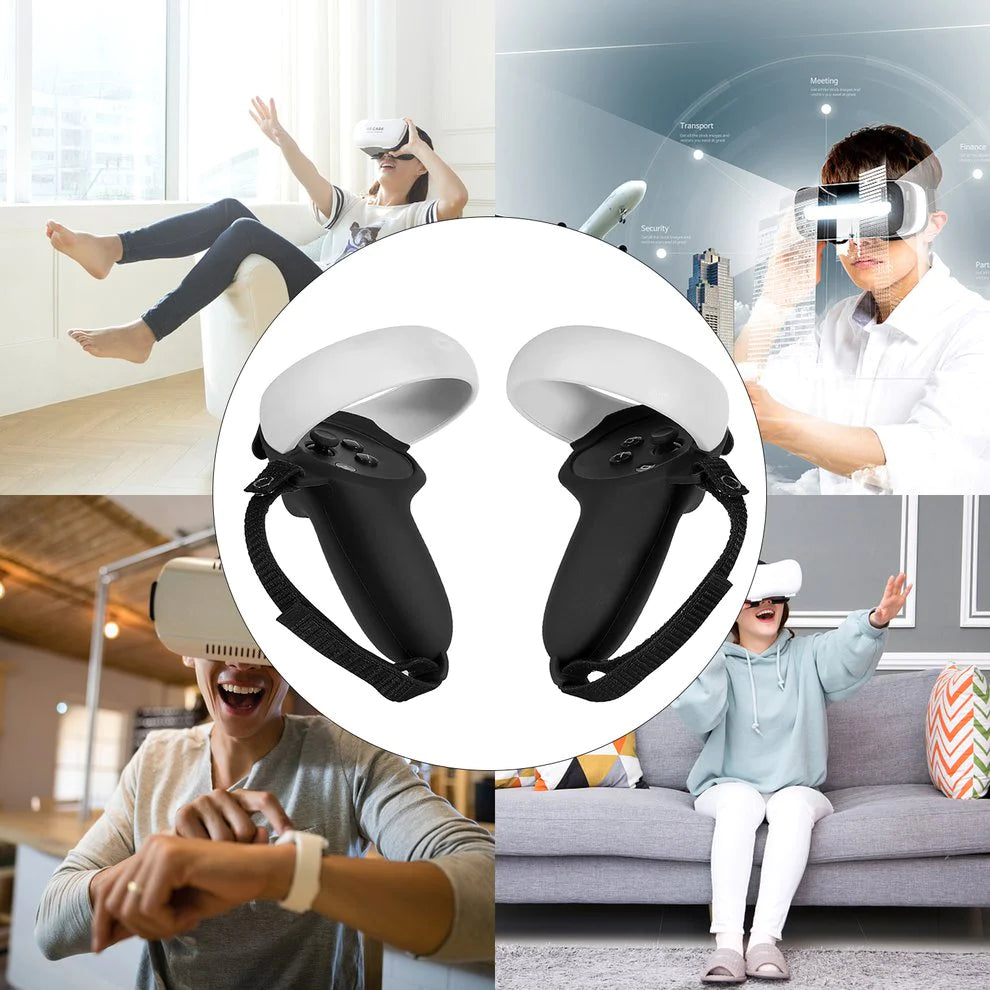 Touch Controller Grip Cover for Meta/Oculus Quest 2, Anti-Throw Handle Sleeve with Adjustable Wrist Knuckle Strap (Black)
---
✅ 【Perfect Match】
Specially designed upgraded version for Quest 2 ensures 100% matching, ensuring the best experience when you use the controllers in VR Gaming.
Excellent Compatibility: Designed for Oculus Quest 2 VR and it is perfectly compatible.
No Interference: Convenient to replace the battery without affecting the game time and the controller signal.
Material: Made of soft silicone material, skin-friendly and comfortable to use when gaming.
Soft Texture: The texture of the protective cover increases friction and keep sweat away.
✅ 【Unique Hand Strap for Quest 2 Touch Controller】
The adjustable wrist knuckle strap adopts silicone material. Soft, lightweight, and easily adjustable.
✅ 【Premium Material Cover】
The grip cover was made of high-quality TPU plastic, durable and comfortable. Using with the knuckle strap can great prevent the handle from being accidentally thrown out during the VR game, the cover also protects the touch controllers from scratching and soiling.
✅ 【Easy to Install & Remove】
The touch controller and the anti-throw handle sleeve are firmly fixed by a velcro strap. The handle sleeve is tied with a three-position adjustable and fixed, and the tightness is adjusted according to the size of each person's own palm.
✅ 【What You Will Get】
Package included:
2 pcs Controller cover
1 pcs Hand Straps
✅ 【Excellent Customer Service】
We promise one-year warranty.If you have any questions, please feel free to contact DESTEK customer service, we will repsond you within 24 hours. DESTEK design will be your trusted game companion.. Pls note the Quest 2 Touch Controllers was not included in package!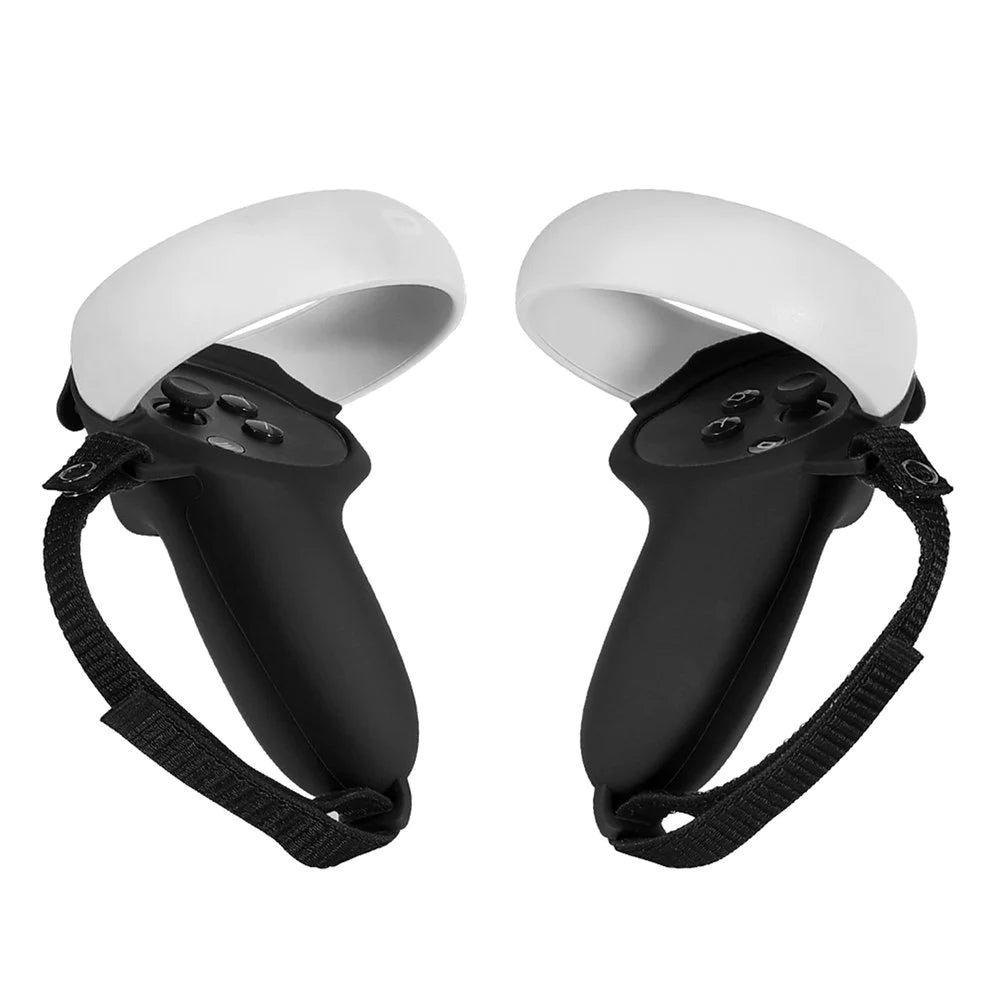 This product has no reviews yet.