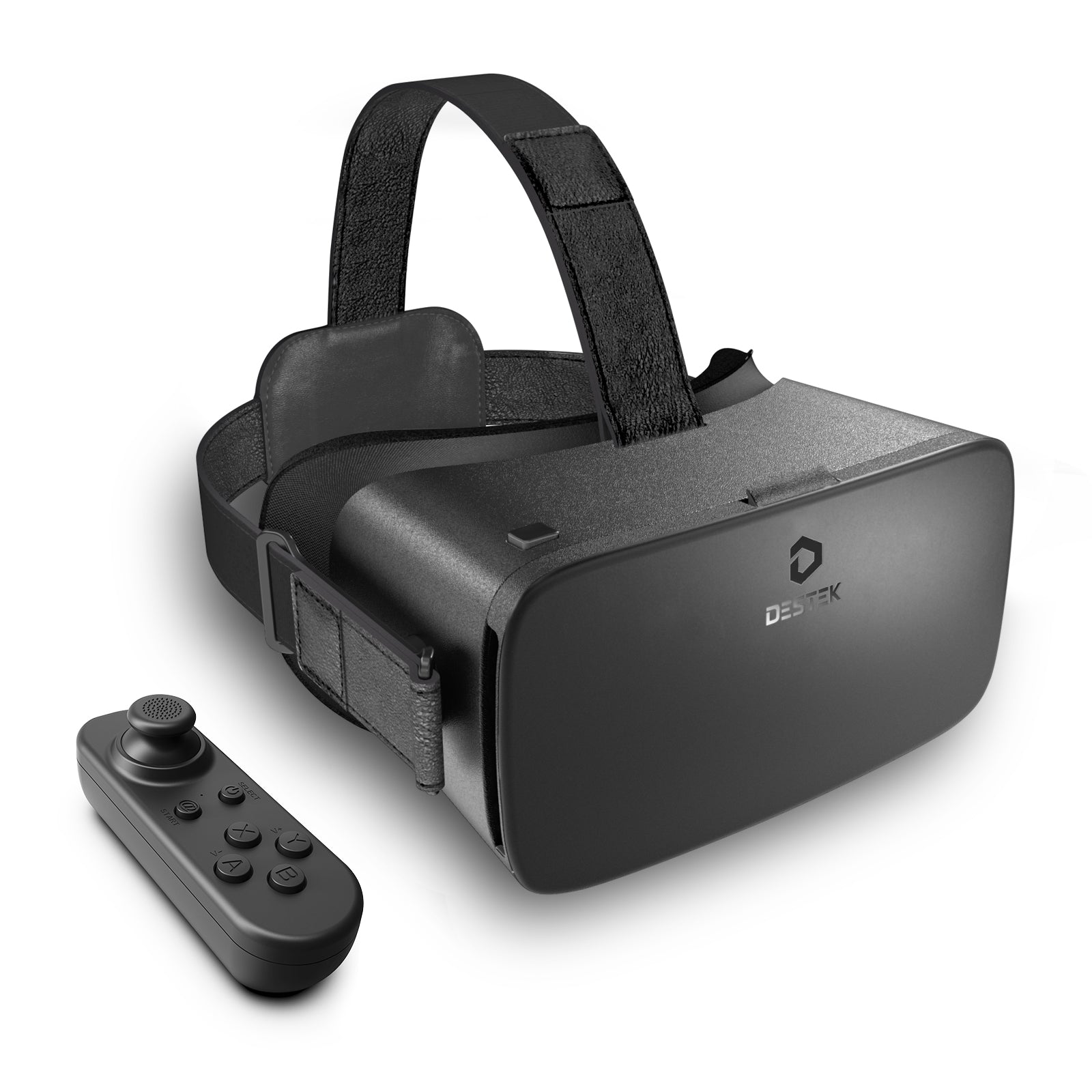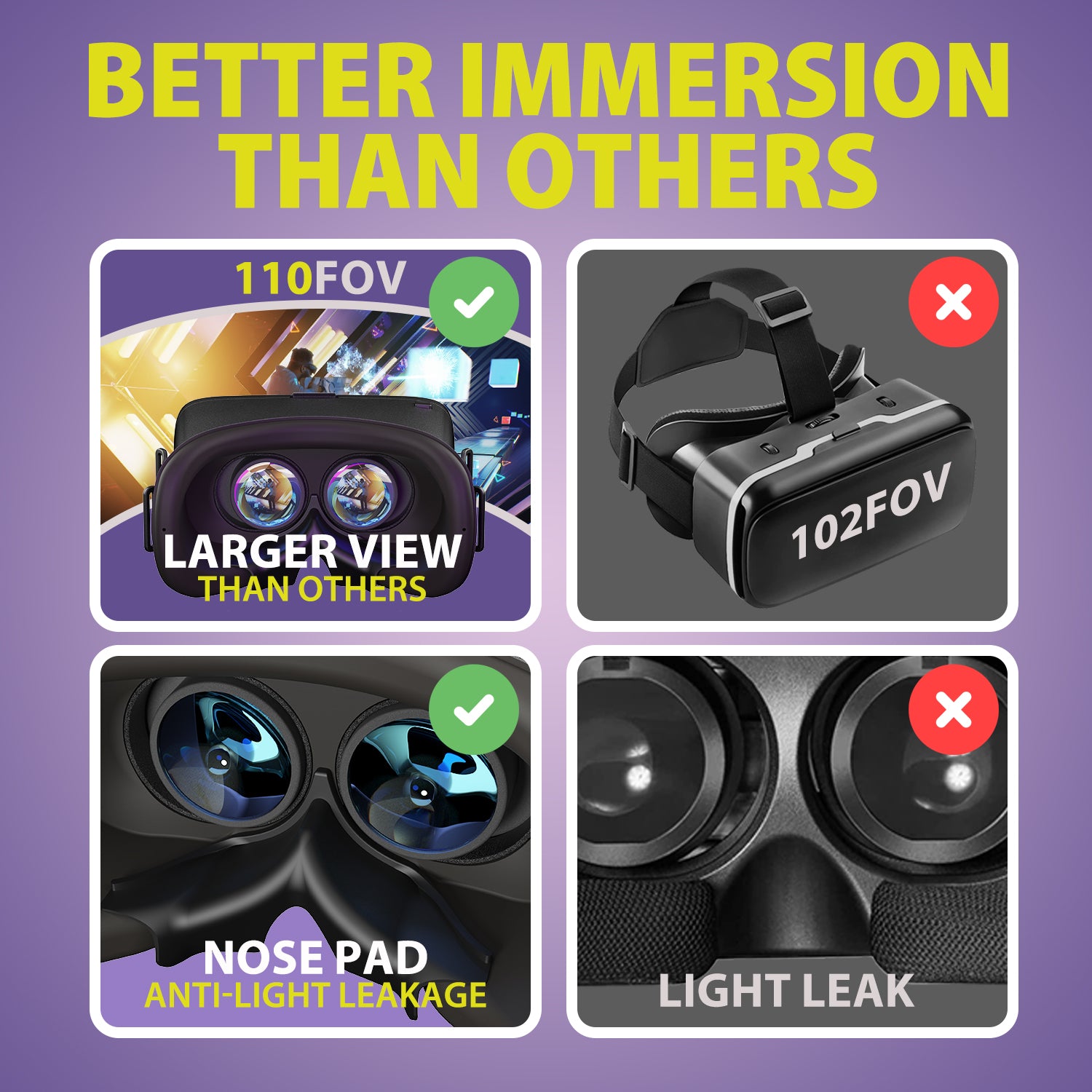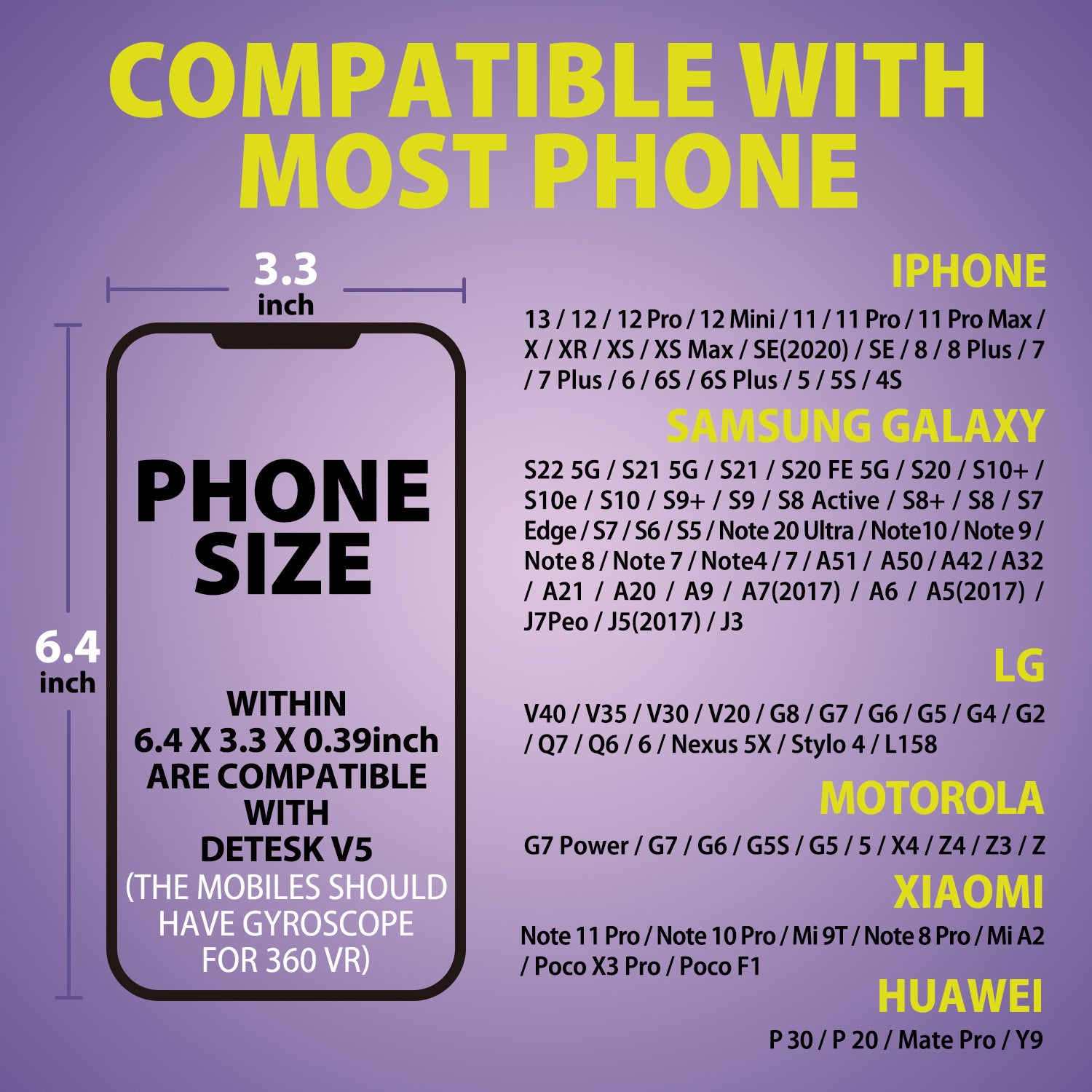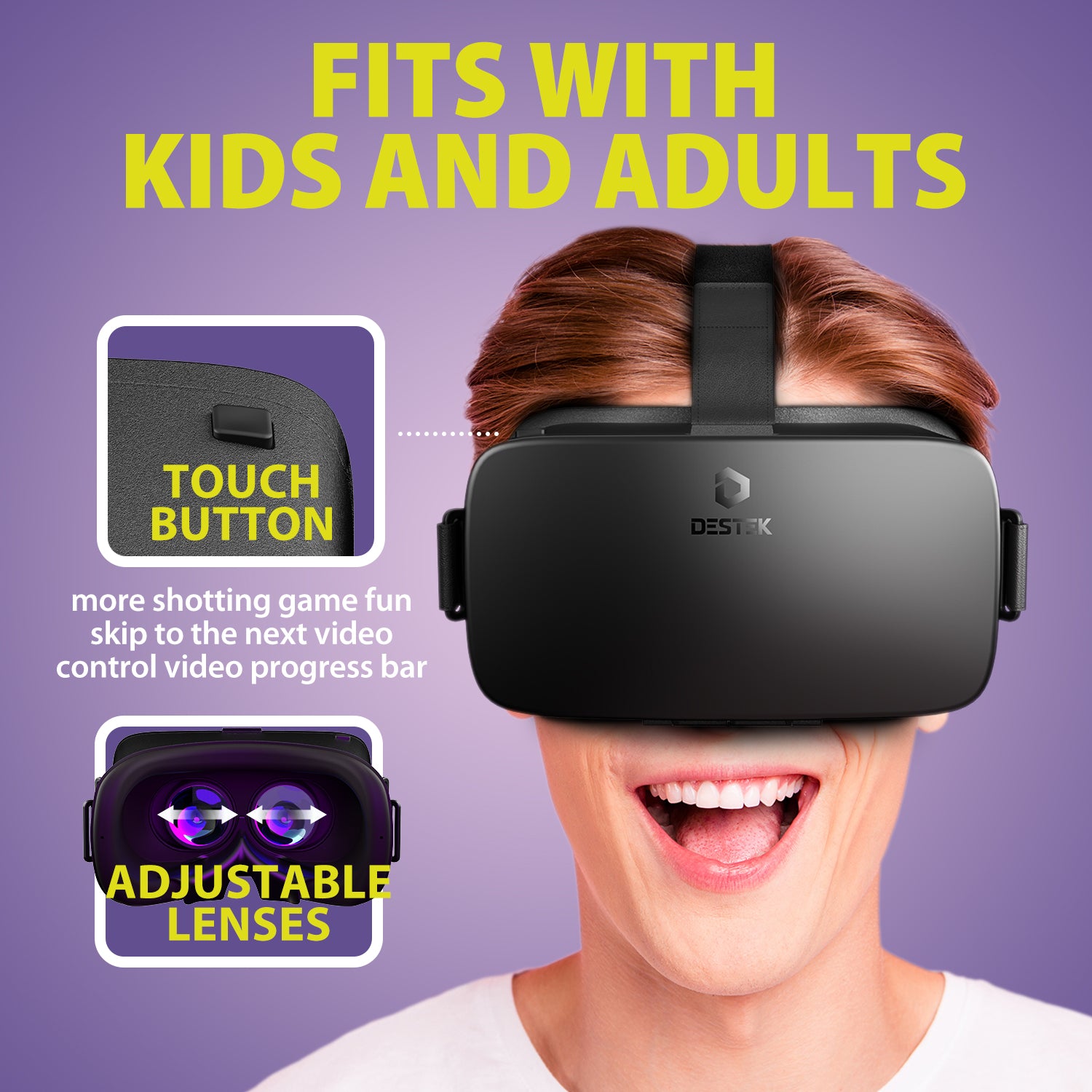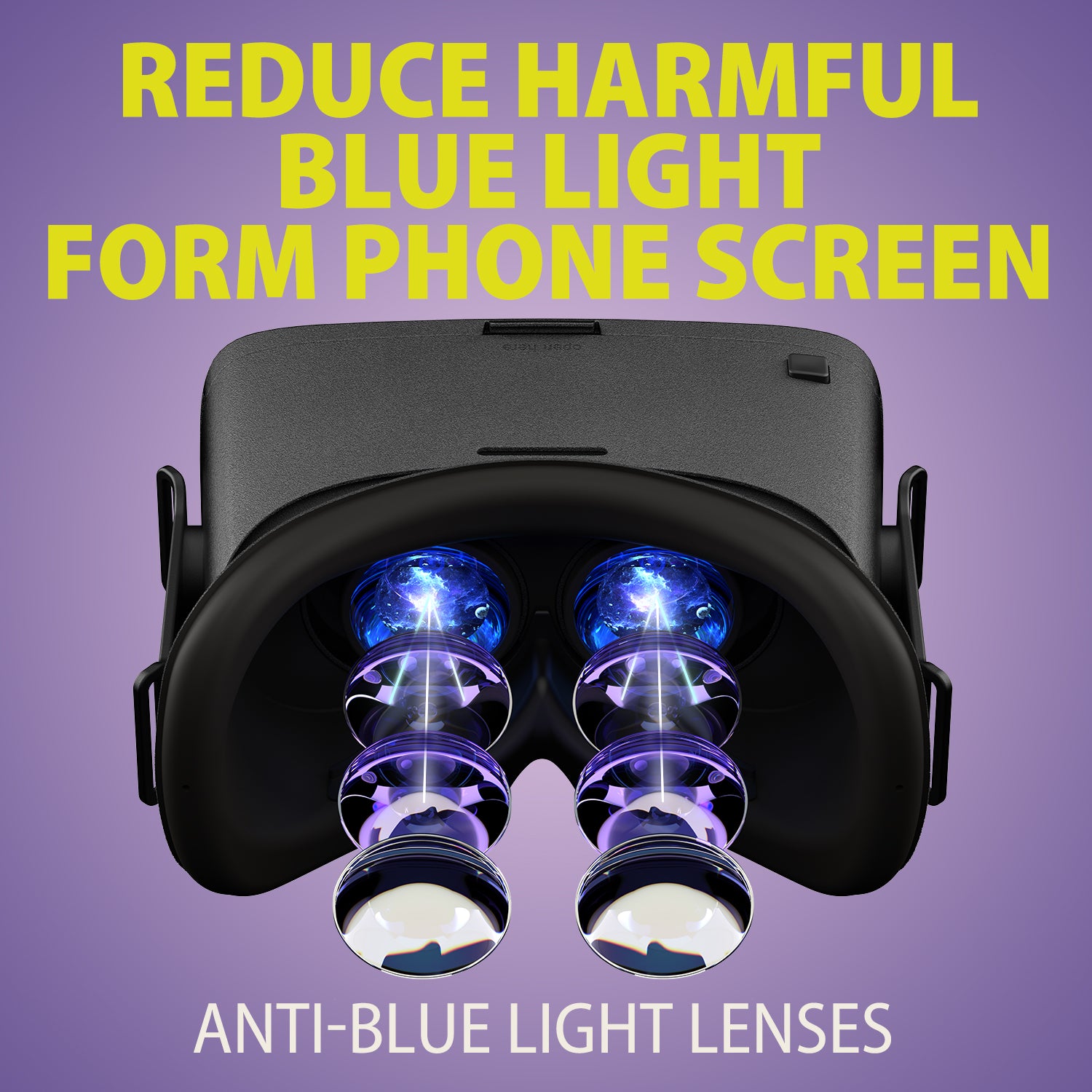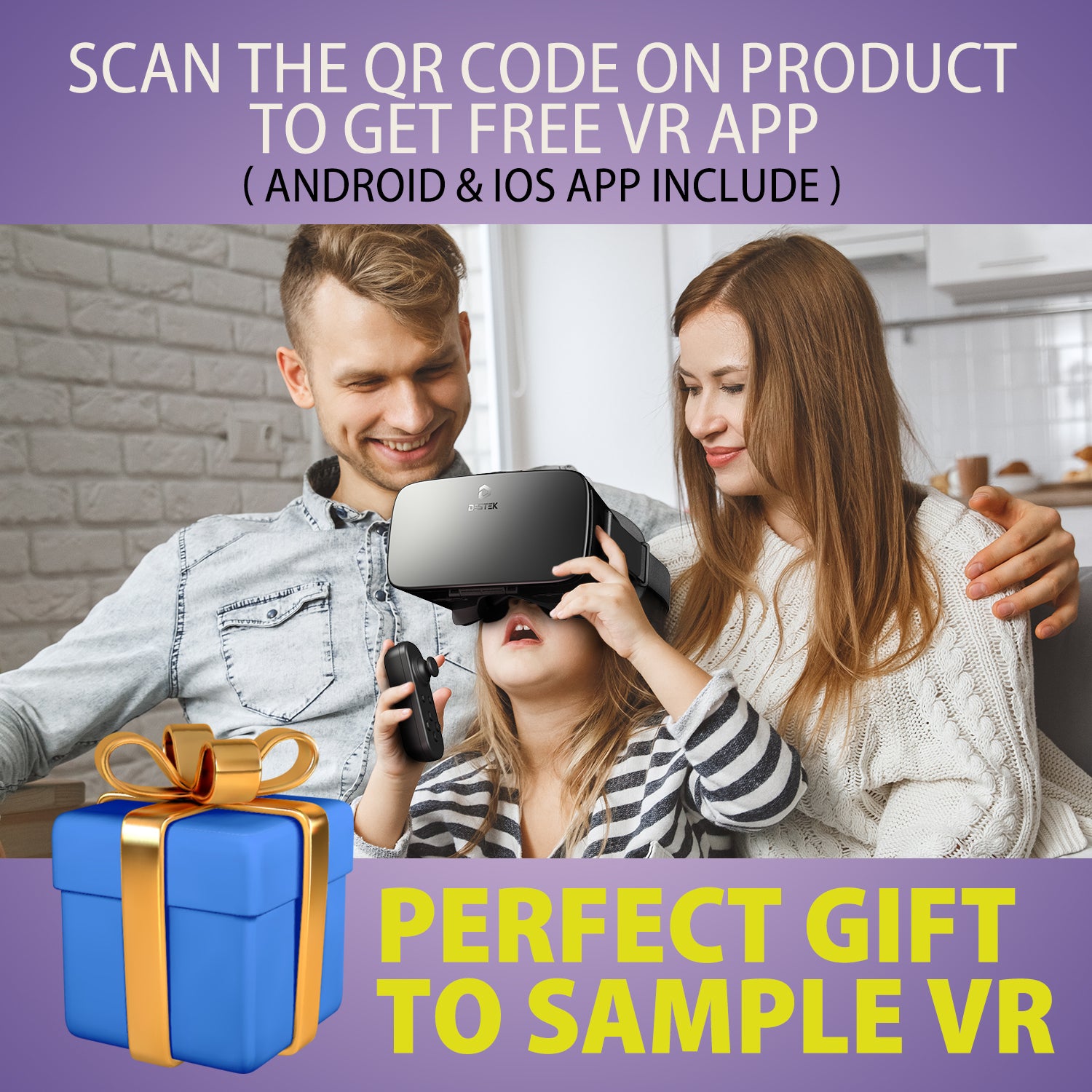 V5 VR Headset with Bluetooth Controller for 4.7-6.8 inch iPhone & Android Phones, Gift for Kids and Adults
---
· Front row experiences with DESTEK VR: Immerse yourself in virtual worlds and embark on new adventures. Anything's possible with the DESTEK VR.
· 110°FOV: Travel new lands and see magical landscapes with the wide 110° field of view through the large lens.
· 100+ apps: We have carefully selected 100+ VR APP games for you to download and experience directly.
· Fast Ship & Track:Most orders ship within 24hours.
· Paypal & Credit Card:Secure online payment.
· 12 Months free Warranty



- Wide Compatibility with Mobile Phones : V5 VR headset support smartphones with a GYRO SENSOR, such as for iPhone 13/12/11/Pro/Max/Mini/Xs Max/XR/X/Xs, for Samsung S22/S21/S20/S10/S10e/S10 Plus/S9/S9 Plus/S8/S8 Plus/ Note 10 Plus/Note 10/ 9/8/A20e/A50 (Phone size within 6.4*3.3*0.39inch L*W*H, 4.7-6.8 inches SCREEN) ★DO NOT FIT 13 Pro Max, iPhone14/14 pro/14 pro max, S23 Ultra/S22 Ultra/S21 Ultra/S20 Ultra★
- More Gaming Fun with Bluetooth Remote Controller : Most VR goggles on the market without a remote, in the process of wearing using, you need to take out the phone frequently and then put it back in VR box again, which is very troublesome. The remote control is connected to the mobile phone via Bluetooth, you can play directly with VR headset remote, you'll put yourself right into the action with games, movies and more! ※Note: Bluetooth remote controller does not support Daydream apps.
- Supportable Wearing Eyeglasses: Don't let your glasses get in the way of an excellent VR experience. Unlike most VR headsets, DESTEK V5 provides Universally accepting spaces for most glasses to suit more customer needs. Also, we designed the Pupil Distance button with a larger range to optimize your visual experience Pupil distance adjustment buttons make it meet different needs, you can get an Incredible Visual Fidelity and Immersive Feeling via this virtual reality goggles. We recommend that you take a break every half hour while playing VR.
- Comfortable & Lightweight: Compare to market 3D VR headset, Our VR headset DESTEK 5th generation VR headset decreased in weight due to plastic component swaps and improvements in manufacturing. The headset only weights 11.3oz, It significantly reduce the pressure with the help of head strap design, making it tight but fairly comfortable fit. The removable facepad of VR headset is made of ultra-soft washable breathing Fabric, helping you stay comfortable during use.
- Immersive 3D Experience: Taking into VR games/movies/videos. The 110° field of view makes you feel like an actual climber, not as a mere watcher or viewer. It balances immersion and clarity of view while providing you the most excellent virtual reality view to watch 360° video.
VR headsets are fantastic gifts for adults and kids, invite your family&friends into the immersive VR world.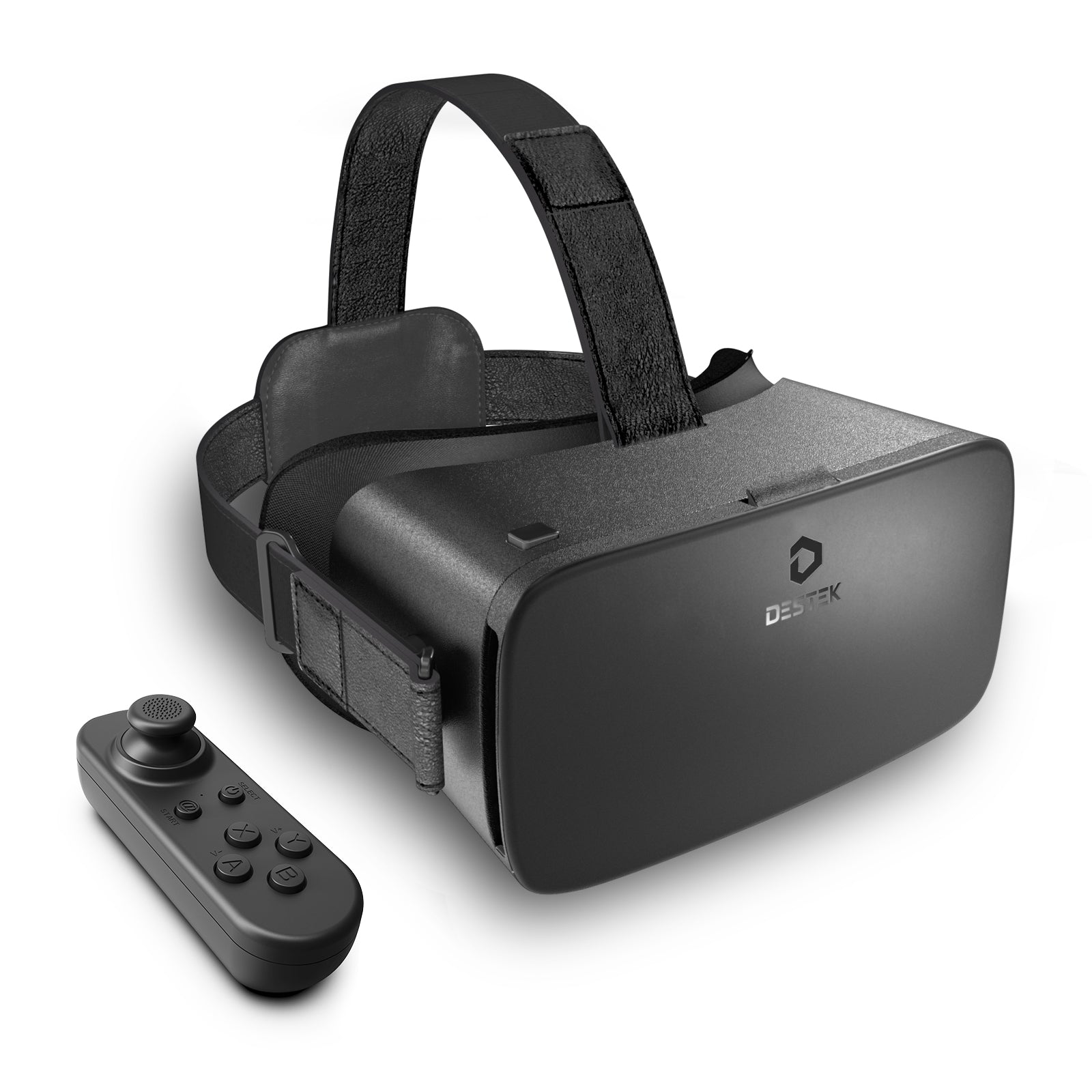 This product has no reviews yet.