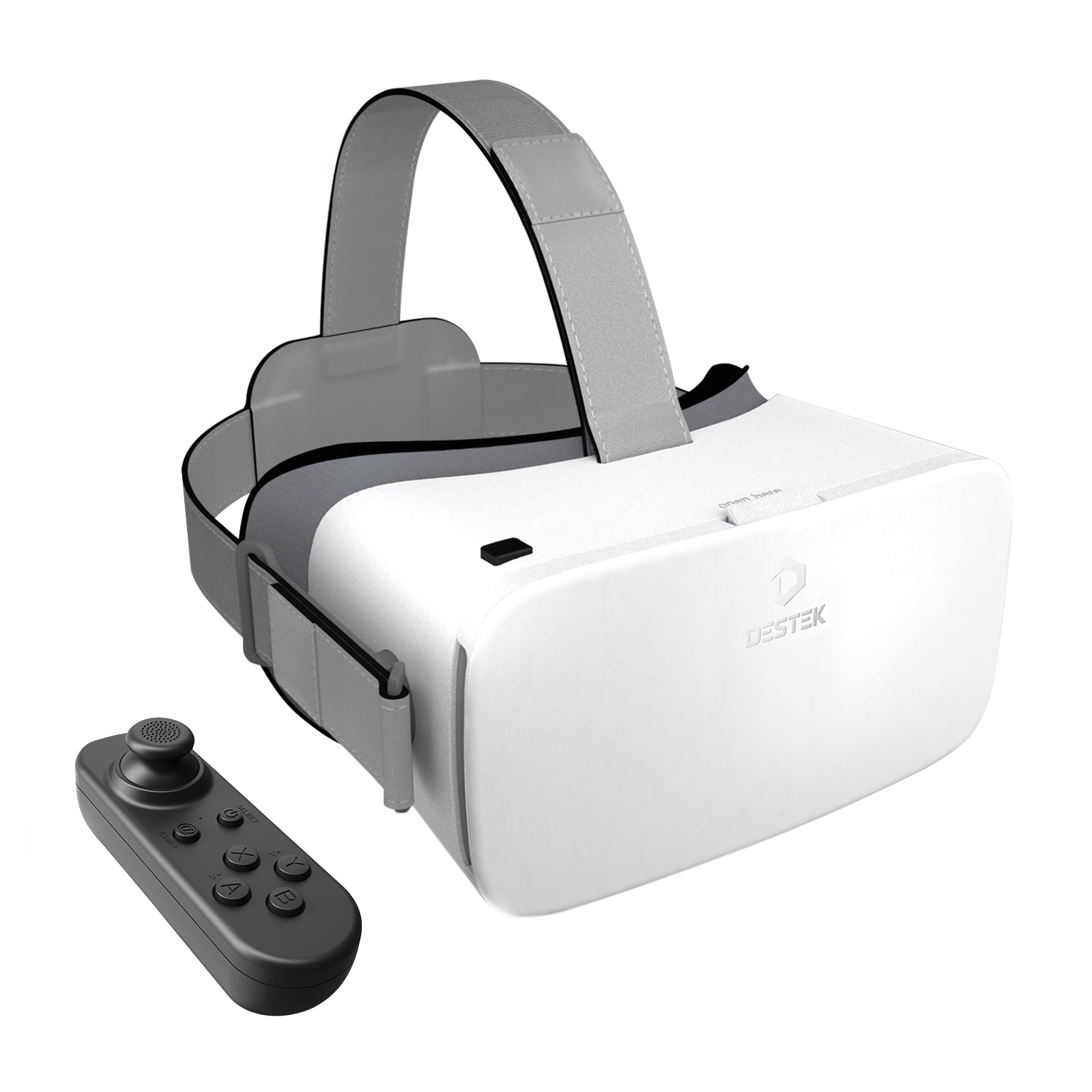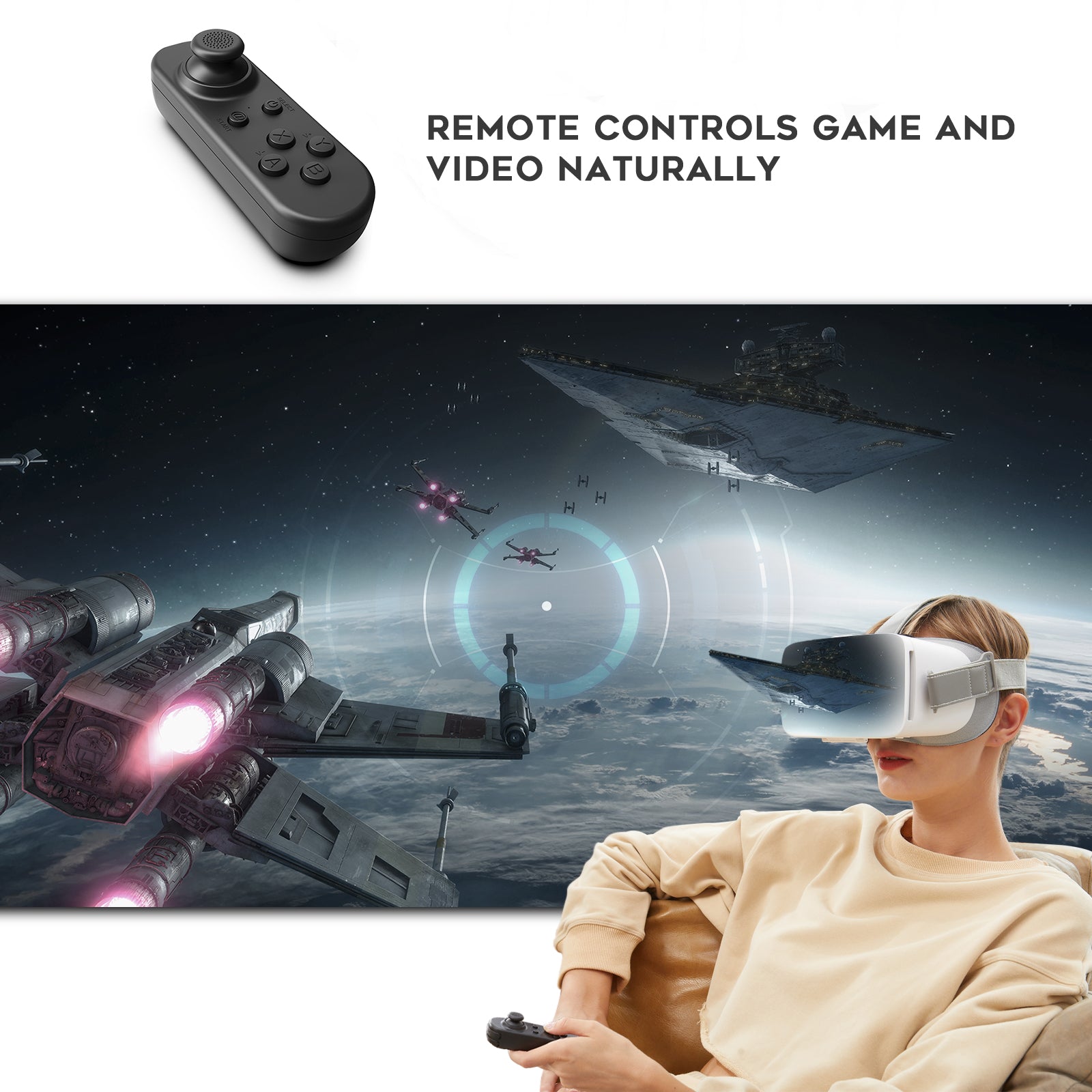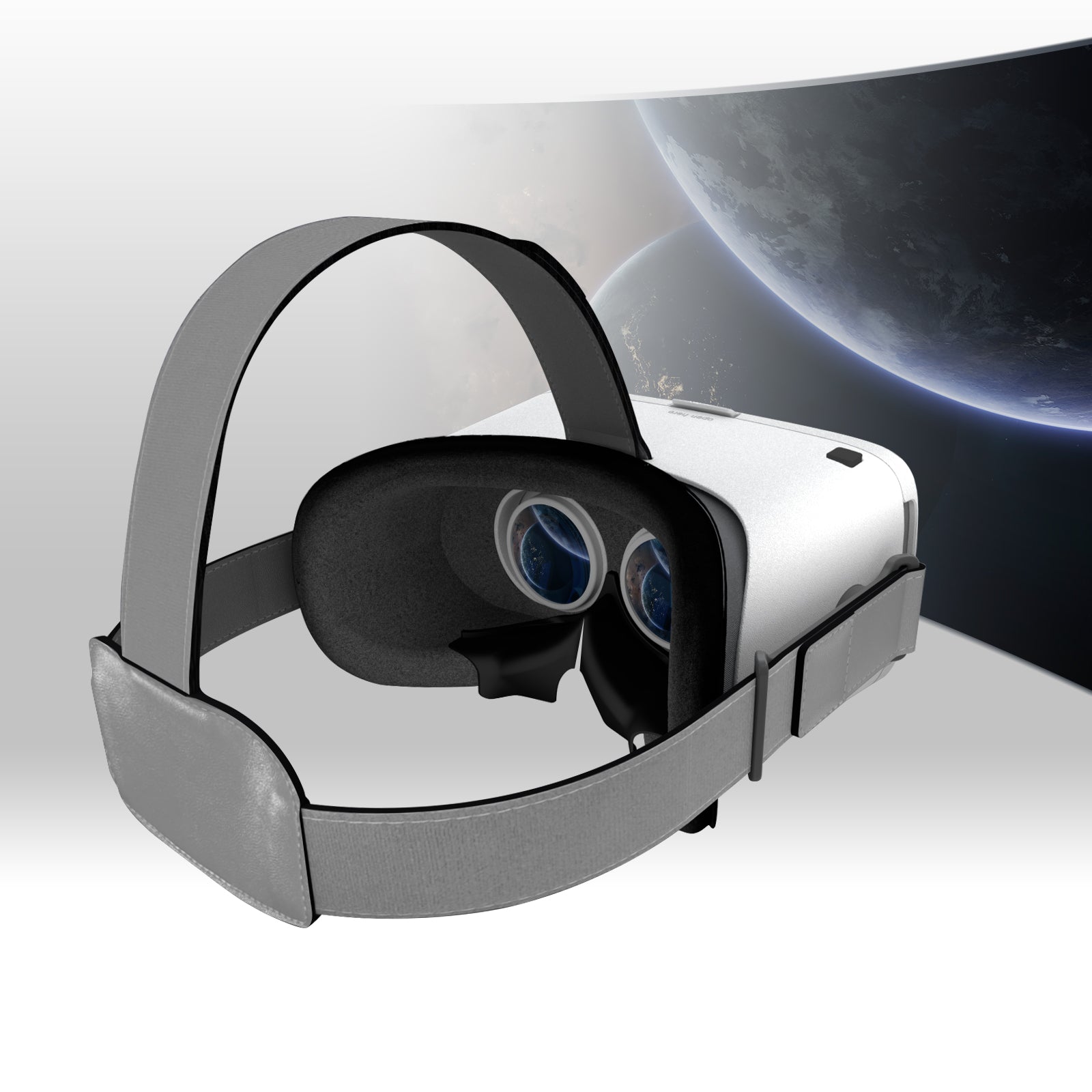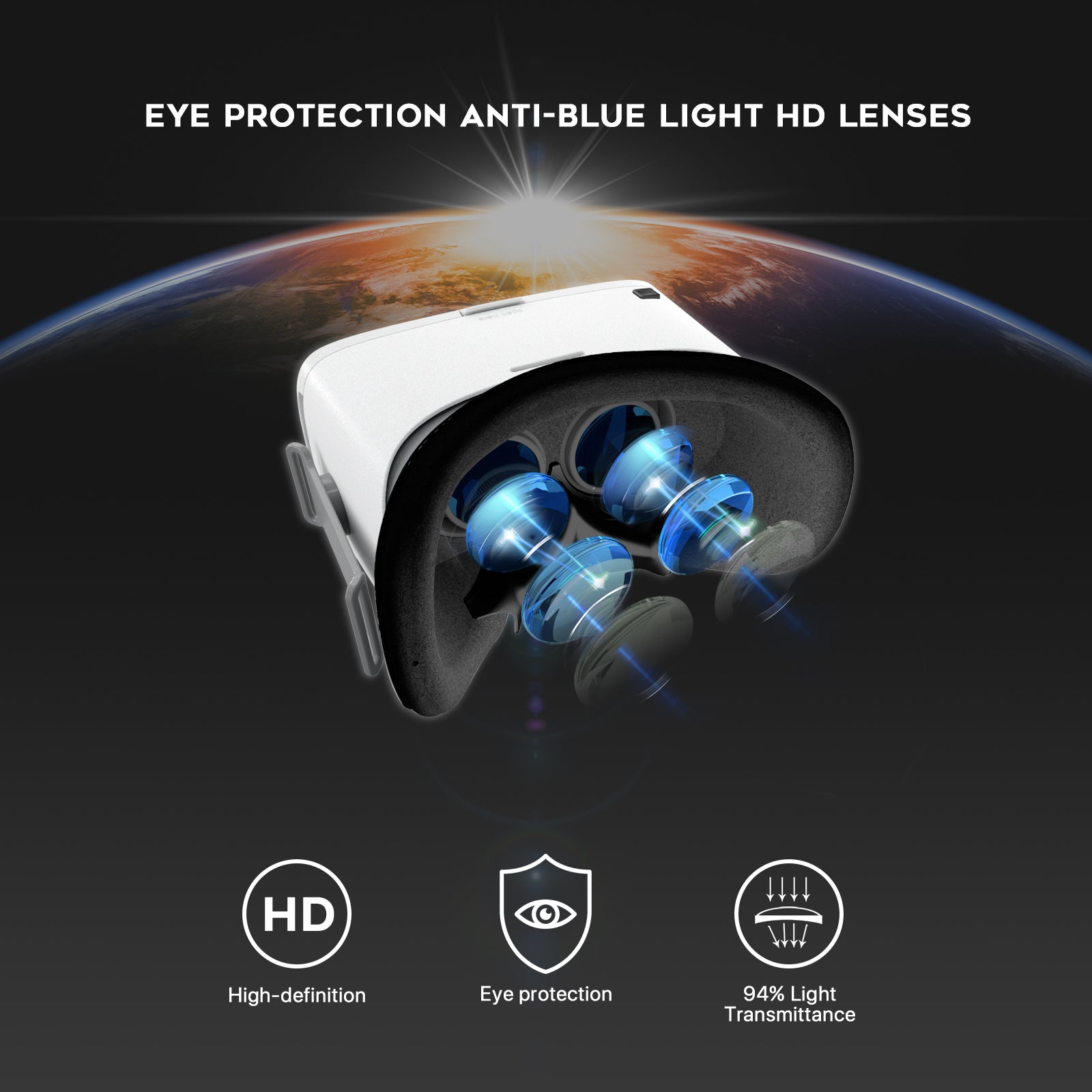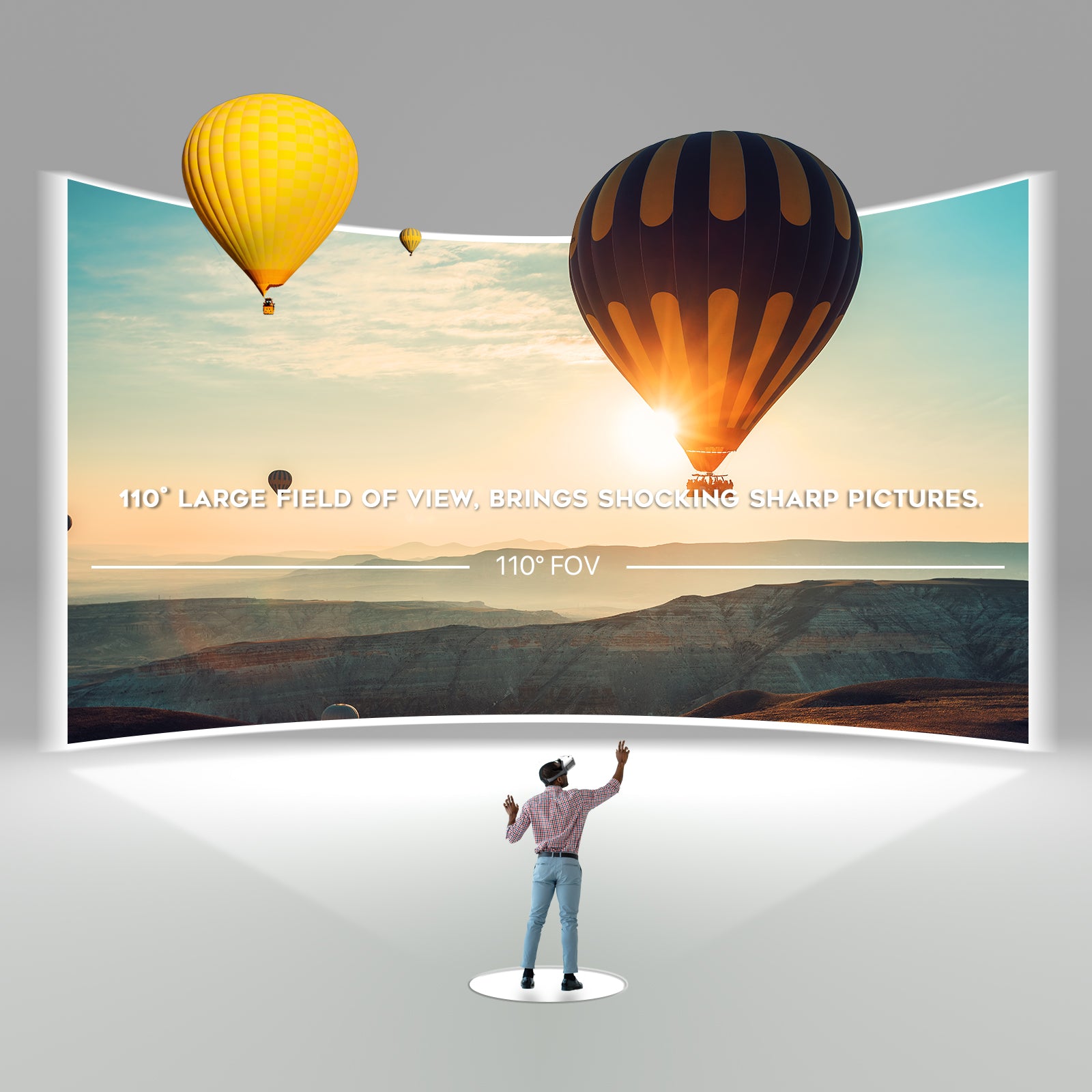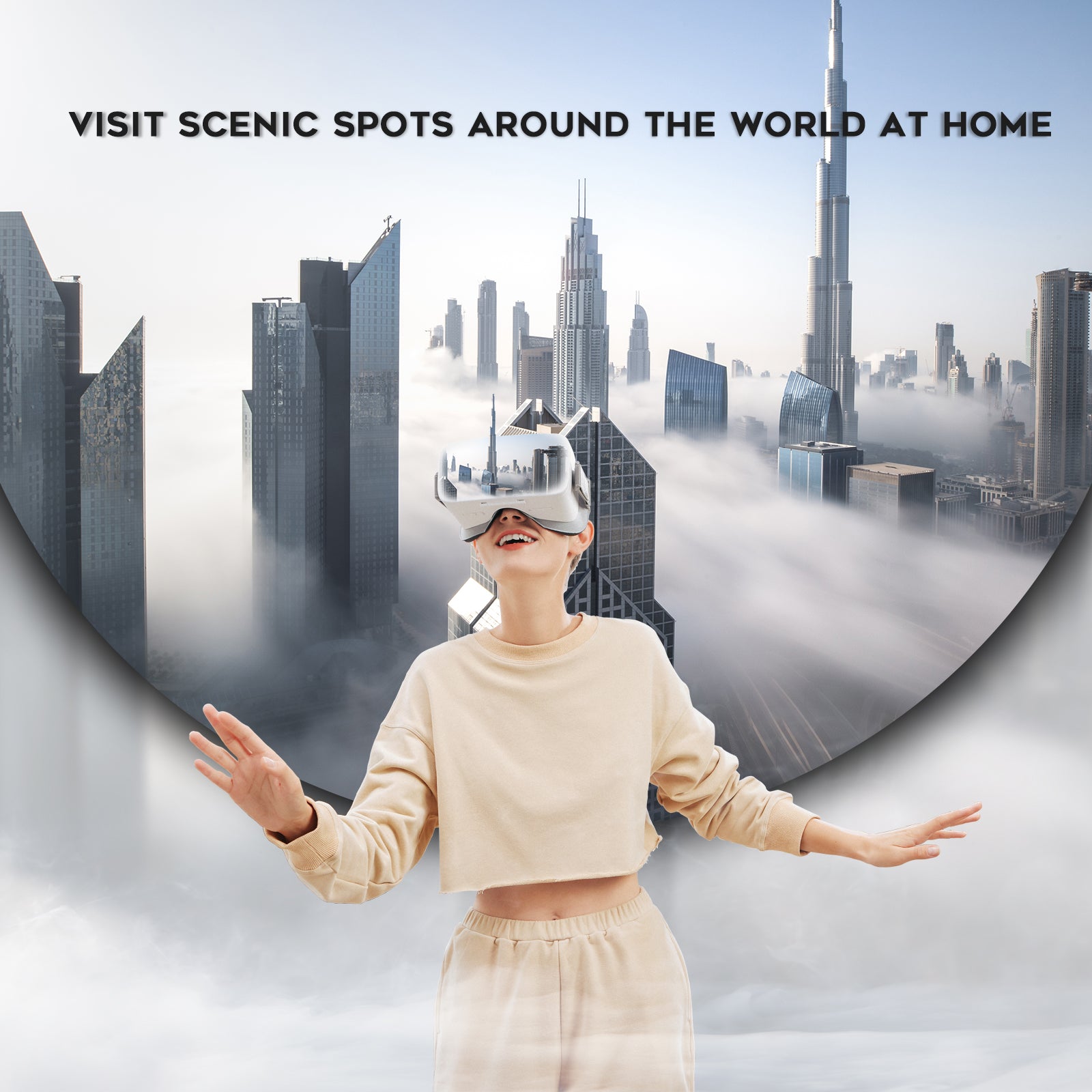 V5 VR Headset with Bluetooth Controller for 4.7-6.8 inch iPhone & Android (White Version) 3D Glasses VR Goggles for TV, Movies & Video Games
---
How to connect Bluetooth controller with your phone
1. Open the back cover of the Remote Controller and install two AAA batteries (not included) before the first use, the power light will light up and off when it is properly installed.
2. Long press the power button until the blue light slowly flashes.
3. Turn on your phone's Bluetooth to search and pair with the controller. After the name of the remote control is displayed on the search bar, tap it to enter the connection bar.
4. Some phones will connect with a single tap and the blue light will fast flashes 3 times which means the connection is successful, while the others may not be connected directly, please tap it again until it shows" Bluetooth connected".
*****************NOTE:
1. Once the Bluetooth connector connected with your phone, it will automatically enter the play mode. Please enter @+A to enter the game mode.
2. If the controller cannot connect to your phone, please check whether it has been re-connected to the other phones for the last time. If yes, please disconnect the controller and re-try the new phone.
This product has no reviews yet.